How much does a ce good stability 1-10 ton per hour capacity alfalfa hay wood pellet mill cost in Canada and USA?
1.RICHI factory price ce certificated 1-10t/h capacity alfalfa hay grass pellet machine for sale Canada and USA
(1)Introduction of ce good price alfalfa hay pellet press mill for Canada and USA market
Capacity:1-10 ton per hour
Model:MZLH
Power:37-280KW
Suitable Raw Materials: sawdust, wood chips, tree branches peanut shell, wheat straw, corn stalk, sugarcane bagasse, palm fiber and many other wood/biomass materials and agro-wastes.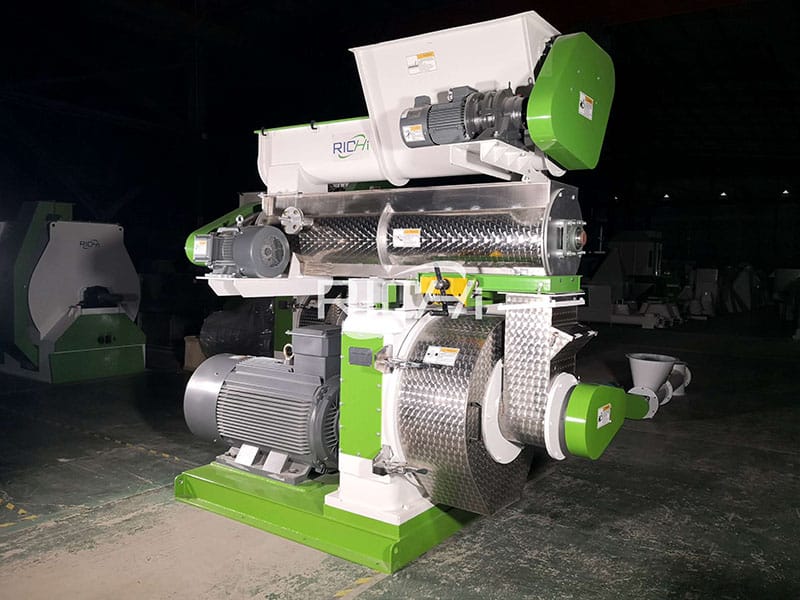 RICHI 1-10tph capacity ring die alfalfa hay wood pelletizing machine is the essential equipment for cattle sheep chicken animal feed pellet production line or biomass pellet plant. The capacity of RICHI ring die pellet machine can reach up to 10t/h. Referring to ring die type alfalfa hay pellet machine granulator, the pellet roller and ring die both operate on the vertical axis. The inner and outer edges of the pellet roller cover the same distance across the surface of the die. There is no skipping occurs and this is also why the life of the ring die alfalfa grass hay pellet press machine is much longer then flat type.
①It is designed with cooling system to ensure continuous working and prevent overheat of the 1-10 ton alfalfa hay pelletizer machine over 8 hours, protects electric motor and electrical parts, and eventually lengthen its life span.
②It adopts double belt-driven system.
③Main parts roller and die are made from stainless steel to guarantee long service life.
(2)Professional design 1-10tph biomass alfalfa hay pelletizer machine price for Canada and United States market
Price of pellet making machine for alfalfa hay pelleting equipment in Canada and United States is usually between 20000USD-250000USD.(According to customer needs, one or more pellet press equipment is required)
2. Equipment that needs to be used in conjunction with the alfalfa hay grass pellet granulator machine
Alfalfa hay cutter,alfalfa hay biomass hammer mill,alfalfa hay pellet cooler machine,automatic packing machine,etc.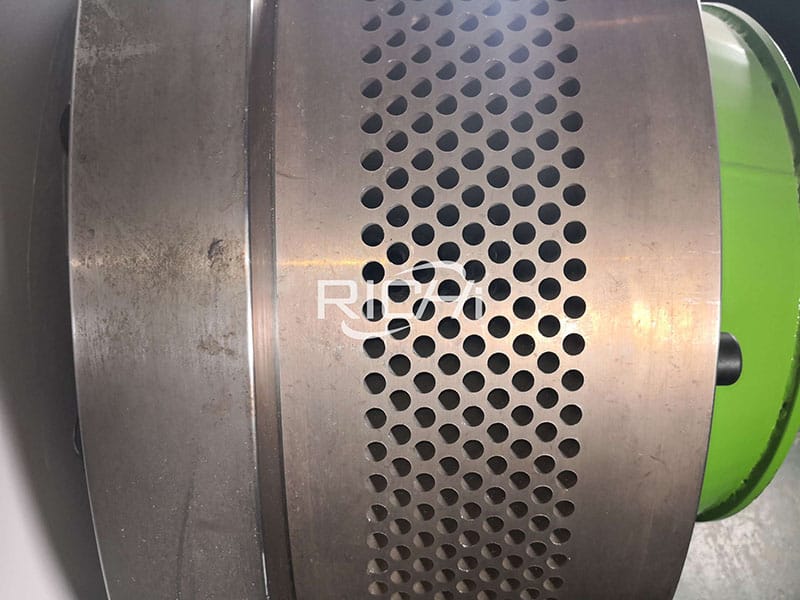 3.RICHI 1-10TPH PELLET PRESS EQUIPMENTS PROJECT CASES
We have help many business man around the world build their pellets manufacturing pellets. Capacity ranging from 1 ton to 10 ton per hour.
10T/H Bioenegy Pellet Processing in Mexico
2T/H Turnkey Pellet Production in Canada
5T/H automatic pellet press with CE in Austria
1-1.5tph high quality ce pellet mill in Iceland
2T/H pelletizer machine in Netherlands
10T/H Customized Turnkey Pellet Press United States
10T/H large capacity heavy duty pellet making machine Thailand
10T/H pellet manufacturing equipment Afghanistan
Uzbekistan 15 tons per hour feed processing machine
Ethiopia 5-6T/H feed pelletizer
Kenya 5T/H feed pelleting machine
3-5T/H automatic small pellet press mill Zimbabwe
3-4T/H Complete Pellet Making Machine Colombia
15-16T/H pellet processing equipment Saudi Arabia
1-2T/H Pellet Maker For Papua New Guinea
1-2T/H Pellet Press for Sale Australia
If you want to built one complete pellet production line in your country, pls send the inquiry to us. We will customized design according to your requirement.
Get The Quotation and Video.