1-1.5 T/H Biomass Wood Pellet Mill Production Line in Iceland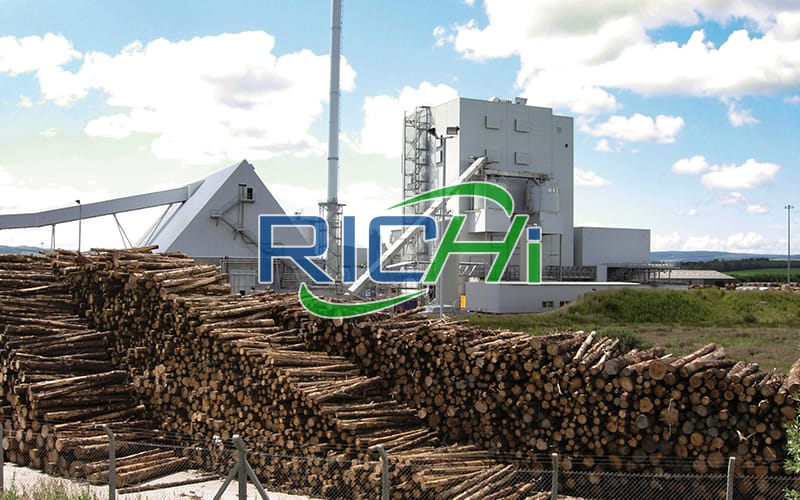 Iceland is a country with scarce resources but sufficient energy, and geothermal resources are unique. For a long time, Iceland has given full play to its energy advantages to develop related industries and promote the diversification of industries. It has been an important policy of the Icelandic government to develop economy in recent years. Because there is no source of pollution, Iceland is known as a pollution-free country in the world, and the natural environment and ecology remain original. Based on Iceland's strict management of environmental protection, and we who also regard environmental protection as an important sustainable development indicator, it may be the original intention of Icelandic customers to choose Richi Machinery.
The biomass wood pellet processing plant operated by the Icelandic customer utilizes a large amount of forestry waste and processing waste wood in the surroundings for comprehensive processing and utilization, and produces high-quality wood pellets. This 1-1.5ton wood chip pellet production line project was contracted by Richi Machinery,workshop size about this project is 13m*5m*6m (L*W*H),total power is 68KW,main machines in this complete line include cleaing equipment(such as vibrating screen),conveyor equipment(such as belt conveyor and bucket elevator ),pelletizing equipment(such as biomass wood chip pellet mill ,conditioner and feeder),etc.
In fact, during 2015, the customer had established project of a complete set of biomass wood pellet plant with an enterprise, but the equipment frequently failed during production, resulting in interruption of production and continuous maintenance. So the customer decided to completely transform this pellet production line. After hearing the news, Richi Machinery actively provided customers with system improvement plans. The improvement plan proposed by us saved $ 100,000 compared with another peer, and the construction period was at least half a month earlier. After comprehensive consideration, the customer chose us and pre-ordered a wood sawdust ring die pellet making machine for system transformation.
"We have too much experience and successful cases to share in wood pellet machinery. Canadian projects, American projects, Thai projects, Congo projects, Indonesia projects, etc. are all turnkey projects with a large amount of engineering. We are eager to work with Customers cooperate, and are confident that they can get the same. Therefore, after we learned the customer project plan, the engineers of Richi Machinery immediately customized the preliminary design plan for the customer after researching the information they had, and timely Understand the project's topography and raw materials. The customer is very satisfied with our rapid response, and he also recognizes the project plan made by Richi, and happily agreed to come to Ruiqi Machinery and some of our projects for on-site inspection."Richi Machinery Technical Director said.