Saudi Arabia 15-16T/H Chicken Cattle Feed Pellet Production Line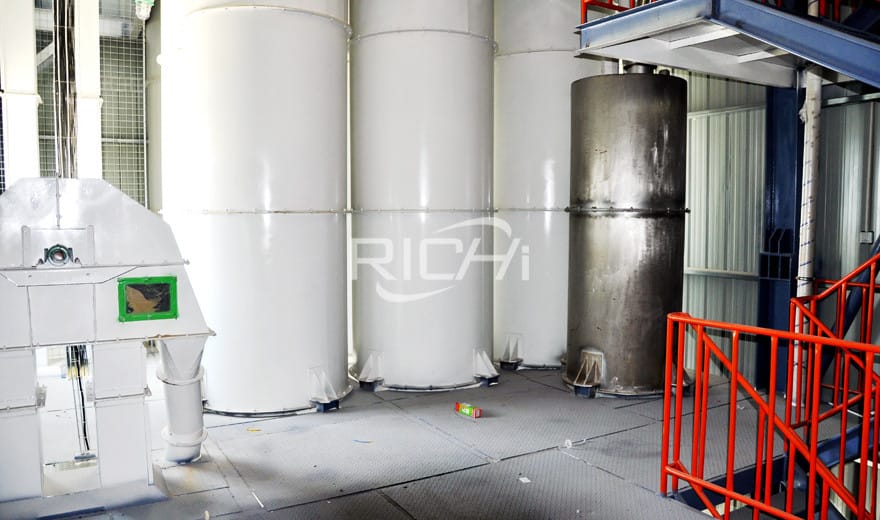 In recent years, the Middle East is the region where the number of feed mills has grown the most, with the largest increase in broiler feed, while Saudi Arabia has produced 75% of ruminant feed in the Middle East. Due to the very large development space of the Saudi feed industry, this time the client is very determined to invest in the establishment of a large animal feed production line for processing cattle feed, sheep feed and chicken feed. The main raw materials of the Saudi animal feed pellet project are grass, alfalfa, corn, soybean meal, etc. Among them, alfalfa accounts for 33% of the customer's feed formula, alfalfa pellet is rich in protein and a variety of trace elements, These nutrients can make livestock and purtry grow better, and the alfalfa has a good palatability, and all kinds of livestock and portry are fond of food. It can be seen that customers are very familiar with the current scientific and popular animal feed ratio.
The client of this project visited China in early 2018, spent half a month in China, visited more than ten feed equipment manufacturers, and finally signed with this customized fully automatic animal feed production line. The cattle&chicken feed pellet processing line is planned to be divided into two parts. One part produces feed for cattle, sheep and other ruminants feed, and the other part produces chicken feed.
The animal feed pellet making plant designed for customers adopts a totally enclosed design. The equipment has advanced technology and is equipped with a dust removal system to effectively control dust pollution. This animal feed producing line is used to process pellets of 1-12mm,the feed pellet plant is equipped with poultry fodder grinder&cow feed grinder*90KW,cow feed mixer machine&chicken fodder mixer machine*3500kg/batch,cattle animal feed pellet making line machine to make chicken feed*160kw,pellet cooler machine,pellet crumbler machine,screen machine,automatic packing machine and other equipment. In addition, according to the needs of customers and local actual conditions, we have configured fuel boilers as steam sources for customers. The installation of the entire project took 60 days, and the four technical engineers we dispatched successfully completed the installation assistance work.
In order to meet the customer's 16m*8m*12m (L*W*H) factory requirements, the technical staff of Richi carried out a regional modular design, centralized placement of host equipment, segment management, reasonable layout of each equipment, to ensure that each equipment's maintenance space. The design of the feed pellet manufacturing plant adapted to local conditions is not only conducive to taking materials locally, but also solving the customer's process requirements. In the end, we successfully helped our customers to further expand their local influence.