Colombia 3-4T/H Poultry Pellet Feed Production Plant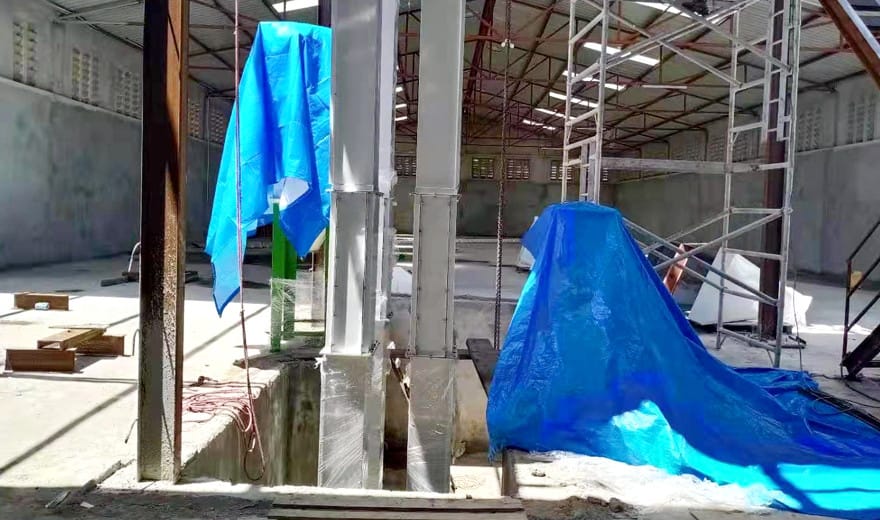 With a population of 49 million, Colombia has grown steadily over the past 15 years and is positioning itself as a market with great potential. According to data from the International Monetary Fund, in 2017, the GDP growth rate was 2.2%, making it one of the largest vibrant regional economies after Peru. The improvement in living standards and the political stability of the country have made Colombia a vibrant market. Therefore, the country is currently the fourth largest livestock feed market in Latin America, after Brazil, Mexico and Argentina.
Colombia is the third largest poultry producer in Latin America, and the Colombian poultry and pork markets are growing. According to the Colombian Animal Feed Chamber of Commerce (CCAF), the expected growth rates for the poultry industry and pig industry in 2019 are 5% and 7%, respectively.
The Colombian project customer purchased a SZLH320 ring die animal poultry feed pellet mill, which will be used in a 3-4 tons per hour poultry feed processing plant. The main power of this poultry feed pellet making machine is 37kw, the feeder power is 1.5kw, the conditioner power is 2.2kw, and pellets of 2-12mm can be processed.
According to our understanding, Colombian customers have built a 3t/h poultry feed pellet process line, and poultry feed equipment manufacturer was also from the North America. However, this production line began to fail frequently after only one month of operation, especially the feed granulator. After the blockage and serious wear and tear, the production line had to stop running, causing great economic losses to customers. After this incident, the customer directly looked for a new manufacturer of feed machinery and put forward extremely high requirements for the quality of the equipment. Subsequently, after many comparisons, in only two days of negotiations, the customer directly signed a purchase contract with Richi Machinery for poultry feed pellet making machine. Today, this device has been running trouble-free for two years.
High efficiency,Stable and classical gear driving,non-slipping,can really ensure the production output. Low noise,optimized ring die,maximum output. Hygiene and safety. CE certified standard design and available stainless conditioner for feed,human and machine safety. Flexible production. Wide product rangeΦ1.5mm-Φ12mm pellets,conditioner with molasses and steam adding function.
Yes, this is the reason why Colombian customers choose Richi Machinery. We use products and projects to face customers, because this is the most true.