Ethiopia 5-6T/H Animal Powder Feed Production Line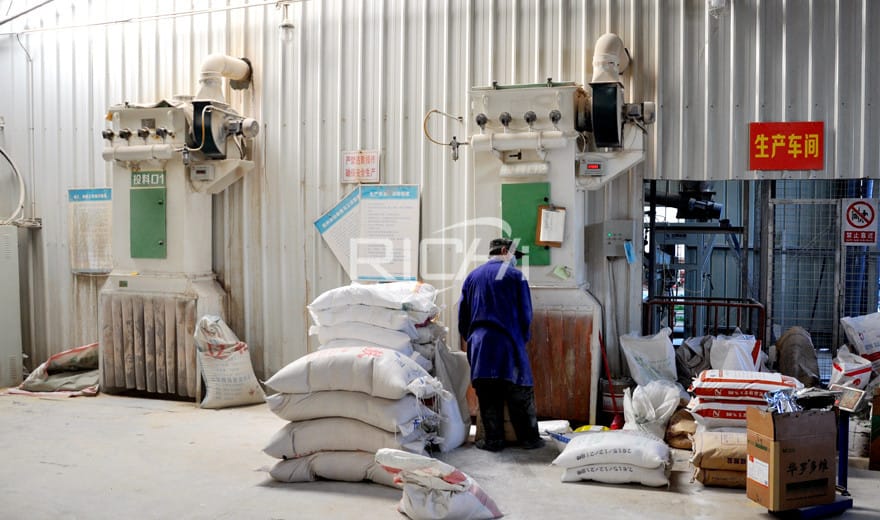 Animal husbandry plays an important role in Ethiopia's economy. 51% of Ethiopia's land area is grassland, and the potential of animal production is huge. Due to the lack of animal husbandry and production technology, the slow pace of improvement of livestock breeds, the unreasonable layout of livestock breeding structure, and the lack of market links such as marketing and processing and value-added services, it has greatly restricted the development of this potential and slowed the development of animal husbandry. In 2019, the Ethiopian Ministry of Finance (MoF) approved the import of tax-free animal feed. It can be seen that the demand for feed in Ethiopia is great.
The Ethiopian 5-6 ton powder feed production line undertaken by Richi can produce powdered nutritious feed that meets different animal species. The main raw materials are corn, wheat, soybean meal, and other grain. It is powdered feed, so the animal feed production line we configured for him is very special, prime technology equipment include feed hammer mill*37KW, feed mixer*500kg/batch and other auxiliary equipment.
The Ethiopian customer's 5-6 tons of powder production line was officially started at the end of 2019. It has been completed and started trial production. In the construction of this project, Richi undertakes the scope of workshop steel structure, warehouse steel structure, and a full set of feed equipment. During the implementation of this project, all the staff of the project team overcome the adverse effects of weather and power outages, timely implement construction tools and machinery, organize construction in a reasonable and orderly manner, complete the relevant installation work, and ensure that the project is completed in advance.
In the case of unfavorable objective conditions, installation quality management and control became a major difficulty for this project. In view of this, based on rich experience, Ruiqi installers and project personnel have minimized the incidence of rework, improved efficiency, ensured quality, and won the trust of customers.
Customer feedback
From the quick response to the inquiry in the early stage to the overall after-sales service in the later stage, we feel that we are really thinking about the customer, especially during the installation of the equipment, engineers are always in our factory to guide and follow up responsibly handle. After the commissioning and operation of the project, the overall situation is very satisfactory. Although there are many problems in the middle, Richi's response speed and implementation services will quickly help us solve the problem.
During the project construction period, it is normal for various problems to appear, but we are more concerned about the feedback response and the attitude and speed of solving the problems. At this point, what Richi has done is very satisfying to us.