Australia 1-2T/H Chicken Feed Pellet Making Plant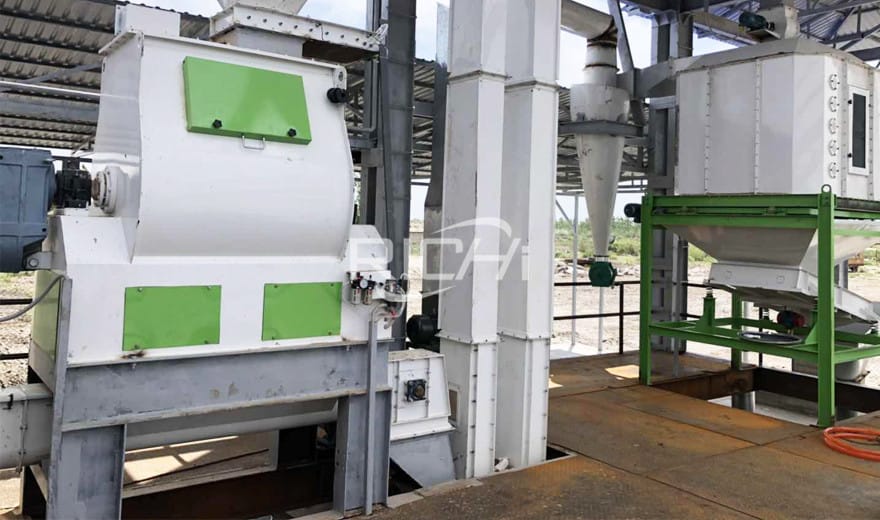 Australia is one of the world's largest producers and exporters of animal products. Sheepskin, chicken,leather, milk products, food, and meat enjoy a high reputation in the international market. This Australian 1-2 ton per hour animal feed factory project is mainly for processing chicken pellet feed, because the Australian chicken industry has excellent development prospects.
The strictness of food quarantine in Australia is world-famous. The fast-raised meat and eggs have the same nutritional value as traditional stocking methods, but the hormone and cholesterol content is high. Australian food regulations have provisions on the nutritional ingredients that chicken feed must possess, there are standards for the addition of certain raw materials, there are prohibited ingredients, etc., which are very detailed. Therefore, the Australian customer's requirements on the process and production equipment of chicken feed are very high.
This 1-2 ton animal feed production line constructed by Richi Machinery has a small site area and has local standards for limiting the height of the plant. Therefore, Richi Machinery has designed a customized solution according to the actual site situation of the customer:the prime technology equipment include feed crusher machinery grain wheat corn sorghum grinder machine*37kw, mixer machine for animal feed*250kg, small pellet making machine*22kw, feed pellet cooling machine, vibrating screen*1.5kw, etc. Obviously, due to the limitations of the plant, we have configured a simple animal feed processing production line for our customers. In addition, except for the limitation of the plant area, because the feed pellets produced by the customer feed the animals directly, instead of being used for sales, so we did not recommend that the customer configure equipment such as automatic ingredient weighing and automatic packaging weighing, which greatly saves the cost of the feed plant construction. Thereby reducing the cost of the entire feed production line.
It is worth mentioning that we have also configured a pulse dust collector with very good dust removal effect for our customers, which not only guarantees high-quality finished feed pellets, but also saves the cost of conventional dust removal systems.
Customer feedback: We have adopted the 1-2T/H feed pellet processing equipment of Richi Machinery, and overall we are very satisfied. The entire feed production process not only has reasonable configuration, high degree of automation, and large output, but also adopts appropriate dust-proof treatment. The important thing is that I get a gratifying economic profit from it. Thanks to my friend-Richi.