Precautions for poultry chicken farm construction
Nowadays, many people have begun to enter the breeding industry. In China, even many college students have also started breeding. Many college students have gone out to work for many years and have accumulated a certain amount of funds. They want to use local resources to start their own businesses. In order to enable customers who have just entered the industry to avoid detours during the breeding construction process and use the least investment to maximize the benefits, the following is a summary of the precautions for new small poultry chicken farms based on the guidance of some experts.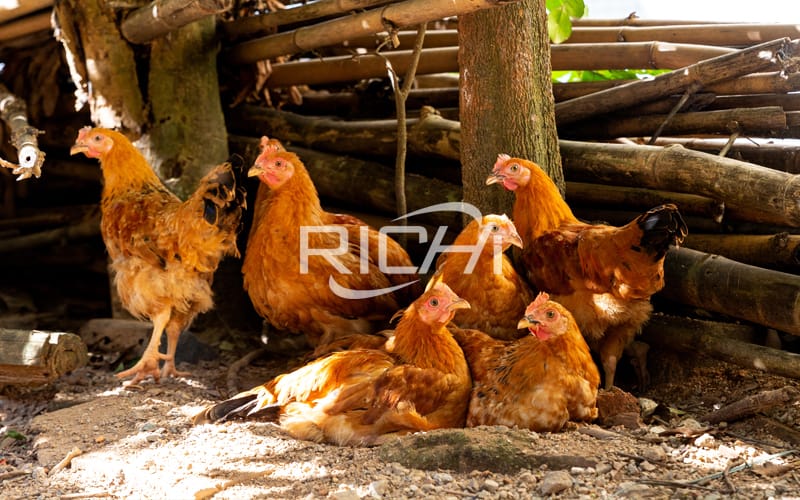 1. Choose the site reasonably and don't build it blindly.
Try to choose a place where the terrain is high, leeward to the sun, the groundwater level is 2 meters below the ground level is flat or slightly sloped, sandy soil, well ventilated, with sufficient water, electricity, and convenient transportation; local. Keep away from schools, villages, market towns and other densely populated places; do not build chicken farms in scenic spots, water sources, and places that are expressly prohibited.
2. Use funds rationally and don't be greedy for everything.
Many people consider building feed farms, brooding farms and other auxiliary facilities when they first start building farms. In fact, when the farms were first built, most people did not have sufficient funds. If these farms were built, it would inevitably cost a lot of working capital, which would reduce and squeeze the funds for building chicken farms. At present, the compound feed produced by some large-scale feed farms is rich in nutrition, safe and reliable in quality. It is better than the small feed farms built by ourselves in every aspect, and does not require feed raw material funds. Order as much feed as you need; Both chicken farms and chicken breeding cooperatives have professional brooding farms. Since laying hens usually need to be replaced once a year, the brooding farms built by ourselves are only used once a year, which is not cost-effective.
3. Comprehensive supporting breeding, not single breeding.
At present, rural forests and ponds are rich in resources. The use of chicken-fish, chicken-fruit and other supporting breeding can not only effectively use chicken manure, but also increase income.
4. Pay attention to environmental protection and do not pollute the environment.
When building a chicken farm, you must also consider building chicken manure treatment facilities, such as septic tanks, biogas tanks, etc., and do not allow chicken manure to be directly discharged.
5. Do a good job in epidemic prevention and control, and don't cut corners.
After the chicken farm is built, the chicken must be injected with various vaccines and the chicken farm must be disinfected according to the requirements. Don't take a chance and achieve scientific breeding.
6.Questions about poultry chicken feed frequently asked by customers:
feed processing machine for poultry farm
farm poultry animal pellet mill machine chicken duck pig feed pelletizer new livestock supplies
machine for grinding maize cobs to chicken feed
poultry feed mill business plan
chicken pellet feed production line video
feed lines 2 ton pellet for poultry fully automatic
easy way to make poultry feed for growing chickens
10 ton per hour poultry feed manufacturing process flow chart
requirements to start up a poultry feed production
chicken manure for fish feed mill
low cost poultry feed formulation
machines needed for poultry feed production
animal poultry feed plant production line 5 ton
chicken feed machine accessories
1-3TPH poultry farming equipment poultry feeds
chicken feed production machine in saudi arabia
broiler poultry feed equipment 5-10TPH poultry feed
If you want to built one complete pellet production line in your country, pls send the inquiry to us. We will customized design according to your requirement.
Get The Quotation and Video.