5-7T/H Animal Feed Pellet Making Plant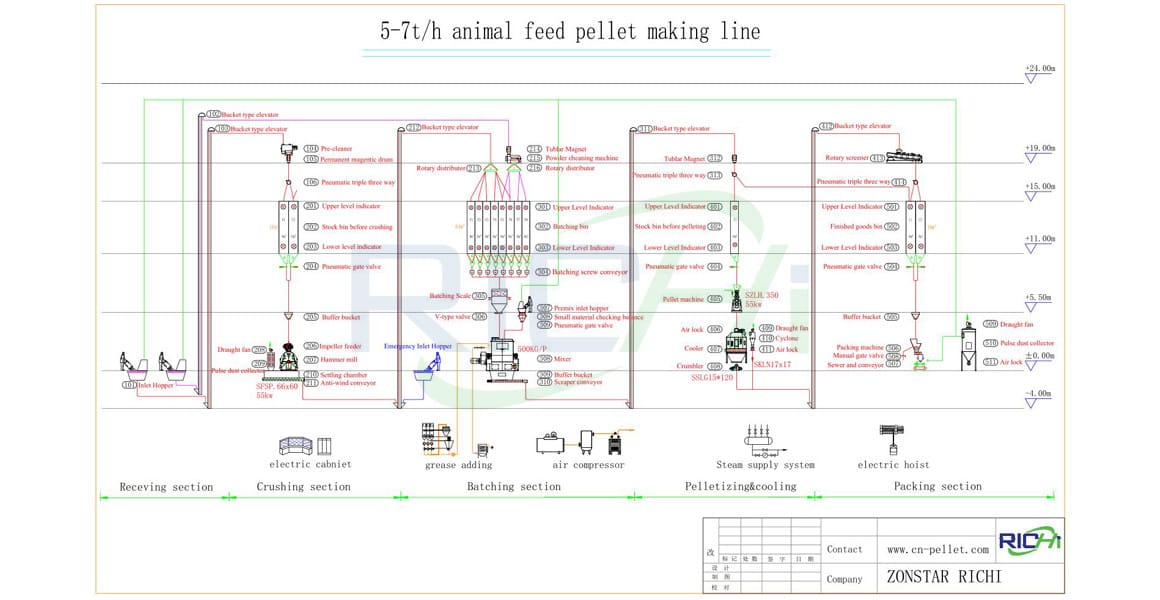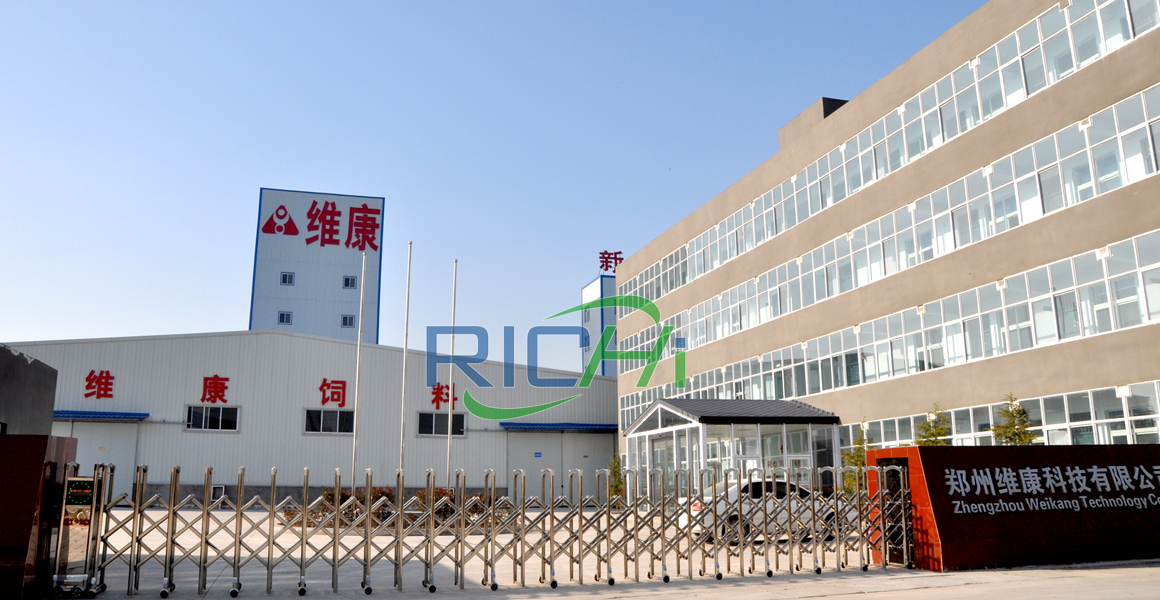 Application: 5-7tph animal feed production line is mainly suitable for processing poultry, livestock, ruminant feed for meat chicken, broilers, laying hens, small baby chicken, pig, cow, sheep, duck, goose, quail, rabbit, pet, camel, horse,etc.It is also suitable for processing various pre-mixed feeds such as pig premix feed, chicken premix feed, duck premix feed, cattle premix feed, additive premix.
Customer type: 5-7 tons per hour feed pellet processing line is specially designed for the farm owner and medium-sized feed mills, and the animal feed suppliers who firstly begins to enter the animal feed production industry.
Common ingredients: 5-7 tph animal feed production line available raw materials including corn, sorghum, barley, wheat, white rice, rice bran, rice, meal, soybean meal, bran, oats, cassava meal, vegetable meal, bran bran, cake meal, green feed, block with feed, fish meal, calcium phosphate, stone powder, salt, vitamins, minerals,etc.
Processing technology: The main processing flow of 5-7 t/h animal feed production line: raw material receiving and cleaning system, raw material crushing, batching & mixing, pelletizing, cooling, screening, packaging. This is just the general 5-7tph feed process, according to different feed types, different output configuration can be customized. (If you want to make mash feed, the manufacturing process only needs cleaning, crushing, mixing and packing section.)
Main machine: The main equipment of a complete 5-7 T/H animal feed pellet production line includes 55kw hammer mill machine, 55kw feed pellet making machine, 11kw single roller double paddle mixer, counter-flow feed pellet cooler, pellet crumbler machine, box cylinder pulse dust remover, vibrating screen classifier, packing machine, etc.