The Least Investment, The Highest Return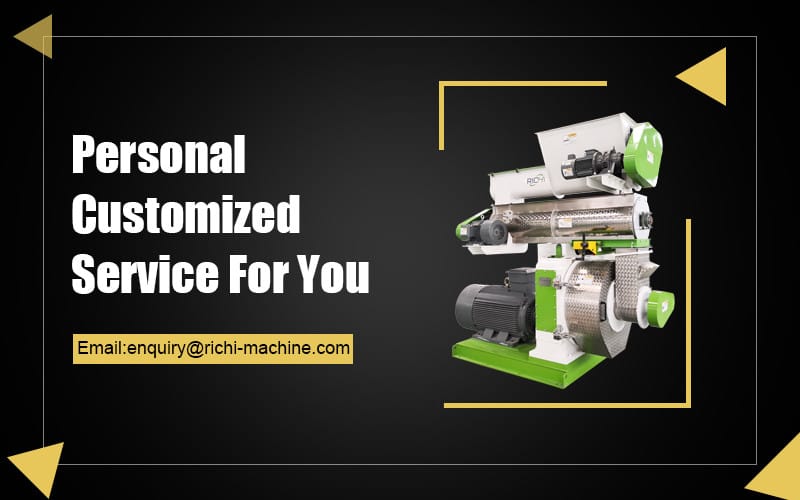 1. Customized feed engineering
Richi Machinery's motto: everything for customers! We have always put the highest quality and efficient engineering code tailored for our customers first, and always follow the source of quality in design, followed by the principle of manufacturing. As the most professional supplier of feed machinery and engineering in China, we know that only by grasping the source of design can the quality of engineering be unfolded one by one. Richi provides customers with turnkey projects that are tailored to their own circumstances and can maximize customer benefits. At the same time, they bring customers advanced technology that is at least 5 years ahead of their peers and sophisticated equipment that is not eliminated for at least 20 years.
2. Quick response
Before designing each feed production line, our design engineers will fully communicate with marketing staff and customers, collect relevant design technology, data, time and other demand information, and then carry out design work according to the customer's own resources and customer demand to build a turnkey project of safety, energy saving, high efficiency, low cost and high return.
Another principle that all employees of Richi Machinery adhere to in customer service is timely and prompt. In the face of some special customers, such as the tight delivery time requirements, our engineers are working with integrity and responsibility to work overtime to design a customer satisfaction plan.
3. The design requirements of the production line process
In addition to designing from the customer's point of view, Richi Machinery creates the first conditions for safety, energy saving, high efficiency, low cost and high return, and also has stringent requirements for its continuous pursuit of perfection: the main workshop, raw material warehouse, and finished product warehouse have a reasonable layout. It is adaptable to daily production; the front of the workshop is beautiful and has no defects such as air ducts; the partitions in the main workshop (such as the crusher room, fan room, central control room and other through walls), the air outlet holes are clearly marked; the granulator operation area Bright and spacious, easy to communicate with the central control; the equipment has a suitable maintenance space, the buffer hopper and the slide tube (slot) are unobstructed, and the angle is sufficient; the technical explanations that are easy to produce ash run are clear, and provide better treatment methods, etc. Every detail allows customers to worry-free production. Moreover, there are effective and feasible methods and measures for environmental protection, safety, dust and noise control.
4. Standardization of engineering design
All the projects we design meet the requirements of standardization, and the meticulous design of the details makes the production and operation of the customers convenient, the disposal of waste materials and the recycling of machine materials is more convenient, and the labor intensity is reduced. Reasonable, save workers for the factory (save money for customers); Richi Machinery has a scientific and reasonable design for the project, and also reduces the customer's civil engineering investment (save money for customers); we reduce the equipment rack platform as much as possible during engineering design Make and reduce rack platform area (save money for customers).
Putting customers in the heart is the biggest motivation for our daily work and every project. When your project is in our hands, our goal is to create maximum benefits for you.
5. The animal feed pellet production line of Richi Machinery:
2.Cattle animal feed pellet making line
4.Complete set poultry animal feed pellet production line
......
If you want to built one complete pellet production line in your country, pls send the inquiry to us. We will customized design according to your requirement.
Get The Quotation and Video.