We Help Small and Medium-Sized Pig Feed Enterprises to Develop
In recent years, with the reshuffle of the industry and the impact of various policies such as African swine fever and environmental protection, more and more free-range households have been forced to withdraw from the hog breeding industry. The decline in pig feed demand and the increase in total feed production capacity have made most small and medium-sized pig feed processing companies increasingly unsustainable.
Many small and medium-sized pig feed companies began to seek breakthroughs, expand poultry feed, aquatic feed products business, diversified development may be a good way.
However, small and medium-sized pig feed enterprises are unfamiliar with the aquatic and poultry feed industries due to their own technical strength, making it difficult to develop new products. Based on 25 years of practical experience in formulation, production and promotion of aquatic and livestock feed, Richi Machinery can provide the most comprehensive guidance for small and medium-sized feed mills to expand their poultry and aquatic business.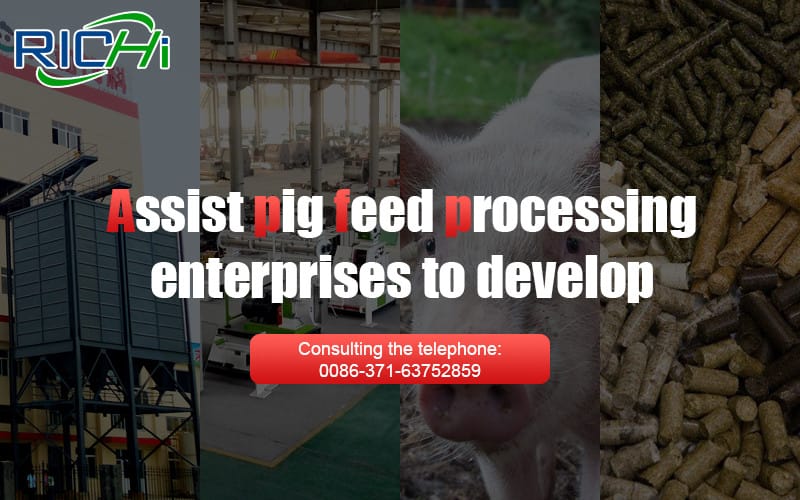 How can we help you?
1. Help enterprises to conduct market research
Richi has a complete market research system. Before designing the formula, it will assist the cooperative enterprises to complete the full market research to ensure that the designed formula is unique, targeted, adaptable to the market, and more competitive in the market.
2. Help enterprises complete product development and positioning
(1) Richi has more than 20 years of experience in turnkey projects and can help customers with formula design. We have the first-line practical experience of thousands of feed cooperative enterprises all over the world to ensure the development of stable products. The actual production is based on the company's actual raw materials and processes. Fine-tune the equipment.
(2) In actual production, we have quality requirements for each raw material in the formula, and we can guide the company to purchase or optimize the formula according to the company's existing raw materials.
3. Guide the production on site
Richi is a well-known feed machinery supplier in central and western China. It has constructed more than 1,000 feed production lines for the world. After more than 20 years of research and development, it has become one of the representative enterprises in the domestic feed machinery industry. There is in-depth research. Before making the formula, Richi technical staff will understand the production process of the feed factory in detail, design the formula according to the company's process equipment, and formulate detailed process parameters to guide the company's production.
4. Help enterprises to promote marketing
Based on the stable business cooperation experience with thousands of feed mills, Richi tailored its business model to meet the needs of small and medium-sized pig feed enterprises. Through Richi's powerful marketing channels, it can help companies promote marketing and increase product awareness .
5. Perfect nanny service
Adjust the formula in time according to market and seasonal changes;
Provide technical personnel to guide the production process services;
Provide free breeding technology, disease consultation and other services;
Provide testing of raw materials and finished products, and issue test forms;
Provide training services for quality management, production and laboratory personnel to feed enterprises.
...
The market is changing, how should feed enterprises under the newnormal maintain their vitality, the transformation experience explored by Richi Machinery provides the most professional guidance for small and medium-sized feed enterprises, helping enterprises develop and grow faster and healthier!
If you want to built one complete pellet production line in your country, pls send the inquiry to us. We will customized design according to your requirement.
Get The Quotation and Video.