How to design an animal feed production line or build a new feed mill plant?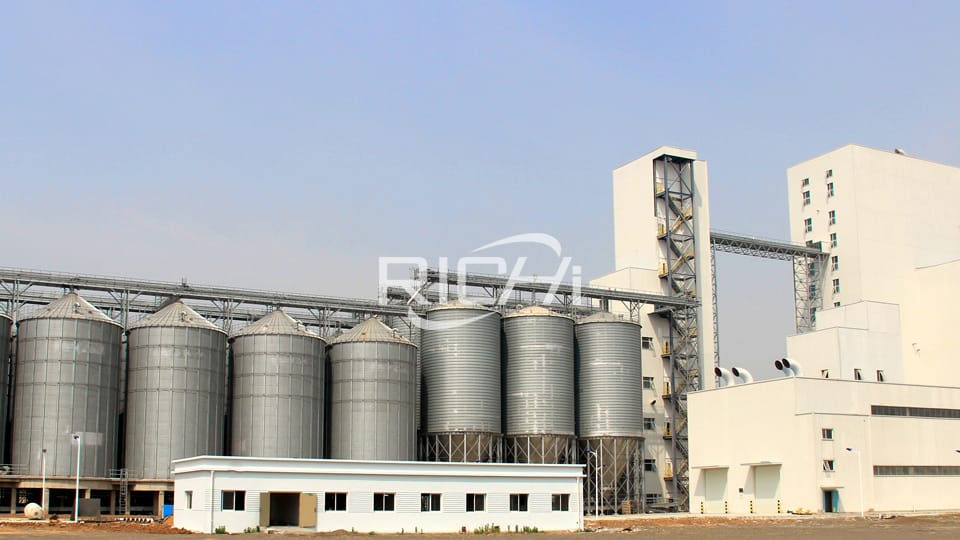 1. Determine the processing scale of the animal feed manufacturing plant
Based on the granulation system
Example: 1 ton/hour pellet mill, means the output of animal feed production line is 1 ton/hour
Design: Annual output=8H*300 days
2. Determine the feed processing technology and select related feed making equipment
● The variety, quality, and output requirements of the produced (finished) products;
● Formula for feed processing;
●Production technology and equipment;
●The performance and quality of the equipment;
●Cleaning and maintenance of equipment;
●Production cost and usage cost;
●Standardization, serialization and generalization of parts;
●The construction space of the project;
●Environmental protection, fire protection and other national rigid requirements.
3. Selection of control mode
● Capacity
●Complex and simple process
●How many product varieties
4. Selection of feed plant structure
●Full concrete structure
●Semi-steel structure
●All steel structure
●Slip mode structure
5. Planning the general layout of the animal feed pellets plant area
(1) Considerations:
●Logistics distance
●Safety regulations
●Avoid mutual interference
●Factory focus
●Visual effects
(2) The overall layout of the animal feed pellet making line varies according to the feed production nature, scale and technological process of the feed mill. usually:
●Buildings should account for 30-35% of the total area of ​​the feed mill
●Factory roads account for 13% of the total area
●The green area is not less than 10-15% of the whole feed plant area
Customize your feed production processing line:
3.Pig feed pellet making plant
4.Chicken poultry feed line for pellet
5.Fish feed pellet making plant
......
If you want to built one complete pellet production line in your country, pls send the inquiry to us. We will customized design according to your requirement.
Get The Quotation and Video.