China&'s soybean imports from January to May 2020
China's soybean demand remains strong, providing strong support to the global agricultural product supply chain, including soybeans, and boosting confidence in world economic development. Although the United States and Brazil are the countries with the worst outbreaks, the supply of soybeans from the United States and Brazil markets has not been interrupted by the global new crown outbreak. According to statistics from the General Administration of Customs, China's soybean imports reached 9.377 million tons in May 2020, and the cumulative imports of soybeans from January to May reached 3.883 million tons, a year-on-year increase of 6.8%. The average import price was 2770.2 yuan/ton, down 1.7% year-on-year.
China continues to expand the diversification of its soybean supplier basket. In 2020, Benin has also been added to the list of soybean export markets to China. Currently, the country of origin of Chinese soybean suppliers has increased to 10, including the United States, Brazil, Argentina, Canada, Ethiopia, Kazakhstan, Russia, Ukraine, Uruguay and Belgium. rather. As can be seen from the table below, the US and Brazil soybeans together accounted for 71.5% of the market share in 2018/19, and the peak value of 86.9% in 2017/18. The main source countries for Chinese soybean imports are still the US and Brazil.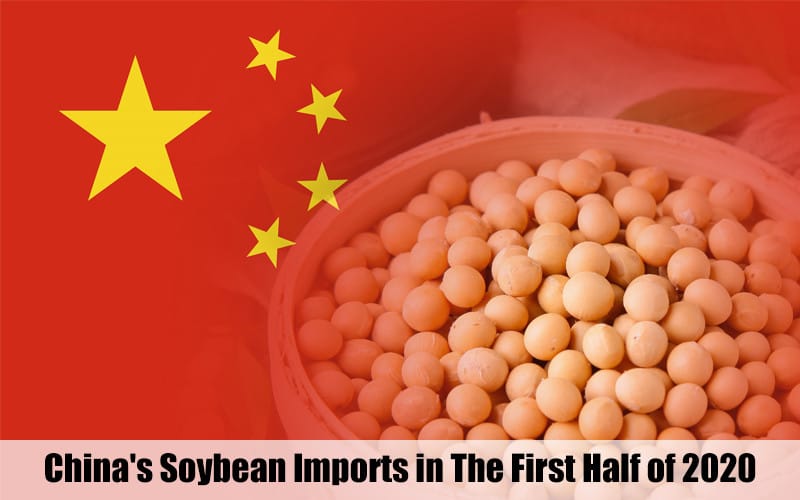 Outlook of China's Imported Soybean Market
Even in the context of the current global economic downturn, Chinese crushing enterprises that are highly dependent on imported oilseeds will still carry out soybean imports in accordance with changes in the international market and domestic production needs, in accordance with market-oriented principles, and China's soybean imports in 2020/21 are expected to exceed In the same period last year, it continued to expand imports to the United States, Brazil, Argentina and other countries.
China's hog industry and squeezing industry are gradually recovering, further pushing up the total oilseed demand including soybeans in 2020/21. This year the hog industry has recovered from the impact of African swine fever, which has driven the use and demand of protein meal feed and soybean meal. Since domestic oilseed production has not increased significantly in 20/21, it will continue to rely on imports to meet oilseed demand. This makes China's 2020/21 soybean imports expected to reach 86 million metric tons, 2.4% higher than last year. With the accelerated resumption of production, the production line of the crushing plant has been fully opened, and the demand for raw materials has become more urgent. Due to factors such as temperature and epidemic conditions, the factory's stock of soybeans has been difficult to meet production needs.
China and the United States are increasingly willing to implement the contract. Soybean is the main variety in the sale of agricultural products. It is expected that the export sales of US beans will be boosted by China for a long time. On February 18, 2020, China announced a new round of additional tariff exemptions. Soybeans are listed as qualified products applied by individual importers. Up to now, the declaration of low tariffs on US soybean imports has been relatively smooth. As of the beginning of June 2020, the shipment volume of US soybean exports to China (Mainland) in 2019/20 was 13.731 million tons, up from 7.288 million tons in the same period last year. In addition, with the reduction of Brazilian soybean stocks and higher prices, and the rebound of the Brazilian real against the US dollar in recent weeks, this has made U.S. soybeans more attractive to Chinese buyers, but ultimately it still depends on The profitability of Brazilian soybeans.
What kind of animal feed can soybean be used for processing?Which feed production lines can soybean be used for?  
1.Complete rabbit feed pellet production line
2.Cattle cows feed pellet production line
3.Widely used ring die pig feed pellet production line
4.Chicken poultry forage pellet production line
5.High capacity automatic fish feed pellet production line
10.Horse pellet feed production line
......
If you want to built one complete pellet production line in your country, pls send the inquiry to us. We will customized design according to your requirement.
Get The Quotation and Video.