Yes! RICHI Is Specialized In Pelleting Plant
1.Design pellet plants
Richi Machinery design complete turnkey pellet plants for the production of animal feed, wood and biomass, compost, straw, hay, alfalfa, plastic etc.Our technicians have designed already in 1995 the first complete animal feed factory.
The experience we have working in several industries allows us to offer a complete service and to understand the necessities of our Client, proposing practical and innovative solutions.
Our feed&biomass plants are customized and include our machinery as well as components from a selection of best manufacturers in globle market. We guide our client from the initial design phase all the way up to the start-up on site, offering a complete assistance.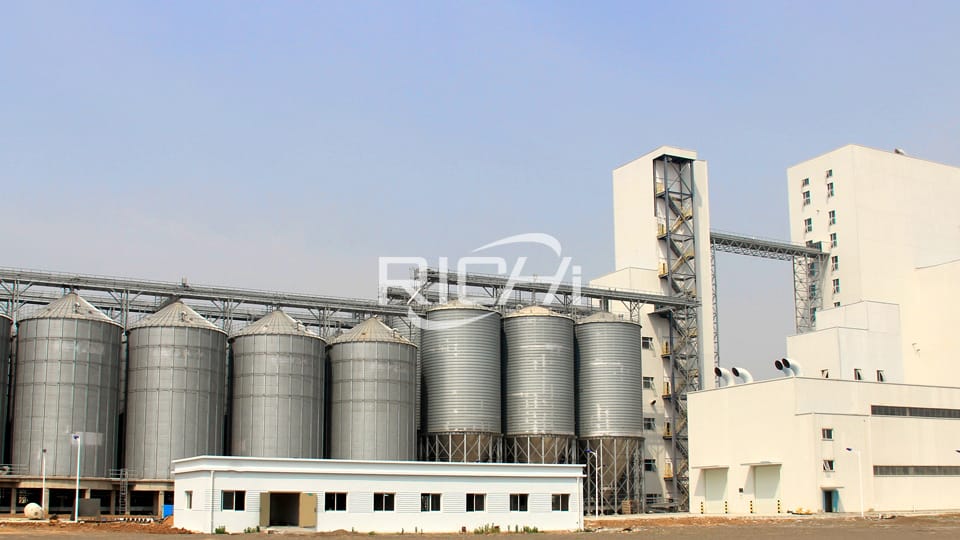 2.Modernization pellet plants
The experience we have in designing plants, allows us also to offer modernization of plants. This means using unused existing space.
We revise machinery that are still in a good state, insert new ones where necessary and thus make the factory efficient again.
This way costs are reduced significantly, useless purchases are avoided and production is increased by improve and innovate the process phases.
Learn more about our pellet plant cases:https://www.richimachinery.com/case/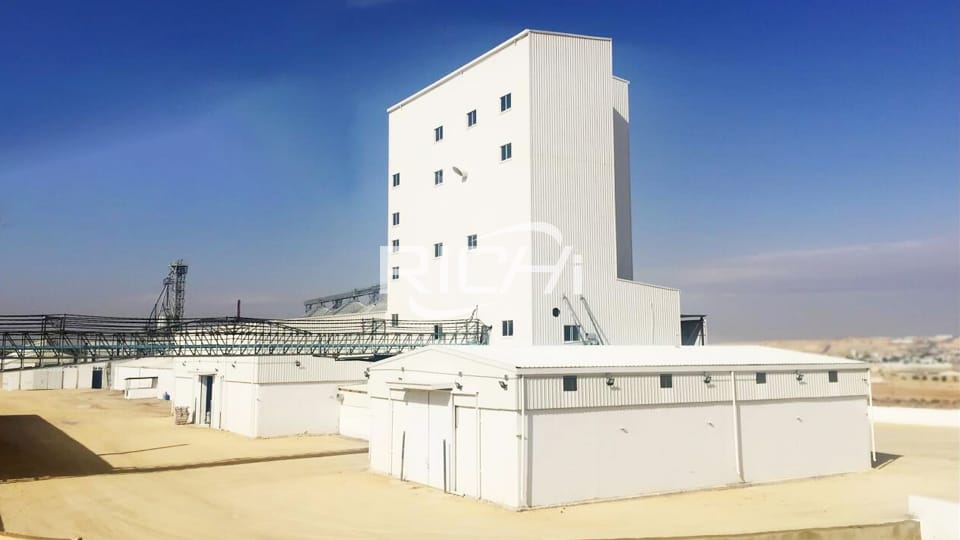 3.Main applications of RICHI pellet plant
Feeds (feeds for cattle, poultry, pigs, sheep, rabbits, ostriches, fish, shrimp and other animals);
Sugar-industries (sugarcane bagasses);
Alfalfa,straw,hay,forage,hemp,etc;
Urban solid waste;
Kitchen waste(expired food; remains of food etc.);
Milling industry (pelleting of bran, bran and cereals mixtures, milling by products);
Waste plastics;
Sawdust, shavings, wood cuttings, forestall waste, pruning, wood from dedicated crops;
EFB;
Orange/lemon hulls/citrus pulps;
Olive husks, colza , soy-bean, sunflower, corn and other waste of oil mills;
Hops (waste of brewery's processing);
Agroindustry and biomass by-products.
4.The main stages of a standard pelleting line are:
Section A: Pelleting
Section B: Cooling
Section C: Possible crumbling
Section D: Sieving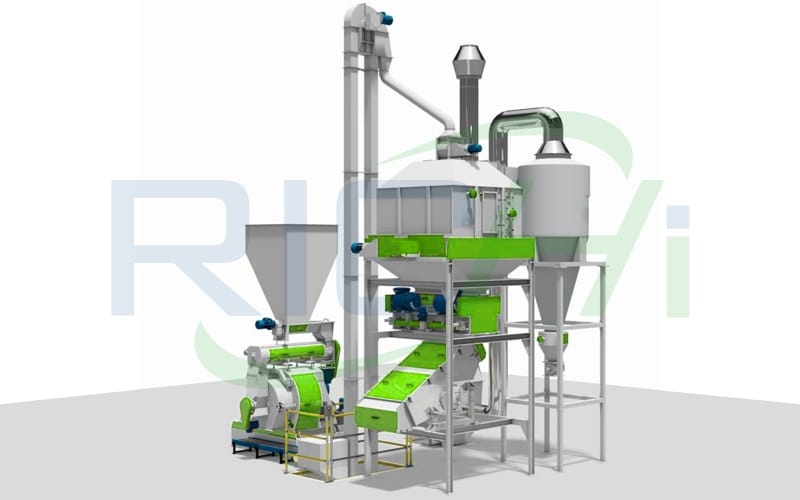 Learn more about our pelleting line solutions:https://www.richimachinery.com/solution/
Learn more about our pellet plant equipments:https://www.richimachinery.com/product
5.Consulation and assistance
RICHI continuously offer assistance to our Client in all kinds of forms: telephonic suggestions; visits on site; assistance on request; revision of machines and plants; pick-up of spare parts that we revise and the delivery of the revised pieces like dies, rollers and roller shells.
The assistance that we provide to our Customers represents our pride.
We are constantly busy in giving a high level service.We never leave the customer alone, with problems of production and/or spare parts. We are always, even during holiday, available, because we understand the importance that customer plant works always well.
We distinguish ourselves as we are so fond of our work that the problems of the customer are our problems, and irrespective of the causes, we dedicate ourselves to solve problems in the most economic and durable way, always using high quality components and experienced engineers with an undisputed professionalism.
Learn more about our service:https://www.richimachinery.com/service/
6.Why choose for Richi Machinery?
In a wider market, which sees new realities, we always united to our long experience the newest and best technologies: this is allowing us to apply the highest qualitative standards. Moreover, in a time in which the attention is towards quantities and not quality, we aim to offer our Client service and assistance of excellent quality.
Learn more about Richi Machinery:https://www.richimachinery.com/profile/
If you want to built one complete pellet production line in your country, pls send the inquiry to us. We will customized design according to your requirement.
Get The Quotation and Video.