Welcome to Richi Machinery Live-Stream Room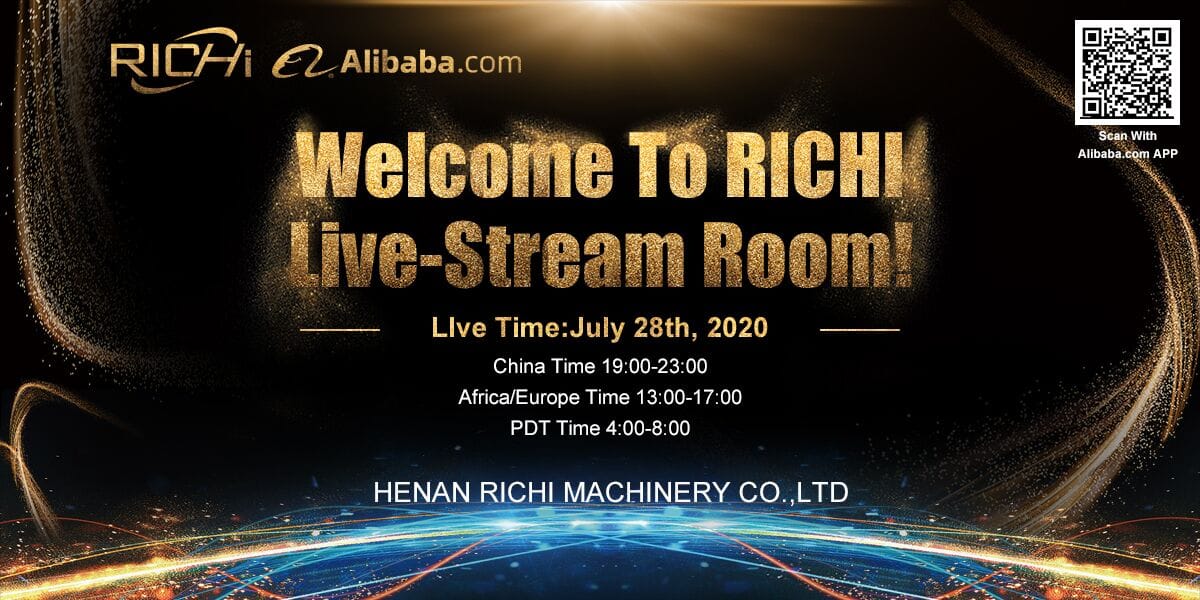 Live Time:July 28th, 2020 China Time: 19:00-23:00
Live Theme : How to Choose Reliable and Professional Supplier?
Live Anchor: RICHI Top Sales Manager - Angela , RICHI Chief Technical Engineer - Mr Lee
Live Room Address:https://activity.alibaba.com/page/live.html?topic=05922a0f-cbfb-4c59-b8d4-6925b26f8f1e
Richi Machinery designs complete turnkey plants for the production of animal feed, wood and biomass,organic fertilizer, straw, hay, alfalfa, hemp, etc. Our technicians have designed already in 1995 the first complete animal feed factory. The experience we have working in several industries allows us to offer a complete service and to understand the necessities of our client, proposing practical and innovative solutions.
Our plants are custom designed and include our machinery as well as components from a selection of best manufacturers on the Asia market.We guide our client from the initial design phase all the way up to the start-up on site, offering a complete assistance.
Check our customized feed plant and biomass pellet plant:https://www.richimachinery.com/case
Learn more about us:https://www.richimachinery.com/profile/
Learn about customized pellet solutions:https://www.richimachinery.com/solution
If you want to built one complete pellet production line in your country, pls send the inquiry to us. We will customized design according to your requirement.
Get The Quotation and Video.