Factors causing low output of feed extruder machine's different materials expanding
Animal feed extruder machine,also called soybean extruder,corn extruder,grain extruder,pet feed pellet extruder,floating fish feed extruder,catfish feed extruder,carp fodder extruder,aquatic feed extruder,wet type fish feed extruder,etc.Today we will talk about the multi-purpose feed extruders.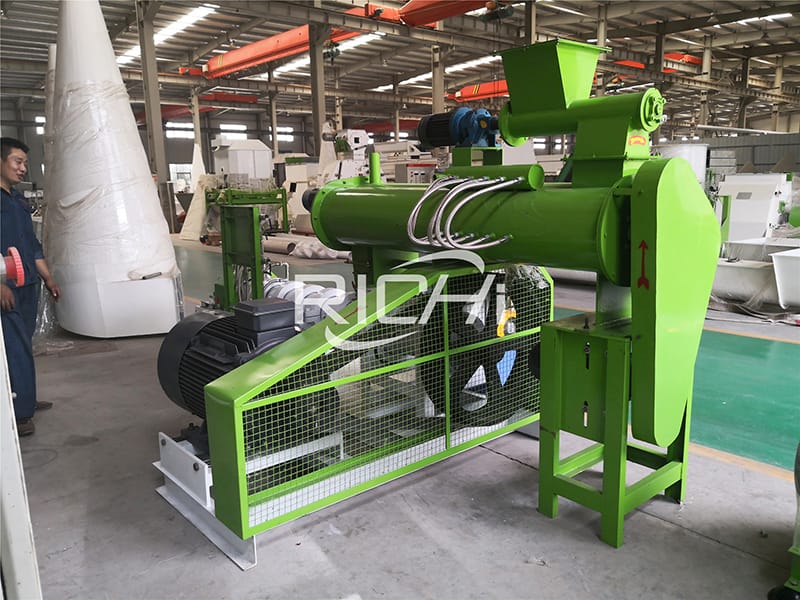 1. Low output of extruded soybean
The screw head is worn out.
The bushing of extrusion chamber is worn out.
The pressure ring and wear ring are worn out. At this time, the wear-out parts should be replaced in time. Large wear-out pressure ring can be used as small pressure ring.
Customers want to obtain extruded soybean products with low urease activity.
The crushing fineness of soybean is too coarse.
Triangular belt tension is relatively loose, it should be checked in time. If the belt has aged, the whole set of belt should be replaced together.
If the steam quality of conditioner is poor, the steam quality should be checked in time and the drainage system of steam pipeline should be checked.
2. Low output of extruded corn
The screw head is worn out.
The extrusion chamber is worn out.
The pressure ring and wear ring are worn out.
Customers want to get low bulk density extruded corn products.
Corn crushing fineness is too coarse.
Triangular belt tension is relatively loose.
Steam quality of conditioner is poor.
Corn quality. Excessive drying causes that it is difficult for the corn after first maturing to produce 380 g/l of extruded corn.
3.RICHI feed extruder machine advantage——Continuous and stable operation, more easier operating
The complete set of pipeline installed inner pellet mill base, tidy and beautiful appearance, control the quantity of steam and water conveniently and quickly. Stainless steel outer pellet mill discharging mechanism, when materials conditioning is not complete, the materials discharged out of pellet mill through the discharging mechanism, prevent traffic jam in time.Mobile cutter with excellent resilience, convenient installation and adjustment,variable frequency adjust speed motor control rotary speed of cutter to adapt different pellets' length.
Electric control with high degree automatization, ensure pellet mill operate stably and long continuous operating time. The operating life of screw and screw thread insert easily damaged parts is above 1000 hours. Main pipeline accessories use Spike products, no steam leakage and accurate control.Main drive with SKF high quality bearings,long operating life.Processing equipments processed in international imported machining center, ensure high accuracy of key spare parts.
Stronger applicability,low running cost, use differential diameter conditioner,the longest conditioning time is up to 180 seconds, meanwhile conditioning treatment can add into steam and water,increasing materials humidity degree to 25-30%, ensure materials full curing and gelatinization.The screw thread insert with lamination structure, add cold water or steam into lamination, providing cooling or keep warm action,ensure the best cooking effect, achieving the best extruded effect. Meet the market demand,let customers get the best benefits.Compared with domestic same type extruder, higher output, more beautiful appearance. The extruder meet the market's sinkable and float aquatic feed,pet feed and other special aquatic feed production. The extruded feed with high determination of starch gelatinization and good stability in water.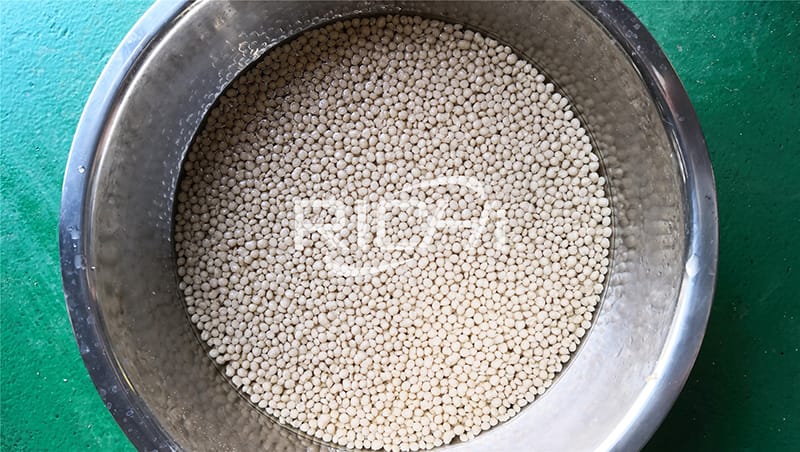 4.We have four types of extruders for you to choose:
(1)DSP feed pellet extruder,capacity 3-4t/h,main power: 132kw
(2)Dry type small feed extruder,capacity : 150kg/h,main power: 15kw
(3)Wet type fodder mill extruder,capacity : 1-1.2t/h,main power: 75kw
(4)Animal feed extruder machine,capacity : 2t/h,main power: 132kw
These extruders can be used in various aquatic feed processing production lines, you can browse Fish Feed Pellet Production Line, Shrimp Feed Pellet Production Line, Crab Feed Pellet Production Line.Welcome to directly consult Richi Machinery for details.
If you want to built one complete pellet production line in your country, pls send the inquiry to us. We will customized design according to your requirement.
Get The Quotation and Video.