45T/H large scale animal poultry livestock feed processing machine and technology leading the industry
As early as 2005, RICHI Machinery 45t/h large animal poultry livestock feed pellet mill machine has gone off the assembly line and put into production, but from the domestic market demand, it is expected to be used in a large scale five years later.Only few animal feed pellet mill manufacurers have the production capacity of high-output animal feed equipment and complete large feed factory engineering in China.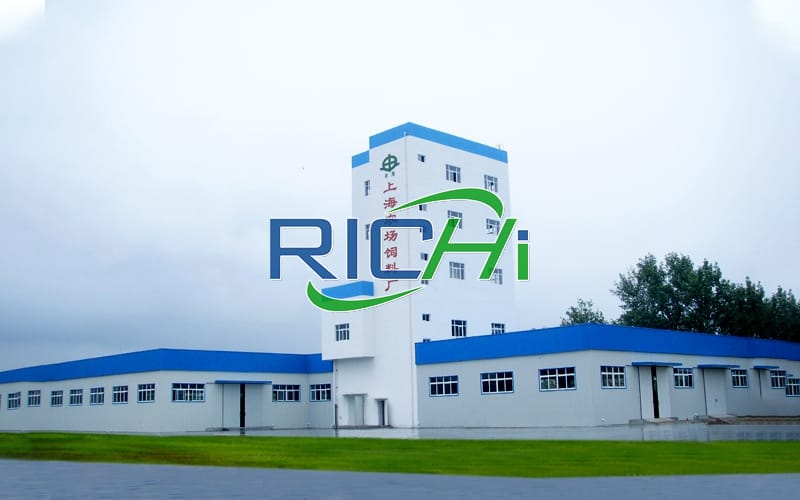 The szlh series 45 ton per hour ring die poultry livestock feed pellet milling machine is another innovation after the feed pelletizer machine with an output of 25t/h. It passed national certification and reached the international advanced level.
At present, the large capacity animal granule feed pellet mill machine has become a trend of the industry. Globally, large-scale animal feed processing machine and technology are concentrated in European and American countries, but few animal feed mill enterprises have the capacity to produce animal feed pelletizer with the output of 30 tons or more. In the future, the animal farms will be inclined to be large-scale. Less land use and labor will be the binding indicators.
Now the capacity of most domestic poultry livestock feed factories is about 60 tons per hour, requiring 80 workers. With only four 45t/h poultry livestock feed pellet production equipment, animal feed mill factories can achieve over 200 tons of output per hour, only 100 workers are enough. This means the output is three times higher, but we only need increase the personnel by 30%, greatly improving the efficiency.
The key to the manufacture of large capacity poultry livestock animal feed pellet processing machinery is the whole systematization, which requires a whole series of main feed making equipment, not just a unit of pellet mill for making animal feed.Poultry livestock feed production covers the whole animal feed production process of grinding, mixing, granulating and crushing. In order to achieve large scale animal pellet feed making equipment, it is necessary to equip with a full set of feed plant equipment, which are all indispensable.
Since animal poultry livestock feed machinery mainly processes raw materials, the treated raw materials must be safe and reliable, which requires more comprehensive system and processing technology.
Especially at present, under the influence of African swine fever, the safety and reliability of feed has become the center of attention. How animal feed mill plants ensure that raw materials and feed are protected from African swine fever virus infection is a serious problem.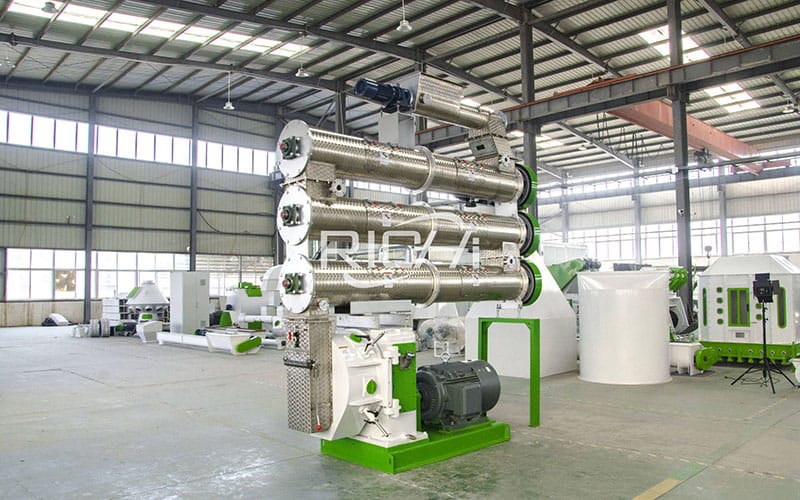 Richi Machinery has provided best poultry livestock feed line solutions to African swine fever problem for feed, breeding and processing enterprises, which generally cover the functions of new products, processing technology and feed transporting to ensure the safety of raw materials and feed.
Through RICHI's pig feed pellet maturing processing technology, African swine fever virus will be completely eliminated in the pig feed production process. RICHI has a quality program for the prevention and control of African swine fever, achieving remarkable safety and quality improvement results.
At present, the large-scale technology of poultry livestock feed machinery in the industry still needs to be explored for a long time, but fortunately, we have reserved relevant technology 5 years in advance. The products are stable and reliable, only waiting for the purchase demand of large capacity animal poultry livestock feed processing line machine in the industry. Nowadays, many advanced large poultry livestock feed mill enterprises take the initiative to set up best quality feed factories where Richi Machinery is located, seeking long-term development in personnel, technology and processing channels.
If you want to built one complete pellet production line in your country, pls send the inquiry to us. We will customized design according to your requirement.
Get The Quotation and Video.