Classification of aquatic pet feed extruder machine
Aquatic pet feed extruder machine is a kind of extruder. It is mainly used for food puffing, livestock and poultry feed or for puffing single raw materials, and can also be used as the pretreatment of raw materials in the production of vegetable oils and drinking wine. Our extruder is suitable for large, medium and small feeding farms, feed factories and food factories. The current extruder cases of RICHI are United Kingdom 100-150KG/H Floating Fish Feed Production Line,Bolivia 1T/H Aquatic Feed Pellet Plant,Ecuador 1-2T/H High-end Shrimp Feed Pellet Processing Plant,120-150KG/H Fish Extruded Feed Production Plant in Puerto Rico,etc.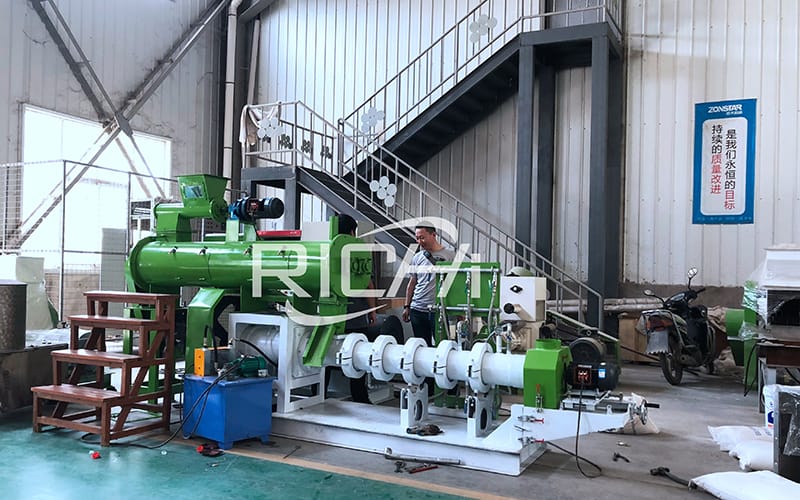 Classification of extruder, in terms of structure: single screw extruder and double screw extruder. The structure of single screw extruder is simple, while the double screw extruder is complex, which can extrude sticky material and discharge material steady that receive no impact from uneven material charging. In terms conditioning method: dry extruder and wet extruder.
1.Dry extruder extrudes the material by the heat generated by the confliction between the screw sleeve wall and the screw without using heat and water. This method is originated from the extruding of full-fat soybean powder, which features simple operation, low cost equipment, but the extruding temperature is hard to control, the extruding process greatly damages the nutrition and consumes a great deal of power.
Visit ——dry type extruder machine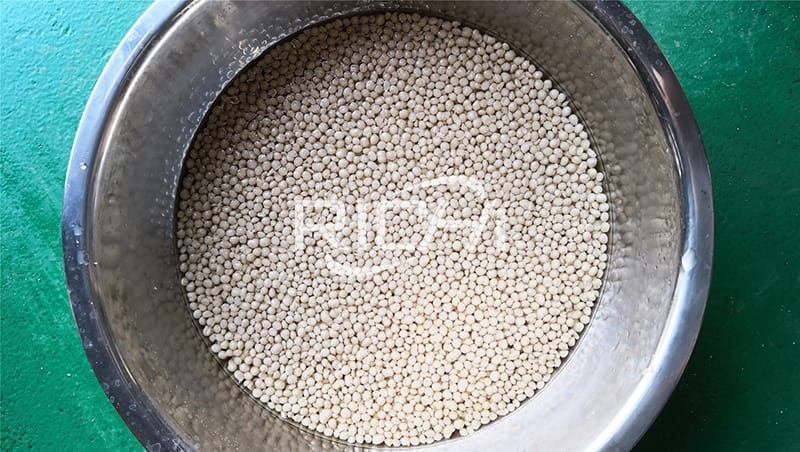 2.With the development of extruding technology, extruder has been widely used in the feed processing industry, processing various materials. For most materials (i.e. all meals, aquatic feed and pet feed), unlike full-fat soybean that has oil can function as lubrication in the extruding process. They have low oil content and low mobility. In order to ensure the smoothness of the extruding process, add moisture (water or steam) during the extruding process.
Then wet extruder machine can be used. For the content of moisture, the temperature of wet extruding is relatively low and easy to control, so as to preserve the nutrition of the material, but this equipment is complex and expensive.
Visit——wet type extruder machine
If you want to built one complete pellet production line in your country, pls send the inquiry to us. We will customized design according to your requirement.
Get The Quotation and Video.