RICHI,For More Healthy and Quality Pet Feed
As a necessity for keeping pets, the pet feed industry has also ushered in rapid development. Especially with the increasing importance of breeders on pets, the prosperity of the pet feed industry has become the general trend.
Since the establishment in 1995,Richi Machinery has grown from a feed pellet machine manufacturer engaged in complete feed production line to a leader in animal food technology market, providing customers with customized equipment and complete solutions. From a basic fine grinding section of pet food raw materials, pet food factory function division to complex customized project system, Richi Machinery professional team is always ready to support you in your ultra-high requirements of pet food production with state-of-the-art software and hardware.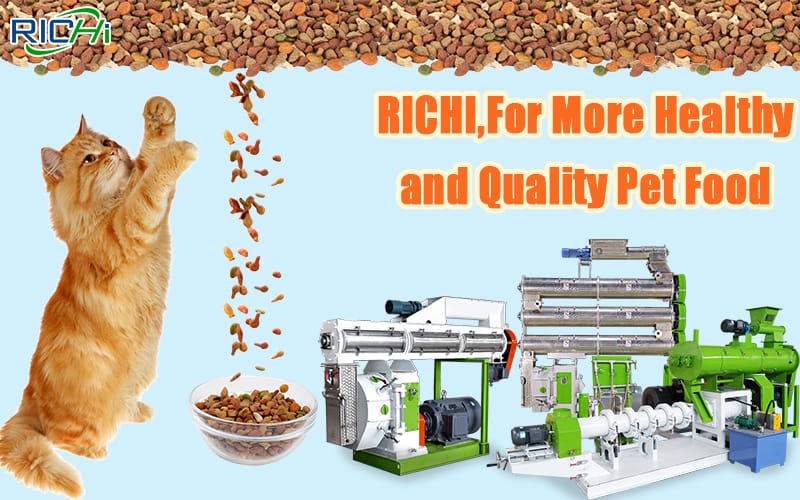 1.Stable and reliable pet food equipment
●Double-screw extruder for pet food
Innovative patented kneading structure, 0.5mm screw processing clearance, and advanced hole layout technology ensure stable operation and uniform pellets to meet the requirements of high standards of formula. Imported gearbox with service life over 50000h and automatic intelligent control system are equipped to improve the efficiency of production and management.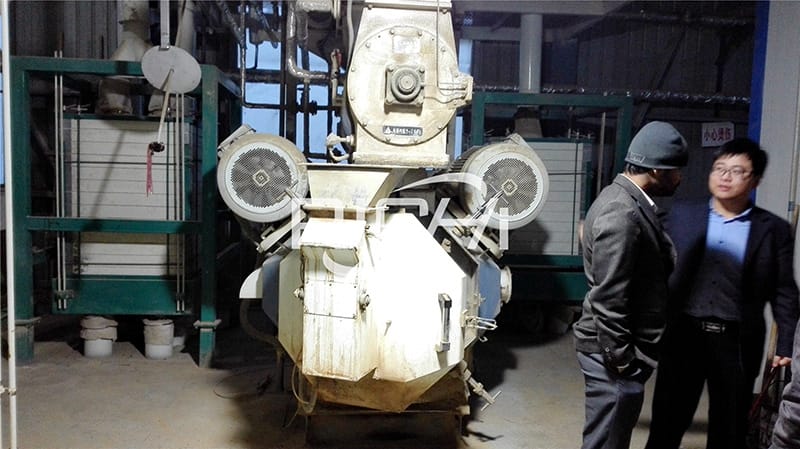 ●Double-shaft mixer for pet food
Double-gearbox design ensures smooth transmission and reduce power loss. Unique return air system realizes smooth air flow in the process of feeding. Many kinds of liquid and solid can be added at any time, with more accurate spraying, higher mixing speed and better evenness.
●New type pet feed hammer mill machine
The multi-cavity patented structure and the core assembly optimization design ensure smooth material distribution and effectively reduce the circulation phenomenon during grinding. The hardness and layout of hammers are optimized to increase the impact frequency, and to further improve the grinding fineness. The hammer pin can realize free switching between coarse and fine feed production.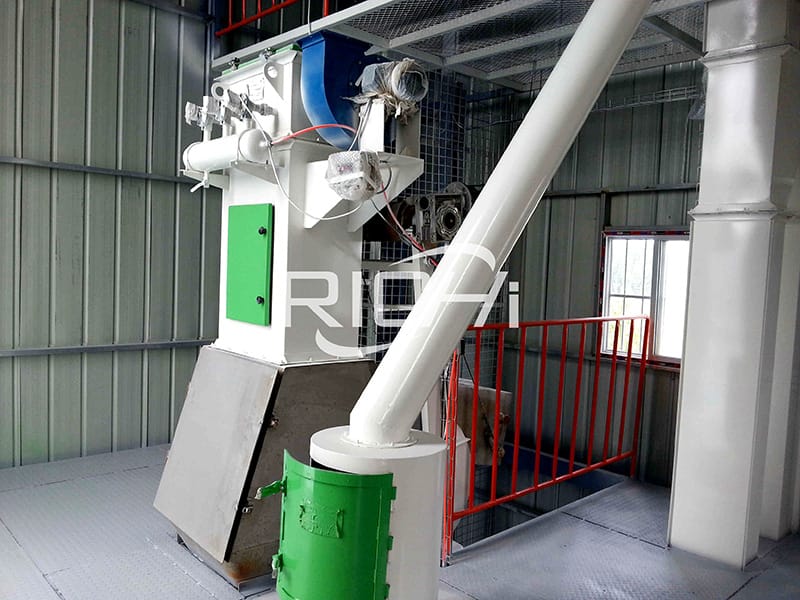 Special shaft-end seal and reliable vacuum airtight performance. Multi-path sprayers make good atomization effect. Stainless steel is used for parts exposed to raw materials, to ensure the stability of pellets. More accurate and smooth coating effect. The adding amount of liquid can greatly increase. The unique rotor and discharge door design reduce the crumbling rate of pellets.
●Circumfluent dryer for pet food
Fully meeting the hygienic standards of pet food processing in Europe and America with quality drying performance. Equipped with PC + touch screen automatic intelligent control. Each layer of conveying belt has an automatic cleaning device. The temperature of each zone is controlled independently to meet the drying requirements of different formulas.
2.A new generation of pet food technology
Richi Machinery has been committed to providing professional pet food technology and equipment, to efficiently and precisely meet the diverse formula needs of customers and help them enhance the competitiveness of products.
Richi Machinery focuses on technological innovation and development and is committed to bringing tangible benefits to customers and other stakeholders, leading the technological development trend, and promoting the sustainable development of the whole pet food processing industry.
If you want to built one complete pellet production line in your country, pls send the inquiry to us. We will customized design according to your requirement.
Get The Quotation and Video.