High Precision
Convenient Operation
Advanced Structure
High Degree of Automation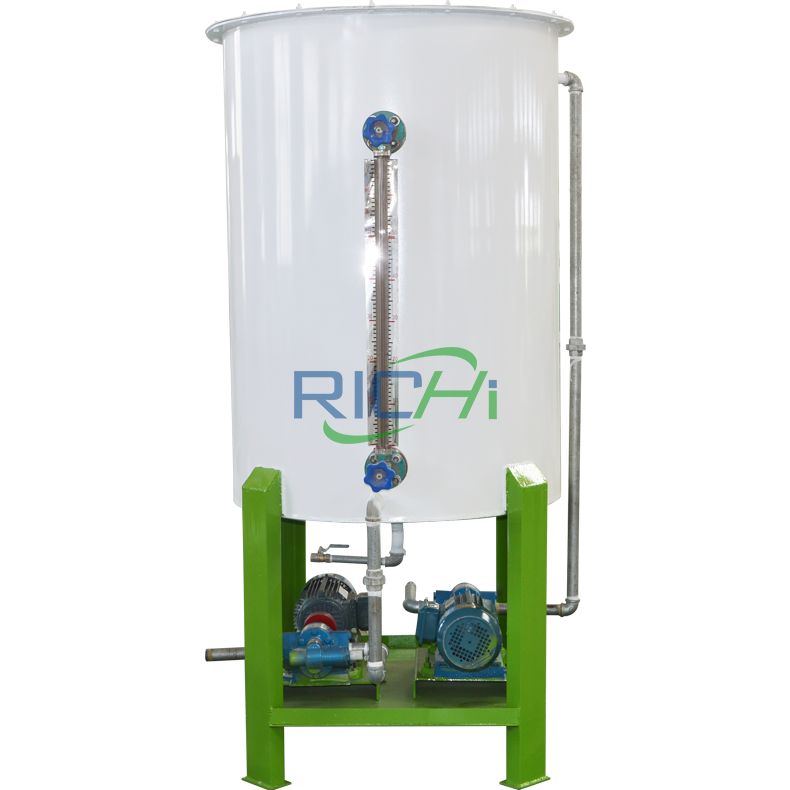 Intermittent Liquid Adding Machine
SYTZ series liquid adding machine adopts gear pump to deliver liquid from hold-up vessel and force into mixer after filtering, fixing ration and weighing. It can be used for feed,biochemistry and food industry etc.It's operating ambient temperature is usually 0℃~+40℃。This is an indispensable link in feed processing, it can improve feed quality and improve processing performance.
Mode:
SYTC50A
Capacity:
50L/MIN
Main Power:
2.2kw
Applicable Working Conditions:Poultry feed pellet line,Livestock feed production line,Ruminant feed pellet line,etc
Applicable scale:1-72T/H Animal Feed Production Line,0.5-20T/H Aquafeed Pellet Plant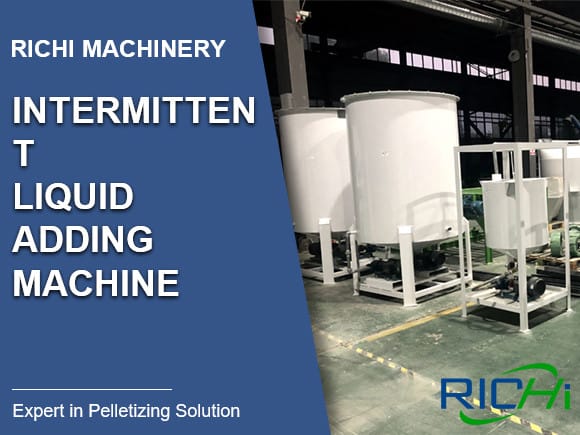 Technical Features
Automatic Control

Microcomputer automatic control, triple coverage, accuracy and reliability. Liquid temperature and liquid level can automatic control in tank.
High Precision

It adopts load cell to measure, the accuracy can reach 0.5%.
Stable Operation

Equipped with auxiliary booster device, eliminating stops spraying nozzle dripping oil, according material agglomeration problems.
Super Filtration

Equipped with coarse and fine filters in the oil inlet and outlet to filter out the impurities in the liquid and prevent the flow meter and nozzle from being blocked.
Wide Application

Suitable for adding nutrients such as fat, molasses, phospholipids to batch mixers.
Safe and Reliable

Equipped with various reliable electric pumps for a variety of liquids, with a good shaft seal.
Product Display
The series of solutions for animal feed production lines developed and designed by Richi covers the needs of poultry, livestock, ruminant, aquatic products, premixes and other types of feed processing, and realizes the free combination production of each work section.
→ Please contact us if you are interested
CONTACT US
You can enter your detailed information and needs in the following forms ,such as your name, phone NO, Email address, feed kind,raw materials, capacity and so on. Once received your message we will contact you as soon as possible.
Corn

Soybean

Wheat

Soybean Meal

Maize Protein Meal

Cottonseed Cake

Rice Husk

Straw
Leave Message
If you have any questions,please leave us a message.