Customer-oriented design to bring the most suitable solutions for making piglet feed
Process technology is an important means to achieve quality product, save energy and increase efficiency, the basis for enterprises to increase product variety, improve quality and level, accelerate product upgrading and establish differentiated competitive advantage, as well as the technical guarantee to improve economic benefits and brand effect.
Richi Machinery has always attached great importance to the R&D and upgrading of process technology and equipment, with 6% of annual sales as scientific research funds. After years of development, RICHI has made a series of innovations for piglet feed process technology. According to the needs, RICHI can provide customized piglet feed production line solutions, and provide consultation, training and service support for customers in the whole plant operation.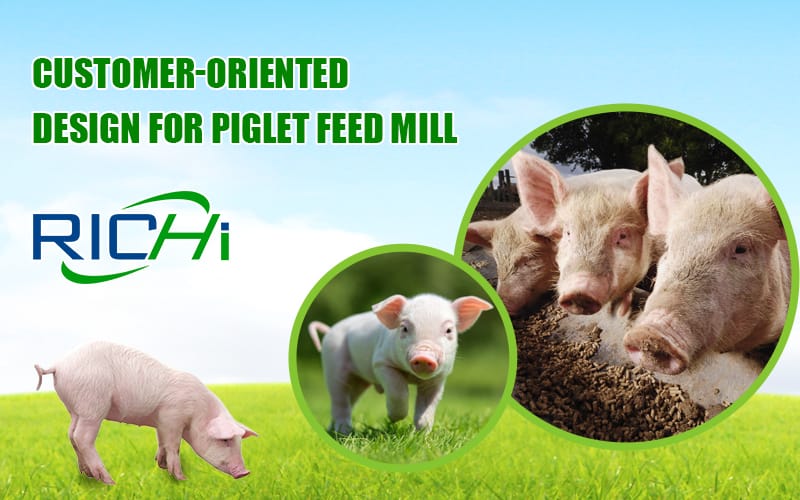 1.Innovations for piglet feed producing equipment
● RICHI introduced an extruder in 1998, which was used for the expanding pre-treatment of coarse raw materials in the European technology at that time, or placed on pellet mill as a conditioner.
● In 2004, RICHI developed the first-generation extruder and its process system for piglet feed, which was widely applied to the China market.
● Based on the positive feedback from over 100 customers, RICHI developed the second-generation extruder in 2008, which was used in the piglet feed processing line of specialized enterprises such as Wellhope.
● In 2013, RICHI developed the third-generation products — Piglet Feed Extruder and the process technology, providing high-grade weaned piglet feed and common piglet feed equipment and technology for well-known enterprises like CHIA TAI.
● In 2018, RICHI successfully developed the fourth-generation products — RICHI High-efficiency Extruder and process technology, used for all high-grade pig feed production, with viruses like African swine fever totally killed.
●In order to meet the needs of more customers, RICHI has successively developed double-layer conditiner feed pellet machine and triple-layer conditioner feed pellet mill for piglet feed. The effect is completely comparable to that of an extruder.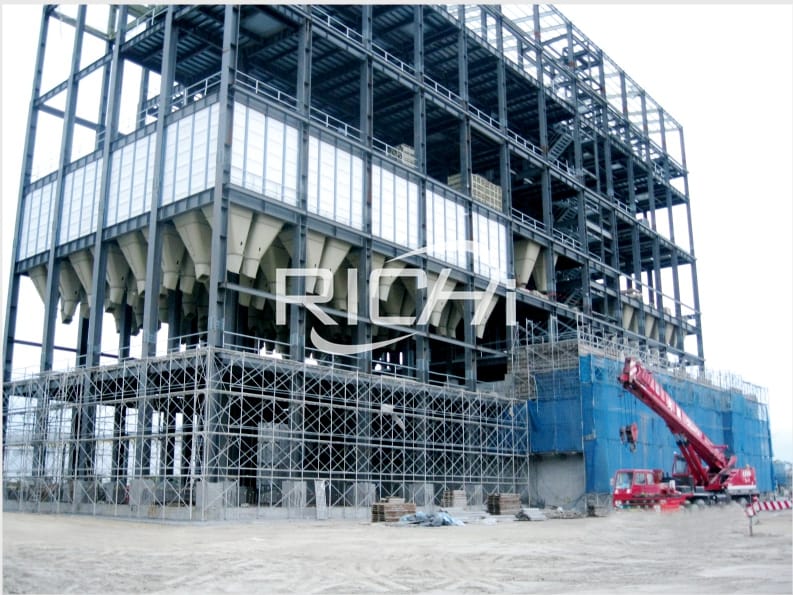 2.Innovations for process technologies
● The first-generation extruder is mainly used as the conditioner of pellet mill, to improve the effect of conditioning and pelleting capacity of pellet mill with single-layer conditioner.
● The second-generation extruder is mainly used for high-grade piglet feed, instead of the common technology with one or two pelleting processes. Its gelatinization degree can increase by 10% compared with the common technology (from 25% to about 35%).
● The third-generation Piglet Feed Extruder is mainly used for high-grade weaned piglet feed and common piglet feed with adjustable 45-55% gelatinization degree. The anti-nutritional factors and urease enzyme in raw materials are greatly reduced to ensure that there are no diarrhea, with survival rate over 97%. There is also great improvement in feed palatability, daily weight gain and feed conversion ratio.
● The fourth-generation High-efficiency Extruder can meet the requirements of all pig feed production, with capacity increasing by over 10% and viruses like African swine fever totally killed.
3.Customer-oriented design to bring the most suitable solutions for making piglet feed
With a stand of R&D Institutes in Asia, Europe and America, RICHI sophisticated specialists work around the clock in the development of existing products and solutions plus exploiting new terrain and unlock new business fields on the basis of markets analysis, customer needs evaluation and feasibility assessment. Additionally, RICHI maintains a close collaboration with other outstanding companies, inventive customers, renowned universities and institutes so as to constantly bring know-how together on technologies and transfer them to customer's facility.
Piglet feed mill production process:
Silos—Raw material receiving—Cleaning—Grinding—Raw material extrusion—Batching—Mixing—Pelleting/Extruding—Cooling—Crumbling—Liquid Adding & Coating—Packaging—Conveying—Stacking
The complete piglet feed mill plants that RICHI has constructed adopt module design to realize customized poultry feed requirement. Meanwhile, RICHI's deep processing and innovative machines provide quality and safe feed for feed mills efficiently. The advanced technology used in RICHI's feed processing technology and our engineers'professional and rich processing technology ensure the most strict hygiene standard in feed milling and reduce pollution and cross contamination.
If you want to built one complete pellet production line in your country, pls send the inquiry to us. We will customized design according to your requirement.
Get The Quotation and Video.