China factory offered soft wood pellet machine for wood pellet plant for sale
China factory offered soft wood pellet machine is gradually rising in the biomass machinery industry, and it is mainly used to produce soft wood pellet fuels. Those biomass fuels can be the substitutes of coal, petroleum, natural gas, and other fossil fuels, producing the needed energy for people's life. The biomass pellets have an effective function to the environment, and they decreases the carbon dioxide, sulfur dioxide reduction. Compared with the traditional fuels, soft wood pellet fuel has a broad development prospect and application advantage.
The main raw material of ring die soft wood pellet mill machine is softwood, but it can process other biomass raw materials, like wood sawdust, corn straw, wheat stalk,wood shavings,etc. The power of professional design biomass soft wood pellet machine is usually electricity. That broadens the application scope of soft wood pellet making machine. The users can decide its working area according to need.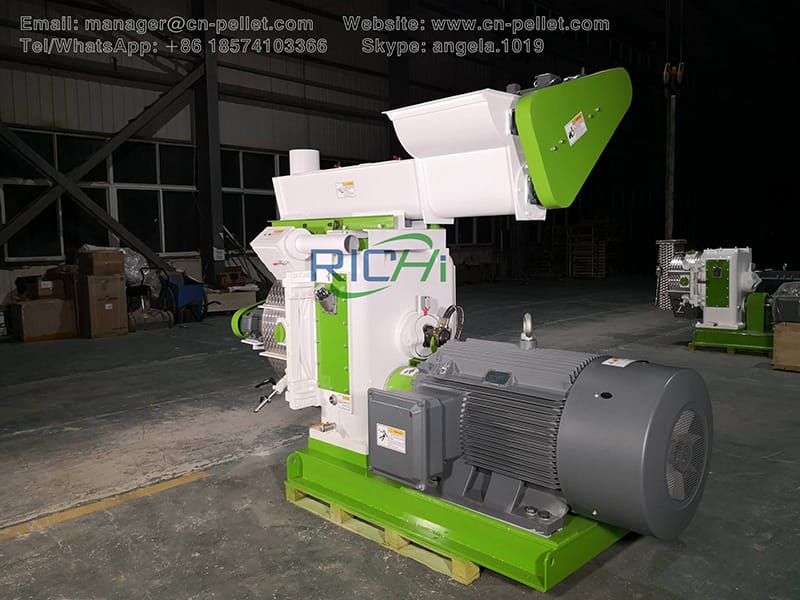 1.Ring die type horizontal soft wood pellet machine
300-500kg/h factory offered soft wood pellet mill
800-1000kg/h factory supply competitive soft wood pellet mill
1-2 ton per hour soft wood pellet machine for biomass energy industry
2-3t/h good quality soft wood pellet mill machine
2.5-4t/h ring die biomass soft wood pellet mill with CE
3-4.5 ring die automatic wood pellet machine for soft wood
The above biomass energy soft wood pellet machines are not all kinds of hot selling soft wood pellet mills of Richi Machinry, there are other types new design soft wood pellet milling machine for the customers to choose, for more information, please visite: https://www.richimachinery.com/product/wood-pellet-mill
2.Characteristics of high quality wood pellet mill machine for soft wood pellets
(1)The raw materials that bioenergy soft wood pellet mill processes are diversified, which meets the requirements of different customers.
(2)The horizontal ring die soft wood pellet mill runs stably, improve the production speed.
(3)The soft wood pellet mill from China has small noise, large output and long service compared with the same kind of manufacturer's pellet mills.
(4)The CE certificate soft wood pellet mill is of good quality, and it is wear-resisting and corrosion-resisting.
3.RICHI Quantification
Richi Machinery has set up for over 20 years, so we have enough rich experience. We also got the certificates of CE, ISO9000, etc guaranteeing the machine quality. Years of sale experience helps us to build great sale and service system. Richi Machinery insists on the principle of customer first and quality first to make sure the customer can have a beautiful shopping experience in our company. Recent years, Chinese government vigorously promotes the biomass energy which supplies a broader development space for the companies. The brand of Richi Machinery gets good reputation at home and abroad.
So what are you hesitating for? Hold the opportunity to have your own good soft wood pellet machine to build best price wood pellet mill plant!
If you want to built one complete pellet production line in your country, pls send the inquiry to us. We will customized design according to your requirement.
Get The Quotation and Video.