Business plan for 120,000 tons/year large capacity cattle sheep straw alfalfa feed production factory turnkey project
Today, Richi Machinery will share with you an annual output of 120,000 tons large-scale cattle sheep feed manufacturing plant project business plan(around 40 ton per hour production capacity) that we established in 2003.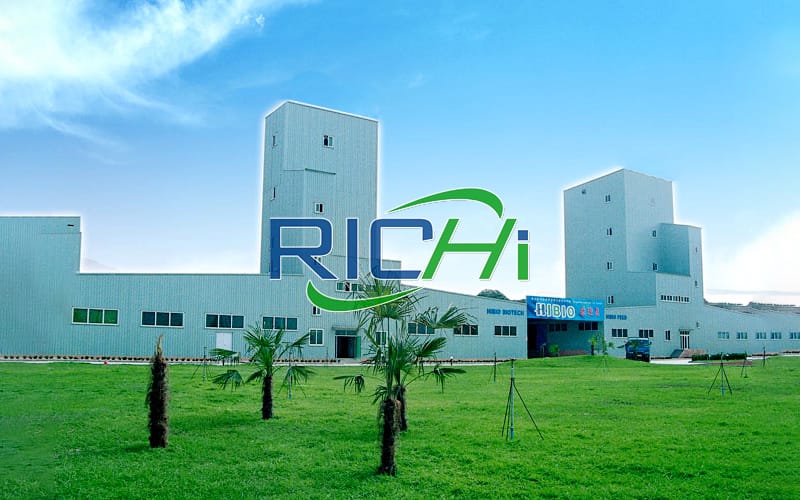 1. Customer introduction
The client of this annual output of 120,000 tons cattle sheep feed factory project is the first national high-tech enterprise established in China, specializing in the research and development of cattle and sheep feed. The company takes natural pollution-free and localized agricultural technology as its scientific research direction to improve the overall feeding level of the herbivorous livestock industry , The goal is to develop into the most influential brand and operator in the national cattle and sheep feed market within ten years. After more than four years of scientific research and market operations, our customer now has the best cattle and sheep feed processing technology in China, has formed a brand influence in Shanxi province.
The key technology of this annual output of 120,000 tons large animal sheep cattle feed alfalfa straw pellet production plant project uses natural plants to solve the problem of hormones, antibiotics, chemical drug residues and drug resistance; prohibits animal raw materials to improve feed safety; adjusts PH value, increases rumen bypass protein and energy, and regulates ethylene propionate Proportion, increase milk production and quality; design formulas based on local natural resource conditions, and realize localization of agricultural technology. The product is recognized as a high-tech product. The feed and milk have reached China's pollution-free industry standards. They are used for efficient and pollution-free intensive farming, increasing farmers' income, and supporting the implementation of China's grazing prohibition policy. The product technology of this project has reached the international advanced level.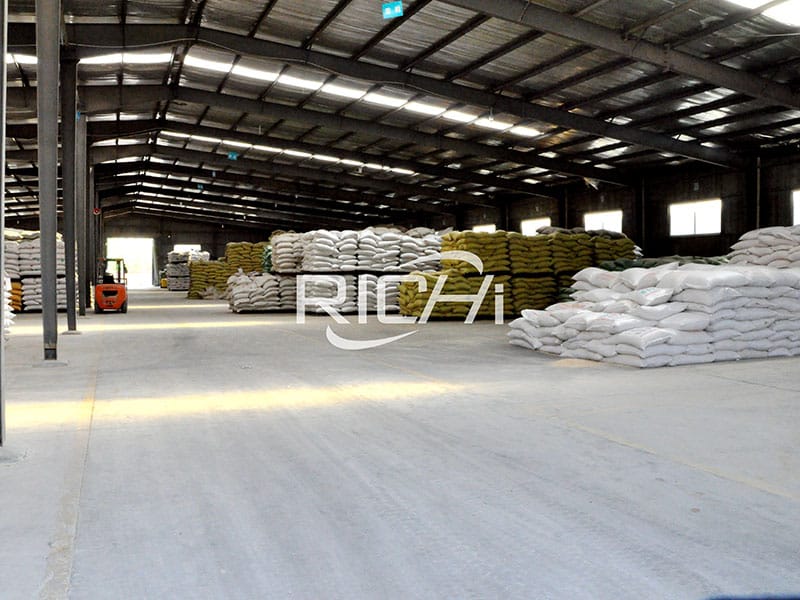 2.Situation analysis for annual output of 120,000 tons cattle and sheep feed processing plant proposal
(1) Industry background
The cattle and sheep breeding industry is the leading industry of modern agriculture, with salient features such as food saving, economy and high efficiency. The relevant departments of the State Council of China have clearly listed pollution-free intensive aquaculture, feed additives, straw livestock breeding, and dairy industry as the current key areas of China's high-tech industrialization. Feed is the material basis for the transformation and development of the cattle and sheep industry, and its expenses account for about 70% of the breeding cost. The improvement of the level of feed technology can play a pivotal role in promoting the intensive development of the cattle and sheep breeding industry. At present, the commercial cattle and sheep feed industry is in its infancy in China, and China's national policy inclination and support are creating an excellent market opportunity and development prospects.
(2) Product technical description
The high-tech products developed by this feed factory are pollution-free dairy cow feed and pollution-free beef cattle feed. They have unique technical characteristics. While high and stable production, they are in line with global food safety trends and will improve products for Chinese cattle and sheep breeding. Provide strong technical support for quality and increase operating efficiency:
①Using natural plants to solve the problem of residual and drug resistance of hormones, antibiotics, and chemically synthesized drugs.
②No animal feed ingredients are used to improve feed safety.
③By adjusting PH value, increasing rumen bypass protein and energy, adjusting the ratio of ethylene propionate, increasing milk production and improving milk quality.
④The formula is designed according to the natural resource conditions of various places, and it is easy to use.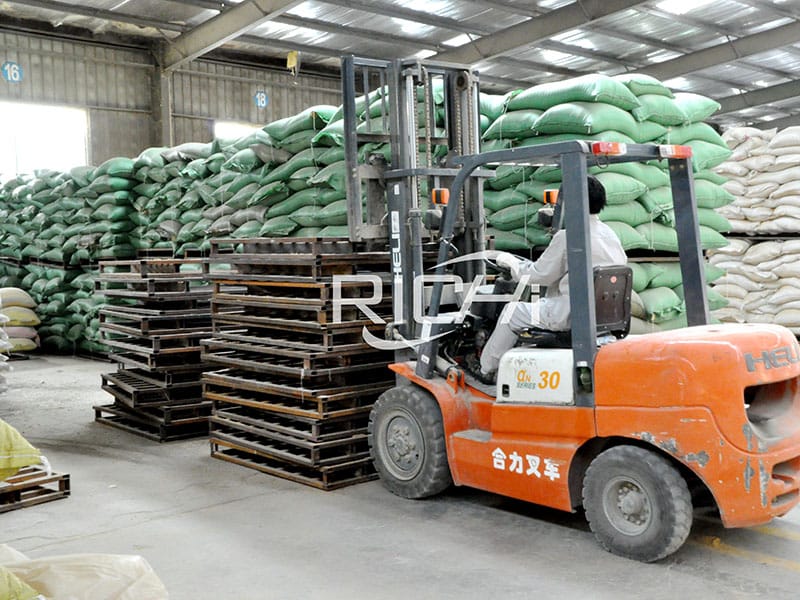 3. Market demand forecast
(1) National market overview
Currently, the number of sheep in China is the world's largest in the world, with a stock of 280 million; the number of cattle raised in the world is second with 129 million, of which 5.2 million are dairy cows, and it continues to maintain a rapid growth momentum. . According to the lower limit of the average concentrate feeding amount of dairy cows with the least amount of breeding, 19 million tons of dairy cow feed are needed every year, with a value of more than 25 billion yuan. Coupled with the larger feed demand for beef cattle and sheep, the entire cattle and sheep feed market has a potential demand of more than 250 million tons, with a value of 3-4 trillion yuan. The production capacity designed by this large capacity cattle sheep feed mill factory's development goal does not account for a large proportion of the continuously developing market demand, and the product market has a broad prospect.
(2) Target market analysis
Huhhot and Baotou, China-Inner Mongolia has about 750,000 dairy cows, of which 220,000 are in Hohhot and Baotou. According to the government's plan to "base the dairy industry on the market", it will grow to 350,000 in 2005. The customer's feed mill entered the market in August 2002, and its sales volume exceeded 100 tons in just one month. In January 2003, it reached 500 tons per month. It has become an influential local cattle and sheep feed brand. The company plans to launch in November 2003. The monthly sales volume of the Inner Mongolia Sijichun feed project reached 1,000 tons per month when it was put into production, ensuring that the plant can be profitable when it is put into production.
To build this big turnkey feed factory project cattle sheep feed plant with production capacity of 120,000 tons/year, if calculated according to the design capacity, the market share will be 7%, the annual production and sales will be 120,000 tons, the annual sales income will be 192 million yuan, and the total profit will be 15.36 million yuan.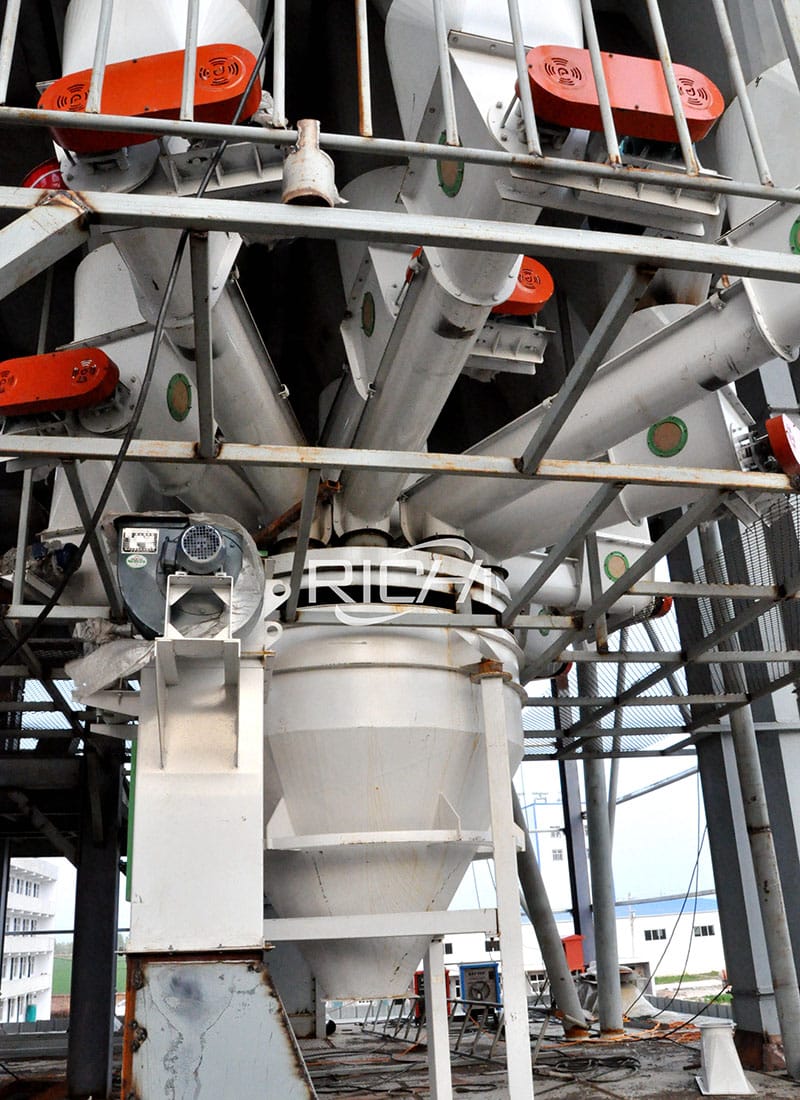 4. Project introduction
(1) Project scale
The construction of this large animal feed mill for cattle sheep pellet feed production is a ruminant cattle sheep feed production project with an annual output of 120,000 tons. The total investment of the full automatic cattle and sheep feed pellet plant project is 50 million yuan; the fixed asset investment is 11 million yuan, including land acquisition 2 million yuan, construction 6 million yuan, and equipment investment 3 million yuan ;Fixed asset investment accounts for 22% of the total investment; the project requires a working capital of 39 million yuan in normal operating years, accounting for 78% of the total investment.
(2) Project civil construction
The planned civil engineering investment is 6 million yuan, accounting for 12% of the total project investment, including:
①It covers an area of ​​316 square meters, is 34 meters high, and has a five-story production room;
②The raw material warehouse covers an area of ​​5,040 square meters;
③A finished product warehouse covering an area of ​​2520 square meters;
④The floor scale and floor scale house covering an area of ​​44 square meters;
⑤Three-story office building;
⑥Boiler room, power distribution room;
⑦Garage, parking lot, dormitory canteen, concierge and other service ancillary facilities;
(3) Factory building conditions and site
The site of the 120000 tons per year cattle sheep straw alfalfa feed production plant is located in the Jinshan Economic and Technological Development Zone of the Tumochuan Plain in the middle of the Inner Mongolia Autonomous Region and the southern foot of Daqing Mountain. It is 8 kilometers away from the urban area of ​​Hohhot, connected to the Beijing-Baotou Railway in the south and 110 in the north. National highway and Hubao expressway have convenient transportation. Taigemu Station is 1,000 meters away from the factory area, and transportation is convenient. The annual average temperature of Tuzuo Banner is 6.3 degrees, the temperature difference is large, and the annual average rainfall is 400 mm. It is a traditional cattle and sheep breeding area. There are 80,000 dairy cows in the whole banner, and the annual output of fresh milk reaches 200,000 tons. It has huge market development potential; Agriculture is mainly planted with corn, wheat, and sorghum sugar beet, with sufficient supply of feed materials.
The plant covers an area of ​​90 acres, the area is flat and is a barren and dry land. The development zone has abundant water resources, complete power and communication facilities, and good conditions for plant construction.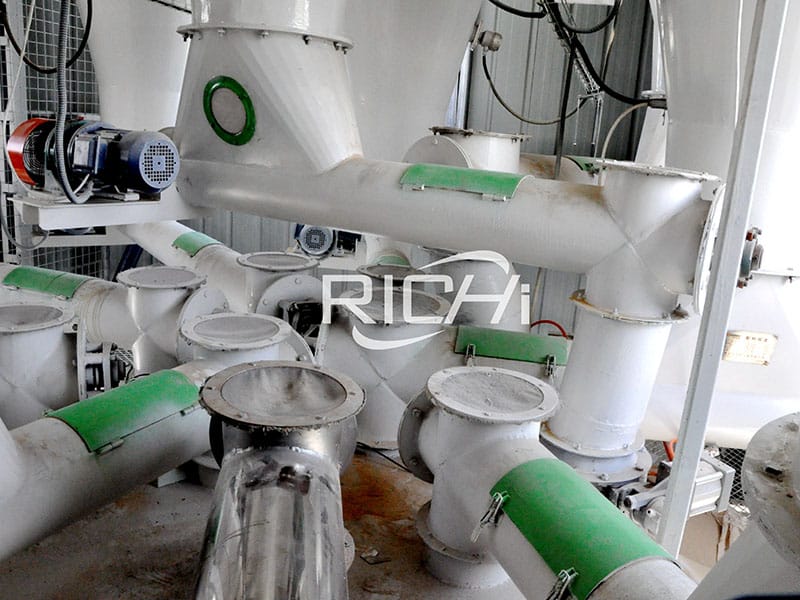 (4) Complete cattle sheep feed producing technology and feed making equipment
The planned investment in this 120000 tons per year turnkey animal ruminant cattle sheep feed mill plant equipment is 3 million yuan. The project's cattle and sheep feed pellet production line adopts the technological methods of cleaning, crushing, electronic weighing of ingredients, and batch mixing. The entire feed line production process is controlled by a computer and is a complete sheep and cattle feed processing line. The design features are: excavate a T-shaped basement with a depth of 7m on the ground, and place the grinder, mixer, and the primary cleaning equipment for pellets and powder materials in the basement, so as to reduce the impact of the grinder, mixer, and primary cleaning screen. Noise makes it easy for workers to operate, reduces the height of the frame, and reduces the cost; the use of split-point ventilation and dust removal can improve the utilization rate of equipment and save energy consumption. The design, manufacture, installation and commissioning of this multi purposes animal feed line equipment are all undertaken by Ruiqi Machinery.
①Complete sheep cattle feed manufacturing process
Corn receiving system-corn silo system-raw material receiving system-crushing system-ingredient mixing system-pelleting system-finished product packaging system;
②Complete 120000tons/year animal cattle cow sheep feed mill production plant plan design(with cattle sheep feed proceesing equipment)
•2 lines for receipt of raw materials from trucks, potential 80 tons/h each.
•Raw material storage and batching systems, total capacity approximately 96,500 tons, consisting of 80 silos of a capacity from 10 to 200 tons. 9 tanks for liquids, total capacity 250 tons.
•3 grinding lines consisting of 3 animal feed hammer mill crushers for cattle and sheep and 1 roller mill. Livestock cattle sheep feed grinding mill capacity 30 tons/h each, roller mill capacity 35 tons/h.
•1 feed crumbling line with above double-roller mill, 8t/h.
•2 mixing lines: 1 cattle feed mixer of a capacity of 10,000 liters and 1 sheep feed mixing machine of a capacity of 5,000 liters for medicated products.
•3 pelleting lines with 4 feed pelleting presses(2 cattle feed pellet making machine and 2 sheep feed pellet milling machine). Total pelleting capacity approximately 30 tons/h.1 flaking line, capacity 8 tons/h.
•Finished products storage in 84 silos of a total capacity of 1,640 tons.
•2 finished product bulk loading lanes, potential 90 tons/h each, with fast conveyor belt and weighing system.
•2 bagging lines and 1 automatic big bag bagging line.
•Totally automatic management and supervision of the plant via PC-PLC using state-of-the-art technologies, lot traceability, remote assistance for remote control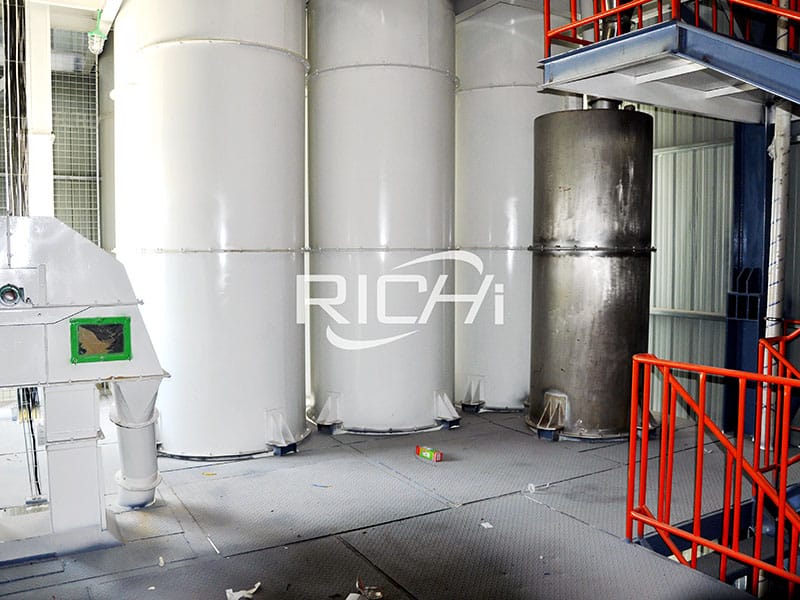 (5)Raw materials for cattle sheep feed production
Main raw materials: soybean meal, rapeseed meal, cotton meal, flax cake, corn, Chinese herbal medicine, mineral elements, vitamins, etc. Bulk raw materials: flax cake is purchased from Gansu Province, China; soybean meal is purchased from Shandong and Northeast, the main producing areas; rape meal is purchased from Sichuan and Shaanxi, China; cotton meal is purchased from Xinjiang and Shandong, China; corn is purchased from Jilin Province, China; Chinese herbal medicine Purchased in Hebei Province, China; other raw materials: purchased around the project site.
Estimation table of raw material consumption (120,000 tons per year)
| | | |
| --- | --- | --- |
| Name | Unit | Annual Demand |
| Soybean meal | Ton | 24000 |
| Rapeseed meal | Ton | 12000 |
| Cotton meal | Ton | 36000 |
| Corn | Ton | 24000 |
| Flax cake | Ton | 6000 |
| Trace elements | Ton | 3600 |
| Vitamins | Ton | 1800 |
| Chinese herbal medicine | Ton | 5400 |
| Stone powder | Ton | 4800 |
| Salt | Ton | 2400 |
(6) Power supply and water source
The power supply load is 150KV, and the water supply is domestic water, which are all connected to the outer wall of the factory one meter. The power supply, water source, backbone lines and pipelines are complete, and the payment meter is metered to meet the needs.
(7) Laboratory
In order to ensure product quality, it is necessary to set up a laboratory for timely testing of raw materials and batches of products. The equipment to be added to the laboratory includes: spectrophotometer, distilled water, electronic balance, 3 crucible tongs, 1 vacuum pump, 2 dryers, 10 Buchner funnels, 5 funnel racks, Soxhlet extractors, Disinfection kitchen, constant temperature drying oven, Kay distillation device, electric constant temperature water bath box, high temperature resistance furnace (1000 degrees), sample crusher (40 mesh), coarse balance (1000 grams), 2 universal electric furnaces (quadruple), Single universal electric stove. In addition, the laboratory also needs to purchase more than ten kinds of consumable beakers, flasks, test tubes, etc., and dozens of reagents and test papers for the test of various elements.
(8) Environmental protection and health and safety
①Production environmental protection
During the construction of this project and after the project is completed and put into production, there is no emission of "three wastes", and effective prevention and control measures have been taken to prevent noise and dust generated during feed production.
Noise prevention measures: Reasonably control noise sources, separate quiet areas from noise areas, separate high-noise equipment from low-noise equipment, and place louder equipment underground; use noise damping and vibration isolation equipment to block the transmission path.
Dust prevention measures: adopt dust removal devices.
②Labor safety and health
All the staff of the turnkey animal feed processing plant are trained on hygiene and environmental protection knowledge before and after taking up their jobs to improve their awareness of the importance of environmental protection, consciously reduce environmental pollution and maintain a good production environment. The environmental protection management department conducted on-site inspections on the environmental protection of the project and issued environmental protection approval documents.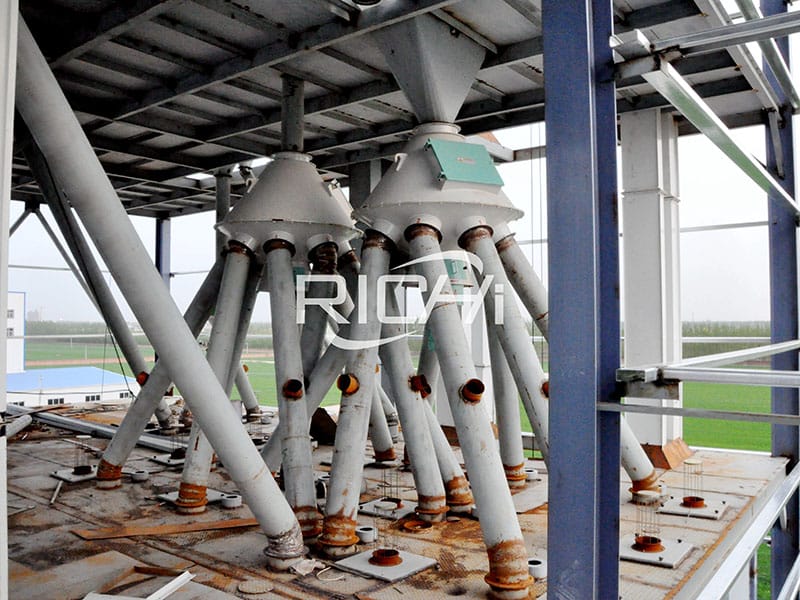 (9) Project implementation progress
①In June 2003, the construction preparation for the production site was completed, the construction conditions such as water, electricity, steam, heating, and transportation were available, the equipment order was completed, the construction team was selected, and the civil construction of the plant and auxiliary facilities was started.
②In October 2003, the main civil works such as the factory building were basically completed, and the equipment installation began.
③In December 2003, the installation and commissioning of the equipment was completed, and the subsequent civil works including auxiliary living facilities were all completed.
(10) Investment estimation and fund raising
①Investment estimation
The planned total investment of the large 120000 tons per year cattle sheep feed making plant project is 50 million yuan; among them, fixed asset investment is 11 million yuan, including land acquisition 2 million yuan, construction 6 million yuan, and equipment investment 3 million yuan; 22% of the total investment; working capital 39 million yuan, accounting for 78% of the total investment.
②Fund Raising
It plans to invest a total of 50 million yuan, the enterprise raises 23 million yuan by itself, and applies for bank loans to solve the 27 million yuan liquidity demand.
(11) Economic Benefit Analysis
Project construction was completed at the end of December 2003. It is estimated that after 5 years of operation, it will reach a design production capacity of 120,000 tons per year in 2008. During operation, it will achieve profitability in 2005. In 2007, it will complete the previous annual loss recovery and start to pay income tax. . Calculated with an annual output of 120,000 tons of high-efficiency and pollution-free dairy cow feed, the normal annual sales income is 192 million yuan, the total annual cost is 176,638,800 yuan, of which variable costs are 172,030,500 yuan, fixed costs are 4,608,300 yuan, and the total annual profit is 15,361,200 yuan. , Paid taxes of 5.0692 million yuan and net profit was 10.292 million yuan.
The cattle and sheep breeding industry is the leading industry of modern agriculture. The implementation of policies and measures such as accession to the WTO, Western Development, the government's compulsory grazing prohibition and student milk plan, has led to changes in cattle and sheep breeding methods and pollution-free intensive Chemical breeding has become inevitable. In 2002, the relevant departments of the State Council of China identified pollution-free intensive aquaculture and feed additives as key areas of China's current high-tech industrialization. The customer has the best high-tech achievements in cattle and sheep feed in China. After several years of operation, it has received high attention and support from relevant state departments. The number of customers and partners is growing rapidly, the market has outstanding competitive advantages, and the project has great potential for development. High return on investment. The basic conditions of the project are available and the implementation time is favorable.
If you want to built one complete pellet production line in your country, pls send the inquiry to us. We will customized design according to your requirement.
Get The Quotation and Video.