What kind of raw materials can be pelletized by RICHI biomass energy pellet machine?
To begin with, you should know that pellets can be divided into biomass pellets, animal feed pellets and fertilizer pellets.
Biomass pellets are mainly made from wood materials and crops wastes for burning purpose. Animal feed pellets are manufactured from fodder feedstock such as grain and meal. Fertilizer pellets are mailnly produced from poultry manure or cattle litter (chicken, horse, cow, sheep, etc).
Before making your own pellets, you should firstly find out the suitable raw materials can be processed. We have listed some samples of the produced pellets for your reference. Just feel free to contact us if you need more details, welcome to consult!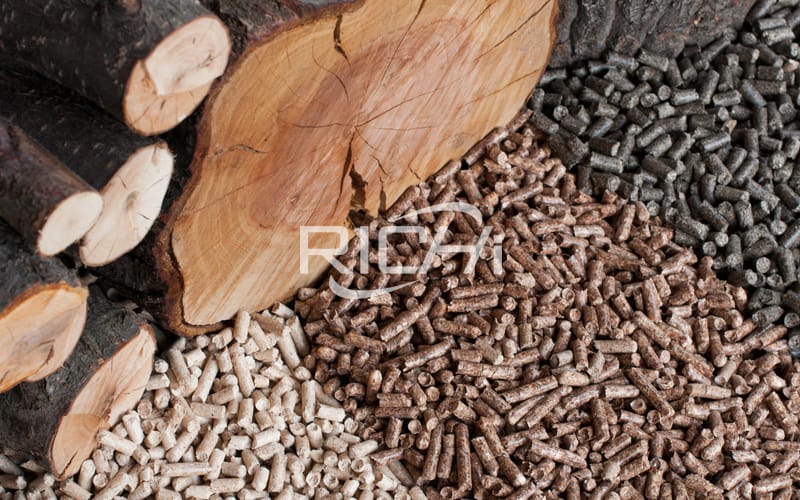 Materials Suitable For Making Biomass Pellets By Biomass Energy Sawdust Pellet Machine:
Pineapple Peel
Grass Powder
Turfgrass Powder
Bamboo
Canola Straw
Chicken Litter
Fresh Grass(such as alfalfa,hemp,hops,miscanthus)
Soybean Stover
Maize Sraw
Moso bamboo
Paper Dust
Peanut Husk
Grain(such as maize)
Pine Sawdust
Rice Bran
Rice Husk
Cat Litter
Hay
Coffee husk/coffee grounds
Sunflower seed shell
Efb
Coconut shell,etc.
The above materials are included, but not limited to.
RICHI can offer customized 1-40 tph high quality ce biomass pellet mill line solutions and turnkey project plan for not only biomass pellets and feed pellets, but also fertilizer pellets. Welcome to consulting for more details of RICHI low investment high return biomass pellet line.
If you want to built one complete pellet production line in your country, pls send the inquiry to us. We will customized design according to your requirement.
Get The Quotation and Video.