Simple Structure
Flexible Process Layout
Easy Maintenance
Easy Installation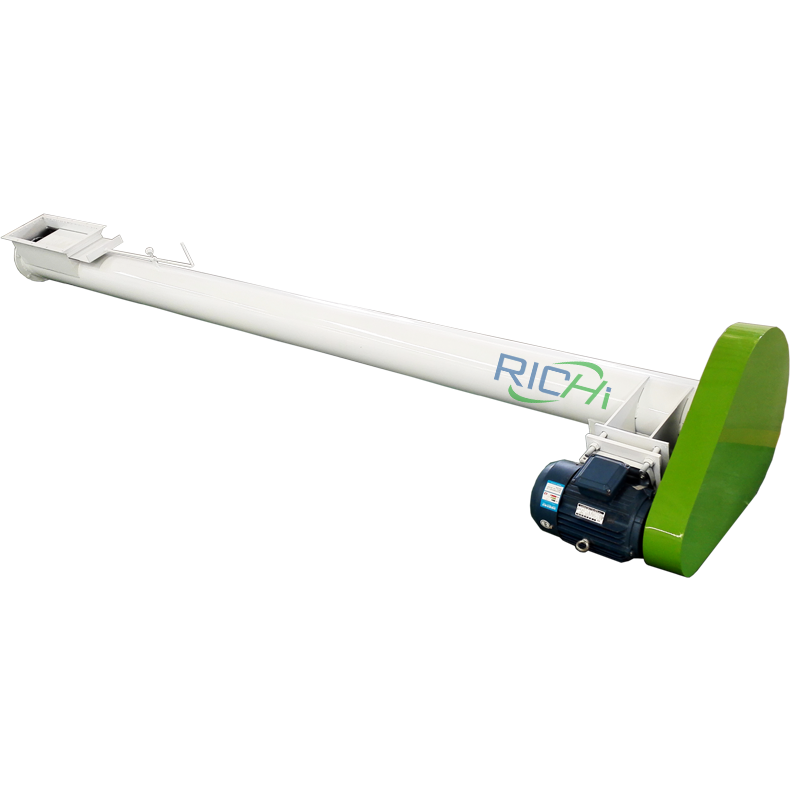 TSLL Series Screw Conveyor
The screw conveyor is a mechanical conveying device with a fixed device. It is suitable for the horizontal conveyance of granular or powdery materials such as grain, oil feed, etc., or inclined conveyance with an inclination angle <20 °. The conveying length is generally up to 40 meters.
Mode:
TSLL25
Capacity:
10-15M³/H
Main Power:
2.2KW
Applicable Working Conditions:Poultry feed pellet line,Livestock feed production line,Ruminant feed pellet line,Wood pellet plant,etc
Applicable scale:1-72TPH Feed Production Line,1-30T Biomass Pellet Line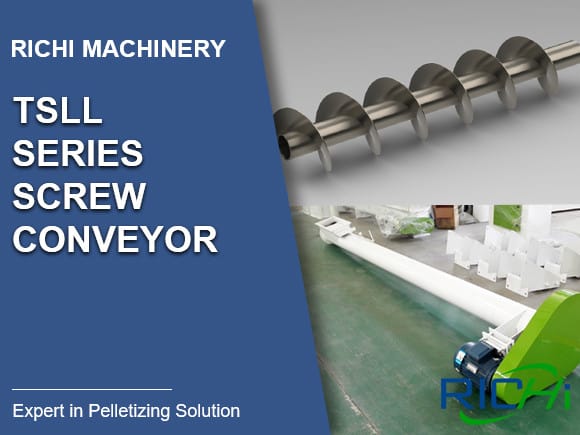 Technical Features
Long Service Life

Sturdy design, extend the service life and reduce maintenance costs.
Fully Sealed Design

It can prevent dust from escaping, thus ensuring the cleanliness of the surrounding environment of the equipment.
Minimal Residue

The optimized design minimizes corners and gaps, thereby effectively reducing product residues.
Customizable Structure

The modularity of components allows customers to easily customize the structure according to specific requirements.
Optional Materials

Powder-coated low-carbon steel version (standard version) and optional stainless steel version, different materials and surface finish differences can achieve a wider range of applications.
Smooth Conveying

Optional large-capacity feed port plus gradient pitch to ensure continuous unloading of the storage bin to prevent material congestion.
Product Display
In order to give full play to the greater efficiency of the production line and closely integrate with market demand, Richi has developed and designed complete sets of equipment production lines of various sizes.
→ Please contact us if you are interested
CONTACT US
You can enter your detailed information and needs in the following forms ,such as your name, phone NO, Email address, feed kind,raw materials, capacity and so on. Once received your message we will contact you as soon as possible.
Straw

Alfalfa

Hay

Wood Chip

Tire Fiber

Palm Husk

Tree Branch

Wood Logs
Leave Message
If you have any questions,please leave us a message.