The Sustainable Development of Richi Machinery
With the continuous progress of society, the requirements for the feed machinery manufacturing industry continue to increase, but while the machinery manufacturing industry manufactures various advanced machines for the entire society, it also generates a large amount of industrial waste liquid, exhaust gas, solid waste gas and other pollution. While making the traditional machinery manufacturing industry meet the social production requirements, it also needs to consider environmental pollution and other factors into the entire process. Therefore, to explore a new type of modern manufacturing industry, that is, the green machinery manufacturing mode that meets the requirements of environmental protection, such as energy saving, consumption reduction and less pollution, has been placed in front of us.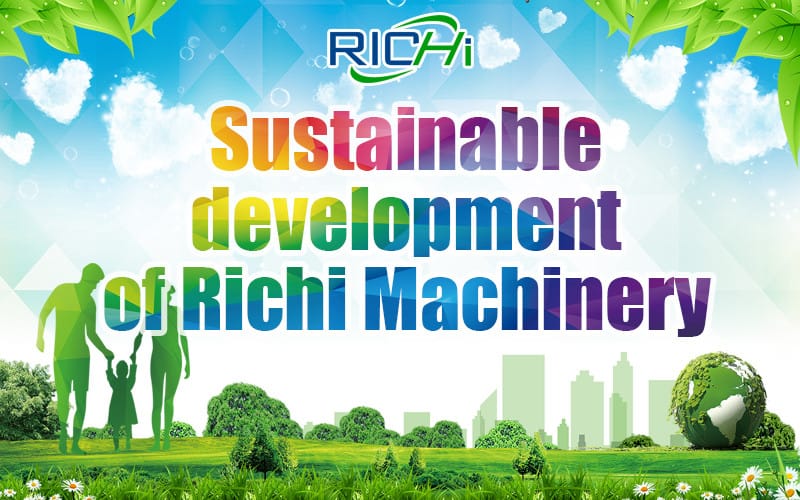 Although high temperature is normal in summer, the greenhouse effect caused by carbon dioxide emission is also an important reason why many temperate regions has recently become as hot as the tropics. Nevertheless, this is only one side of the global environmental problem.
In recent years, energy conservation, environmental protection and sustainable development have attracted considerable attention from all walks of life around the world. Faced with a series of environmental challenges such as air pollution, water waste and climate warming, sustainable manufacturing has become the new DNA of many manufacturing enterprises.
As the world's leading livestock and poultry feed, aquatic feed , biomass pellet equipment, storage equipment and complete system solution provider, Richi Machinery has been committed to sustainable development, optimizing the use of materials, energy, water and land to promote energy conservation and environmental protection.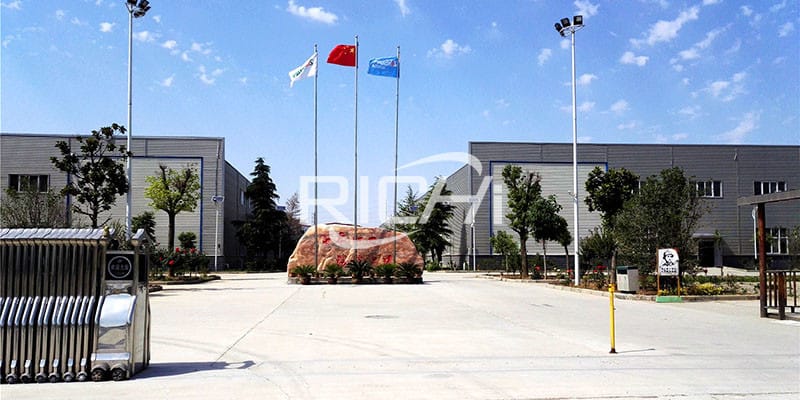 Let's check out the sustainable development of Richi Machinery:
1.Continuously improve its own "Manufacturing Footprint"
In Richi Machinery, we advocate responsible manufacturing, and will take environmental considerations throughout all aspects of production and manufacturing. In factories, we pay attention to energy saving and emission reduction, water saving and waste reduction, to minimize the impact on the environment. As a highly responsible equipment manufacturer, several parts of Richi Machinery's manufacturing are energy-intensive. However, we are still trying to find innovative energy solutions to reduce costs and environmental impact.
2.Water Saving
Water is the source of life. In terms of water resource protection, Richi Machinery not only recognizes that water shortage will have a profound effect on the economy, society and environment, but also has been actively taking measures to reduce its own water consumption in production and manufacturing process. In our plant, paint spraying process usually requires a large amount of water. Therefore, we have introduced sewage treatment equipment for recycling, which greatly reduces the demand for water.
3.Emission Reduction
The technical team of Richi Machinery uses technology in surface treatment of components, which not only improves the safety of the process, but also reduces the emission of harmful waste and air pollutants.
Professional R&D team helps customers to save energy and reduce emissions, and build "green" projects for global customers.
Richi Machinery has been committed to promoting sustainable development and protecting the world environment. On the one hand, by constantly improving our own "Manufacturing Footprint" to reduce the impact on the environment. On the other hand, through technological innovation and the provision of sustainable equipment and solutions, to help customers achieve sustainable development goals. All over the world, we can see the achievements of Richi Machinery in helping customers achieve energy saving and emission reduction.
Efficient product innovation promotes the energy-saving needs of every project. With the appearance of Richi's new generation of pellet mill and hammer mill,our stable, reliable, efficient and energy-saving products will not only bring new experience to many customers, but also make more steady progress in helping to build green energy-saving projects.
If you want to built one complete pellet production line in your country, pls send the inquiry to us. We will customized design according to your requirement.
Get The Quotation and Video.