Germany CE automatic complete 2-2.5 Ton per hour best solution biomass wood sawdust pelletizing plant project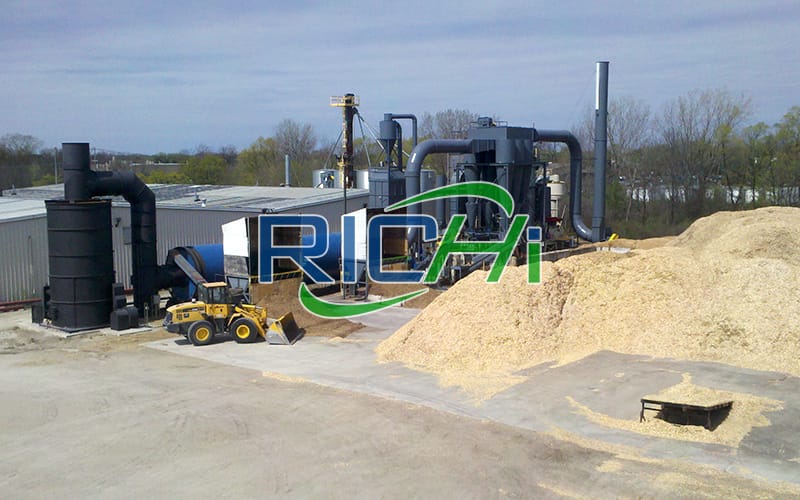 The global development of the world's biomass pellet fuel industry is not balanced. At present, the main producing areas are concentrated in the European Union and North American countries. Among them, the countries with the largest biomass pellet fuel production are the United States, Canada, Germany and Sweden. With the rapid growth in demand for biomass pellet fuel, as one of the countries with the largest export volume of biomass wood pellets, Germany's biomass pellets are not only sold to other countries, but also mainly used in the domestic heating and power generation fields. The biomass in Germany mainly comes from forestry and agriculture, as well as garbage. The main purpose is heating, and heating is provided by solid biomass, that is, heating with biomass pellets. Wood has a very large share in the German heating system. They are not simply thrown directly into the stove, but processed into pellet fuel that can be fully burned.
Germany is the birthplace of biomass pellet machines, and it is also the place where the most advanced biomass pellet machines are produced. However, on the basis of the same technology and quality, price and service have become the reason why German customers choose Richi Machinery for this wood pellet production project.
Raw materials: softwood (90%) and hardwood (10%)
Final products: Wood pellets
Total power:426.18 KW
Wood pellet plant cost:around 250,000USD
Wood pellet Production process: Crushing → Mixing → Pelletizing → Cooling → Elevating → Packing
1.Main Equipments in the 2-2.5 ton per hour customized biomass wood pellet line project:
2.Highligts of Germany 2-2.5TPH CE Certificated Professional Design Wood Pellet Manufacturing Plant Project:
The remarkable feature of this latest technology high quality wood pellet plant 2-2.5 ton capacity is that it adopts material mixing process, which realizes the stability of raw material entering pelletizing chamber and guarantees the continuous and stable running of equipments. Compared to those wood pelletizing equipments made in USA or Germany, our wood pelletizing machines can endure a high material moisture content of 13-15%, so that customer can greatly lower the energy input in drying process, thus decreasing production cost.
Besides, the electric circuit of this wood pellet plant strictly obeyed Germany electric standard. The 2-2.5t/h high return wood pellet making plant was also equipped with emergency stop system and independent power switch for every single piece of equipment to assure operating safety.