large Output
Easy Maintenance
Low Noise
High Efficiency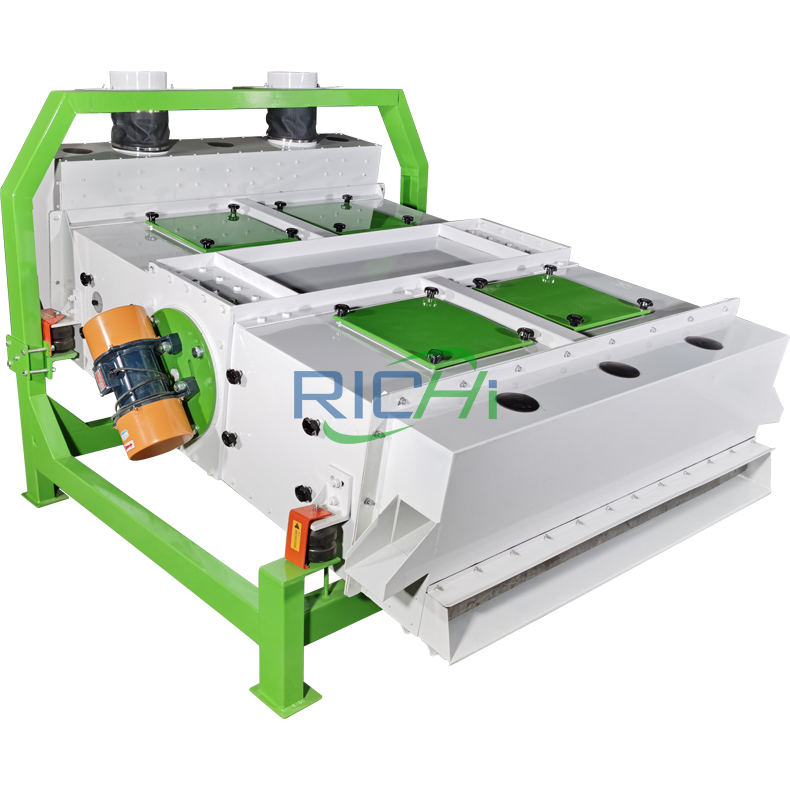 Vibrating Screen Classifier
Rotary classification sieve is to use the vibrating screen surface to classify the mixture of different pellet size . It is mainly used for the screening and grading of feed mill powder and final granulated feed. It can also be used for the initial clearing of raw and auxiliary materials in feed mill and the classification of intermediate products after secondary crushing.
Mode:
SFJH80*2c
Capacity:
3-6T/H
Main Power:
1.5kw
Applicable Working Conditions:Poultry Feed Pellet Line, Livestock Feed Pellet Line, Ruminant Feed Pellet Line, Wood Pellet Line, Grass Pellet Line, Straw Pellet Line,etc.
Applicable scale:1-72TPH Feed Production Line,1-30T Biomass Pellet Line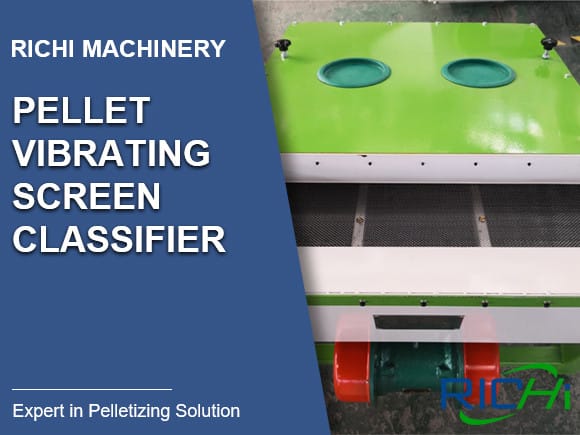 Technical Features
Wide Application

Can be used in many industries such as feed, food, food, chemical, sugar, mining, paper making, etc .
Stable Operation

The drive of the screen body adopts the vibration motor scale vibration mode, the vibration force and the vibration direction can be adjusted as needed.
Personalized Configuration

Customers can configure 2 or 3 layers of screens according to their needs, for different materials to be classified or screened.
Long Service Life

The tail support adopts imported elastic support mechanism, safe and reliable, and long service life.
Easy Screen Change

The screen change structure can easily change the screen by one person, and save the cost of the screen frame.
Flexible Application

The screen body can be suspended and supported on the floor, which is easy to install.
Product Display
In the feed and biomass pellet machinery industry, Richi takes granulators, mixers, and pulverizers as its core R & D equipment. On this basis, we have developed multiple series and multiple types of equipment, which can meet the production needs of customers.
→ Please contact us if you are interested
CONTACT US
You can enter your detailed information and needs in the following forms ,such as your name, phone NO, Email address, feed kind,raw materials, capacity and so on. Once received your message we will contact you as soon as possible.
Corn

Soybean

Wheat

Soybean Meal

Maize Protein Meal

Cottonseed Cake

Rice Husk

Straw
Leave Message
If you have any questions,please leave us a message.