Wide Application
Various Fuel Options
Good Effect
Strong Adjustability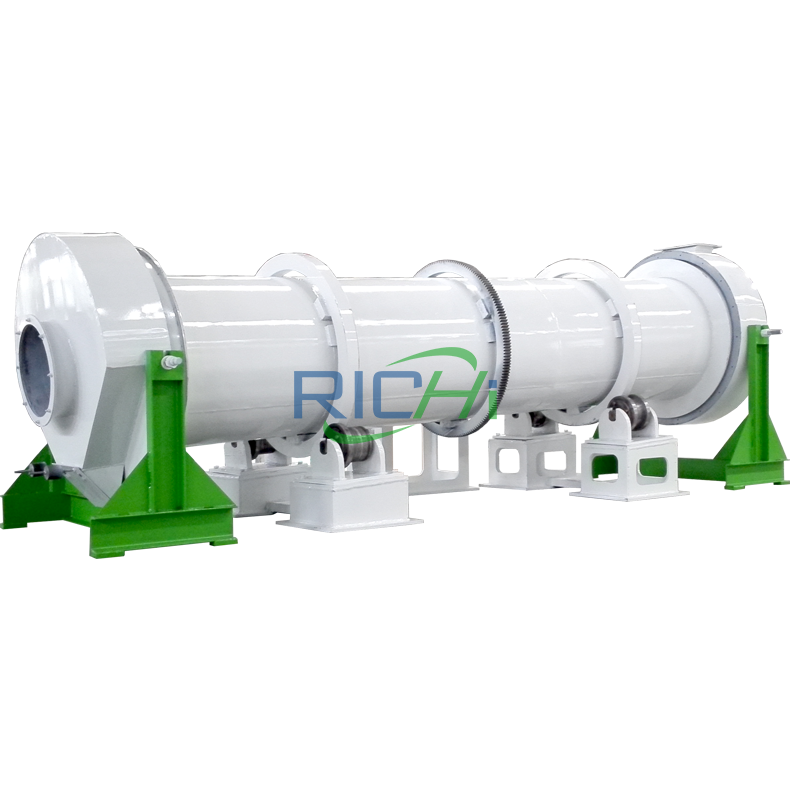 Roller Drying Machine
The roller dryer series products are mainly composed of barrel device, front and rear supporting roller device, feeding and discharging device, etc. It is a type of industrial dryer employed to reduce or minimize the liquid moisture content of the material.
Mode:

Capacity:

Main Power:

Applicable Working Conditions:Forestry Waste Pellet Line,Waste Organic Matter Pellet Line,Agricultural Waste Pellet Line,Wood Pellet Line,Grass Pellet Line, Straw Pellet Line,Palm Shell Pellet Line
Applicable scale:1-30T Biomass Pellet Line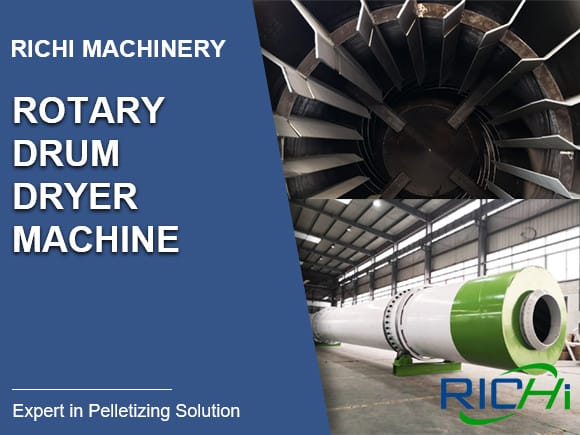 Technical Features
Wide Application

Applicable to low-temperature continuous drying material in large quantity, such as sawdust , wood chips ,grass ,dregs and etc.
Various Fuel Options

Coal(hot-blast stove),Bark&wood pellets&wood chips&wood waste(biomass boiler), natural gas(natural gas boiler), oil(oil firing boiler),etc.
Good Effect

The rotation of the drum makes the material turn evenly without dead angle, and the drying effect is excellent.
Strong Adjustability

According to the different processes, the types and properties of the materials are different, and the drying time of the materials can be adjusted at any time.
Flexible Application

The inside of the tumble dryer is easy to clean and can be changed at any time.
Less Investment

Due to the unique compact structure, the equipment volume is smaller, the layout in the workshop is easier, and the equipment investment is greatly reduced.
Product Display
Using cheap and readily available agricultural and forestry wastes, wastes, and organic wastes as raw materials, the green and environmentally friendly processing technology produces good quality biomass particles and provides raw materials for high-value-added green applications.
→ Please contact us if you are interested
Classics Around The World
Project Cases
CONTACT US
You can enter your detailed information and needs in the following forms ,such as your name, phone NO, Email address, feed kind,raw materials, capacity and so on. Once received your message we will contact you as soon as possible.
Straw

Alfalfa

Hay

Wood Chip

Tire Fiber

Palm Husk

Tree Branch

Wood Logs
Leave Message
If you have any questions,please leave us a message.