High Capacity
Low Consumption
Small Space Occupation
Easy Maintenance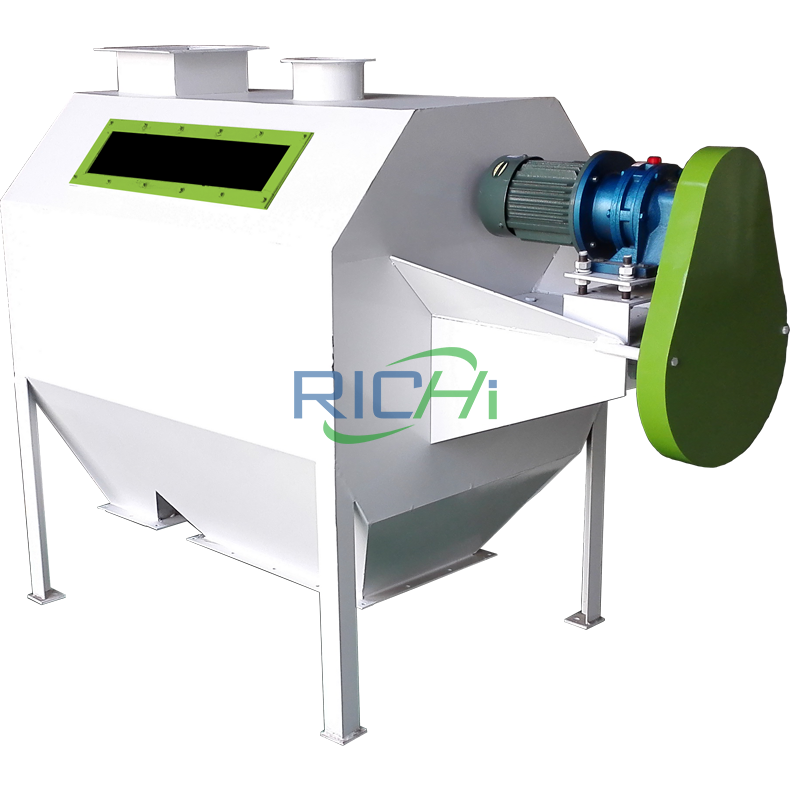 Drum Pellet Pre-Cleaner
Richi pellet cleaning sieve mainly consists of screen cylinder transmission mechanism, feeding device, dust removal device, screen surface cleaning mechanism and other parts. It is a kind of cleaning equipment that uses the rotating cylindrical sieve surface to screen itself. It is suitable for removing large and light impurities such as stones and ropes in grain.
Mode:
SCY
Capacity:
15-30T/H
Main Power:
0.75KW
Applicable Working Conditions:Poultry feed pellet line,Livestock feed production line,Ruminant feed pellet line,Wood pellet plant,etc
Applicable scale:1-72TPH Feed Production Line,0.5-20T/H Aquafeed Pellet Plant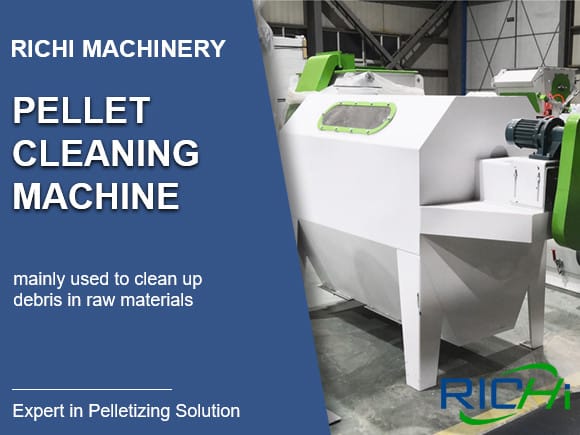 Technical Features
High Efficiency

The cleaning effect is good, and the rate of removing large impurities is greater than 98%.
Wide Applications

It is suitable for the cleaning section of granular raw materials in many industries such as feed, grain, oil and fat.
Flexible Adjustment

The inclination angle of the screen drum can be adjusted arbitrarily within the range of 4°-8° according to different materials to obtain better cleaning effect.
Easy Maintenance

The sieve can be disassembled and replaced easily, saving costs.
Stable Operation

Direct gear transmission with gear reducer, compact structure, stable operation and low failure rate.
Reasonable Design

The discharge section of the screen cylinder is provided with a spiral, which is helpful for the discharge of large impurities and can prevent the material from flowing out with the large impurities.
Product Display
From crushing equipment, mixing and pellet processing, to large-scale poultry, livestock, aquatic, premix and other feed industry production line projects, Richi's professional technology covers the entire process chain of feed processing.
→ Please contact us if you are interested
CONTACT US
You can enter your detailed information and needs in the following forms ,such as your name, phone NO, Email address, feed kind,raw materials, capacity and so on. Once received your message we will contact you as soon as possible.
Corn

Soybean

Wheat

Soybean Meal

Maize Protein Meal

Cottonseed Cake

Rice Husk

Straw
Leave Message
If you have any questions,please leave us a message.