Stable Performance
Low Noise
Good Buffer Performance
Long Service Life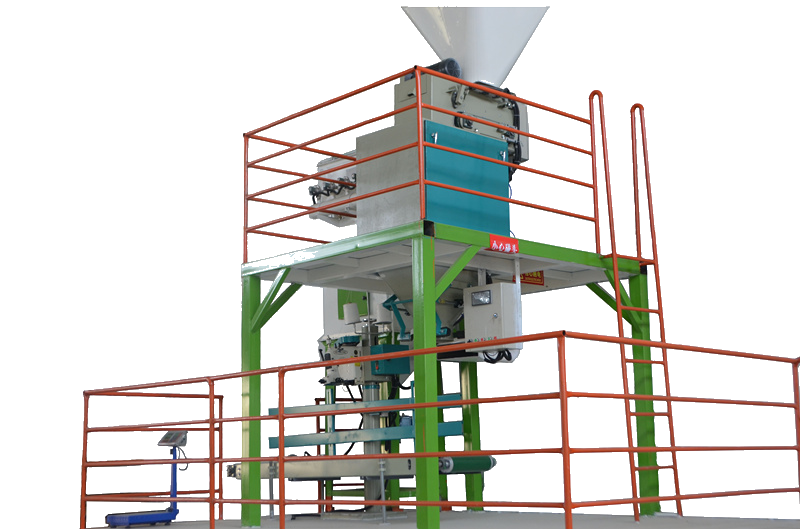 DCS Series Automatic Packing Scale
Richi Automatic Packing Scale is applied to pack the powder and pellet material into bags ,according to a certain speed and weight.Widely used in grain, feed, food, light structuring and chemical industry. Belt feeding scale is suitable for packing powder and pellet, while screw feeding scale is only applicable to packaging of powder.
Mode:
DCS
Capacity:
6-8 BAGS/MIN
Main Power:
3KW
Applicable Working Conditions:Poultry Feed Pellet Line, Livestock Feed Pellet Line, Ruminant Feed Pellet Line, Wood Pellet Line, Grass Pellet Line, Straw Pellet Line,etc.
Applicable scale:1-72TPH Feed Production Line,1-30T Biomass Pellet Line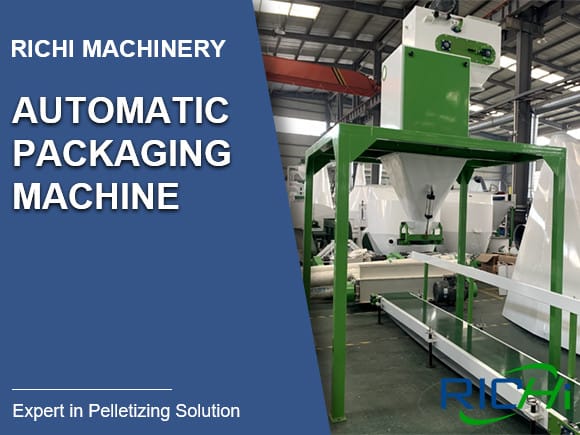 Technical Features
Unique Anti-Shock Device

To ensure measurement accuracy, fast packaging, stable operation under complex working conditions.
Easy Maintenance

External regulation of the machine, convenient to repair.
Longe Service Life

Original imported key parts, longer service life, stronger anti-interference ability.
Safe and Reliable

Automatic error correction, positive and negative difference alarm, and faults originate from diagnosis.
High Accuracy

The machine use steel frame structure, independent suspension weighing sensors, smooth operation, easy to operate and accurate weighing.
Sealing Structure

No residual structure of the sealed bag-clamping mechanism and door panel, and the residual-free powder-returning design of the bag-returning powder device to prevent material residues and dust.
Product Display
As a professional feed and biomass pellet solution provider, we can provide customers with good quality pellet processing equipment and provide detailed technical support.
→ Please contact us if you are interested
CONTACT US
You can enter your detailed information and needs in the following forms ,such as your name, phone NO, Email address, feed kind,raw materials, capacity and so on. Once received your message we will contact you as soon as possible.
Straw

Alfalfa

Hay

Wood Chip

Tire Fiber

Palm Husk

Tree Branch

Wood Logs
Leave Message
If you have any questions,please leave us a message.