High Crushing Efficiency
Frequency Motor
Work Smoothly
Safe and Reliable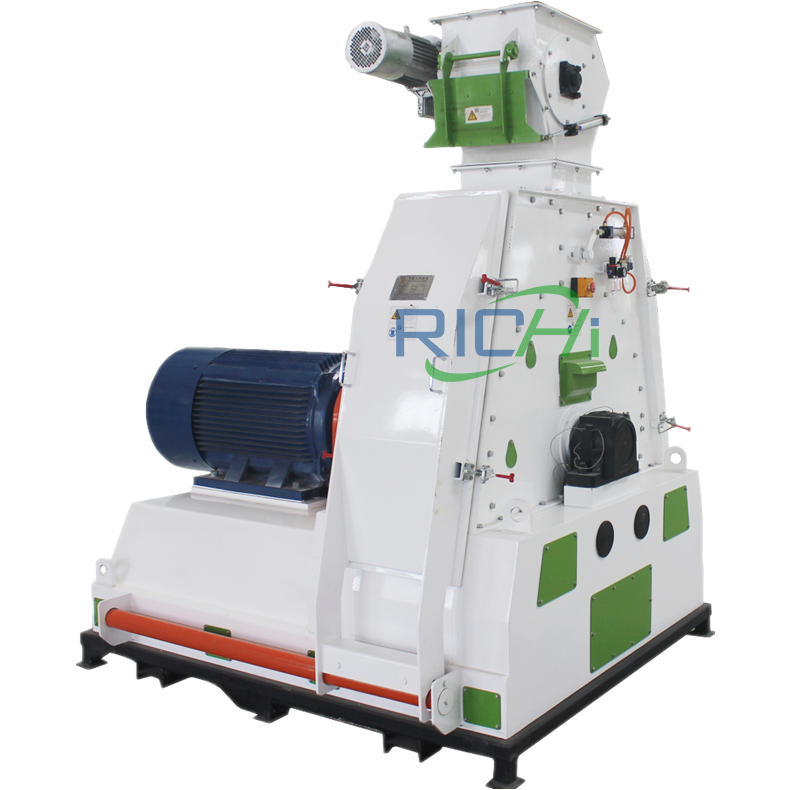 SFSP Animal Feed Grinding Machine
The animal feed grinding machine adopts hammer blade design, which can be used to crush common feed materials, such as corn, wheat or soybean, etc. Because of the high output, it is usually used for crushing operations in large farms or feed mills. It can be used alone, but it is generally installed in a feed pellet production line and used in conjunction with other feed processing machinery (feed mixer, feed pellet machine).
Mode:
SFSP66*80a
Capacity:
8-10TPH
Main Power:
90KW
The raw materials are fed from the top of the animal feed grinding machine. Under the action of high-speed rotary hammer and the friction of the sieve plate, the raw materials are gradually crushed, and under the action of centrifugal force, they pass through the sieve holes and are discharged from the outlet of the crushing machine base.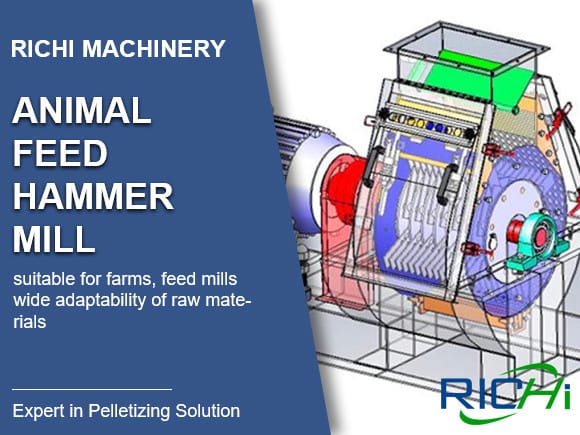 Technical Features
Rugged and Durable

Our equipment is processed with high-standard steel, and the thickness of the body is 20% higher than the same industry, which greatly improves the service life.
Hard and Wear-resistant Hammer

Made of high-standard 65mn steel, the hardness is increased after quenching. Tungsten carbide is used at both corners of the hammer head to improve wear resistance.
Precision Control

Pneumatic gate switch is used to strictly control the feeding time to ensure the stability of production.
Variable Frequency Motor

This feed crushing machine adopts two-level energy-efficient frequency conversion motor, the speed is faster, improve the grinding efficiency, shorten the grinding time.
Longer Service life

Rotor, passed the high-precision dynamic equilibrium experiment, works in slight vibration, thus has a long operating life.
Stable and Efficient

Our feed hammer mill use high-standard Siemens motors, which can fully guarantee the stability of the equipment.
Product Display
The quality and know how inherent in animal feed grinding machines are backed by over 25 years' experience in the pelletizing solution and other related industries around the world. The requirements for grinding a large number of special products have led to the development of feed grinder machine that can be adapted to almost any application, regardless of whether coarse or fine grinding is required, e.g. raw materials for the production of animal feed, fish feed, pet food, etc.
→ Please contact us if you are interested
Technical Parameters
| | | | | | | | | | |
| --- | --- | --- | --- | --- | --- | --- | --- | --- | --- |
| Model | SFSP56*40a | SFSP56*40b | SFSP66*60a | SFSP66*60b | SFSP66*80a | SFSP66*80b | SFSP66*100 | SFSP138*30E | SFSP138*40E |
| Power | 30kw | 37kw | 55kw | 75kw | 90kw | 110kw | 132kw | 110/132kw | 132/160kw |
| Capacity | 3-5T/H | 4-6T/H | 5-8T/H | 6-9T/H | 8-10T/H | 10-13T/H | 12-16T/H | 15-20T/H | 18-25T/H |
| Speed | 2980r/min | 2980r/min | 2980r/min | 2980r/min | 2980r/min | 2980r/min | 2980r/min | 1440r/min | 1440r/min |
CONTACT US
You can enter your detailed information and needs in the following forms ,such as your name, phone NO, Email address, feed kind,raw materials, capacity and so on. Once received your message we will contact you as soon as possible.
Corn

Soybean

Wheat

Soybean Meal

Maize Protein Meal

Cottonseed Cake

Rice Husk

Straw
Leave Message
If you have any questions,please leave us a message.