Compact Structure
Smooth Operation
Easy Maintenance
Easy Installation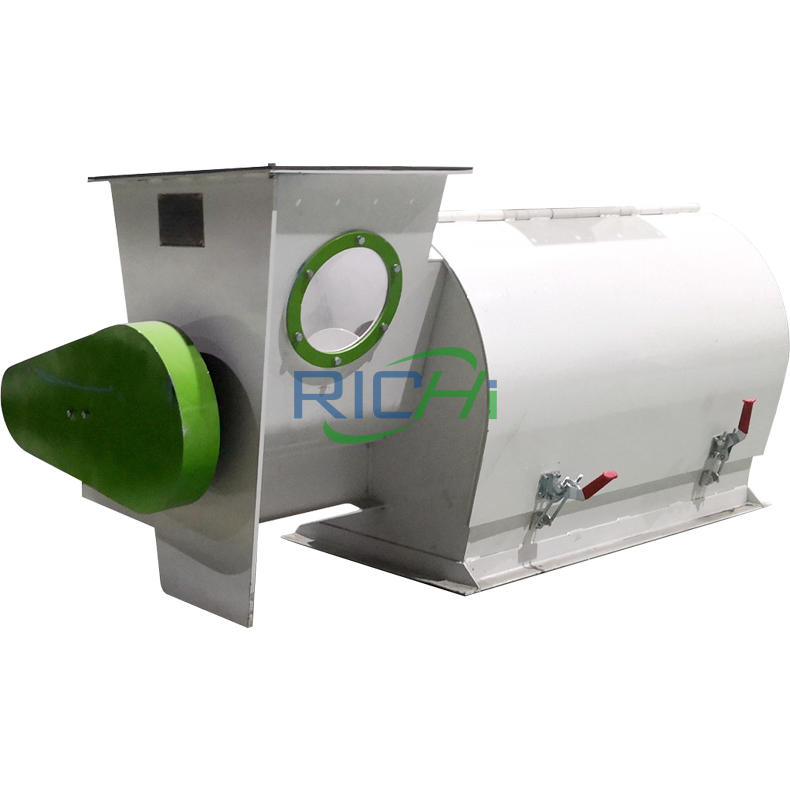 Drum Powder Pre-Cleaner
Powder cleaning sieve is a device used by the feed factory or other similar factories to clean the impurities such as stones, lumps, hemp rope, paper, etc. in the powder, to ensure the quality of the finished feed, and to protect the subsequent host and conveyor equipment to avoid As a result, malfunctions or damages occur.
Mode:
SCQZ
Capacity:
10-15T/H
Main Power:
5.5KW
Applicable Working Conditions:Poultry feed pellet line,Livestock feed production line,Ruminant feed pellet line,Wood pellet plant,etc
Applicable scale:1-72T/H Animal Feed Production Line,0.5-20T/H Aquafeed Pellet Plant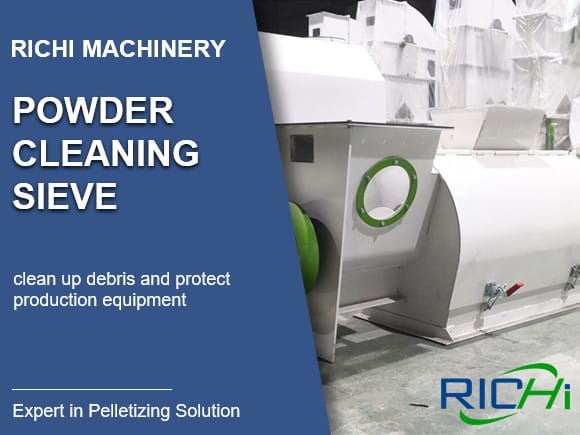 Technical Features
High Efficiency

Larger screen area, high yield, good cleaning effect, the impurity removal rate ≥99%.
Optional Screen

Suitable screen can be selected according to the material characteristics to achieve the best cleaning effect.
Forced Feeding

Screw forced feeding is adopted, and the traditional conical structure is changed to a straight structure in the internal screen.
Stable Operation

Belt transmission, low noise, smooth operation.
Seal Design

The use of a sealing device increases the service life of the bearing and prevents ash leakage.
Innovative Configuration

Equipped with flange sight hole and cleaning door, and used for operation, cleaning and maintenance.
Product Display
In order to give full play to the greater efficiency of the production line and closely integrate with market demand, Richi has developed and designed complete sets of equipment production lines of various sizes.
→ Please contact us if you are interested
CONTACT US
You can enter your detailed information and needs in the following forms ,such as your name, phone NO, Email address, feed kind,raw materials, capacity and so on. Once received your message we will contact you as soon as possible.
Corn

Soybean

Wheat

Soybean Meal

Maize Protein Meal

Cottonseed Cake

Rice Husk

Straw
Leave Message
If you have any questions,please leave us a message.