Compact Structure
Low Energy Cost
Easy Maintenance
High Efficiency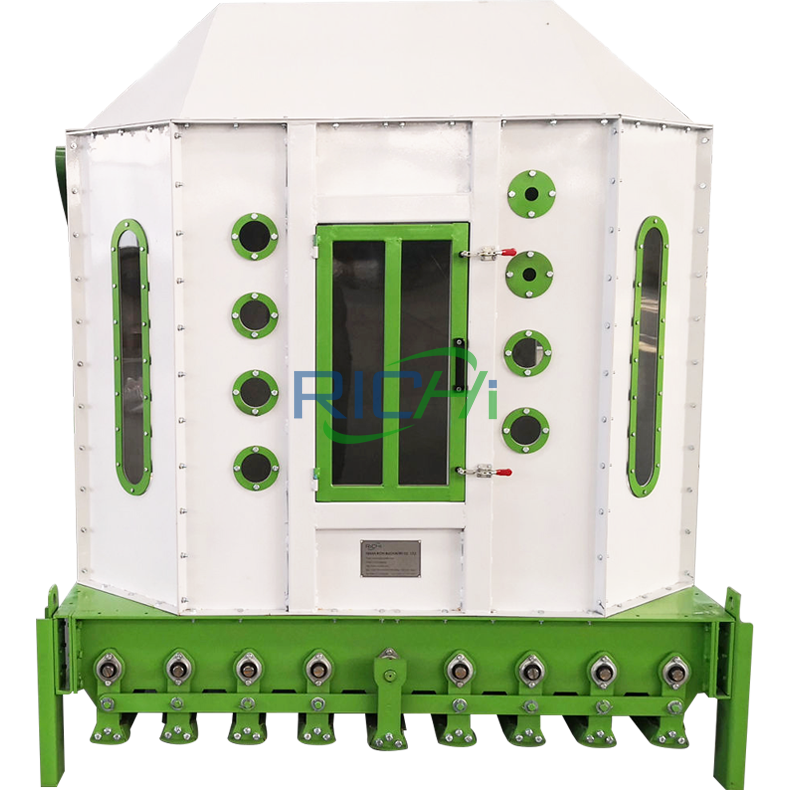 SKLN Series Counterflow Cooler
The cooling of pellets is an indispensable process in the granulation section. The counter-flow cooler series can cool the pellets with a temperature of 70 ℃ -90 ℃ from the pellet mill. to a temperature slightly higher than the room temperature of 3 ℃ -5 ℃, and can be reduced to safe moisture (≤12.5%), which is convenient for pellets transportation and storage.
Mode:
SKLN
Capacity:
3-5T/H
Main Power:
0.75KW
Applicable Working Conditions:Chicken Feed Pellet Line, Cattle Feed Pellet Line, Pig Feed Pellet Line, Sheep Feed Pellet Line,Wood Pellet Line,Grass Pellet Line,Straw Pellet Line,Palm Shell Pellet Line,etc.
Applicable scale:1-72TPH Feed Pelllet Plant,1-30T Biomass Pellet Plant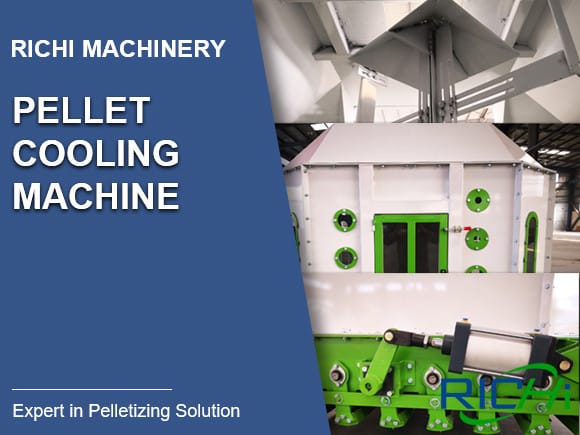 Technical Features
Uniform cooling

Widely applied in feed and biomass processing industry for cooling of all kinds of pellet materials.
Small Space Occupied

Vertical overall layout, compact structure, small space occupied.
Easy to Maintain

The equipment has access door in the front, the side and top cover have viewing windows for easy observation and inspection.
Long Service Life

Pressure reduced board at discharging, improve the work load, reduce distortion, extend the life of the part.
Stable Operation

Gear motor drives eccentric shaft as transmission, smooth and reliable, low noise,easy to install and maintain.
Unique Design

Octagonal cooling bin, eliminating death corner.
Product Display
Focusing on the pellet processing industry for more than 25 years, Richi Machinery has provided professional project guidance, equipment production, production line construction, management and operation and other product services to thousands of customers, and together they have proved the strength of China's pellet machinery brand.
→ Please contact us if you are interested
CONTACT US
You can enter your detailed information and needs in the following forms ,such as your name, phone NO, Email address, feed kind,raw materials, capacity and so on. Once received your message we will contact you as soon as possible.
Corn

Soybean

Wheat

Soybean Meal

Maize Protein Meal

Cottonseed Cake

Rice Husk

Straw
Leave Message
If you have any questions,please leave us a message.