Making peanut husk pellets by factory price peanut shell pellet machine
Factory price peanut shell pellet machine is popular in Kenya, Australia, UK and other countries. Recently, our peanut shell granulator is also very popular in China.
In early 2020, an Chinese customer made an enquiry for 2 ton per hour pellet mills for peanut hull.With plenty of peanut shell as raw materials and large demand for pellet fuel from the local boiler, the customer would like to produce the large pellet in diameter of 8mm and 12mm for sale. Based on the raw materials, plant, power, investment and other related aspects, we customized complete peanut hull pellet production line for this customer.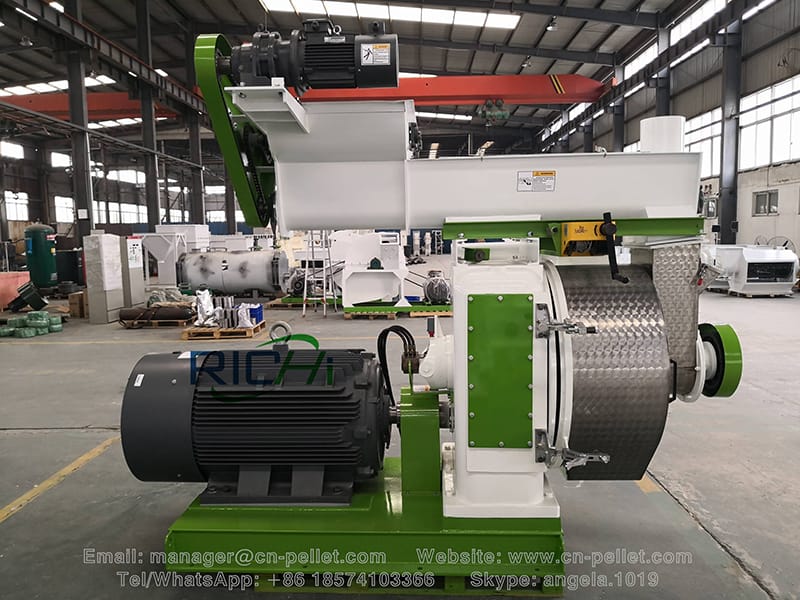 1.Biomass wood pellet machine for peanut shellet pellets
Peanut shell consists of plenty of cellulose and lignin, very suitable for making peanut shellet pellets. Due to the small size and the low moisture content, the peanut shell of this customer can enter the peanut shell pellet mill machine directly. If the raw material is not as small as the peanut shell, it should be crushed into small pieces then to pellet. At the same time, the moisture content of raw materials had better be kept within 15%.
2.Best selling ce complete peanut shell pellet production line for fuels energy plant production process
Peanut Husk
--> Conveyors
--> Silo (for storing enough raw materials to keep the continuous production )
--> peanut hull pellet making machine (for producing 8mm-12mm diameter pellets)
-->pellet cooling machine (for decreasing the temperature of the fresh pellet from the biomass peanut hull pellet mill machine equipment)
--> Packing machine (for packing the cooled peanut husk pellets into bags for sale)
Under theoretical conditions, the equipment for China professional peanut pellet line are crushing machine, drying machine, conveyor, silo, briquetting machine, cooling machine and packing machine. However, the raw material and actual condition are different in different areas, Richi Machienry set up good quality peanut hull pellet plant based on the actual condition of every customer.
Want to set up your own good quality peanut husk biomass wood pellet line? Contacts us please!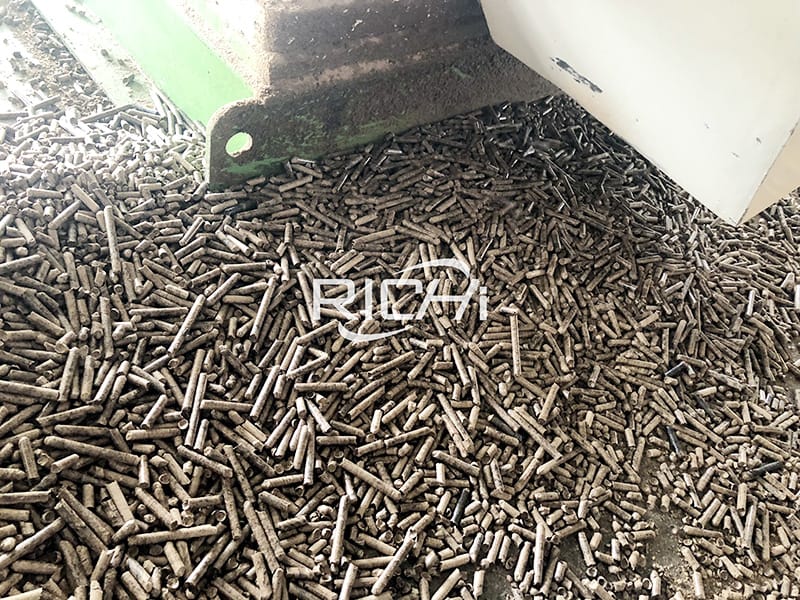 3.High quality biomass wood pellet mill for peanut hull
New design peanut husk wood pellet mill machine is the machine for producing the crushed biomass raw materials including plant straw, grain shells, peanut meal (shell), wood sawdust, wood shavings, bamboo powder, wood scraps, forest residues, domestic waste etc into biomass pellets. The hot selling good quality wood pellet mill peanut hull pellet machine manufactured by RICHI is featured with wide adaptability of materials, able to produce the pellet in diameter from 6mm to 12mm.
Technical Parameters:
Model:MZLH320,MZLH350,MZLH420,MZLH520,MZLH768,MZLH858
Output(kg/h):300-12000
Size (mm) :2200*900*1300 -3500*1600*2180
Weight (kg):2500-5500
Total Power (kw):37-280
Finished pellet (mm):6-12
With the increasing demand for green energy, and wide applicability, large capacity, long durability and improved after-sale service of peanut shell pellet processing equipment, the peanut shell pellet press manufactured by RICHI is popular around world, especially in Kenya, Australia, UK, India and other areas.
If you want to built one complete pellet production line in your country, pls send the inquiry to us. We will customized design according to your requirement.
Get The Quotation and Video.