Best Solution For Global Pig Feed Making Plant
In August 2018, China discovered the first case of African swine plague. At present, the situation is still very grim that most provinces have been invaded by African swine fever.
African swine fever is an acute, hemorrhagic and strong infectious disease caused by African swine fever virus. It has high infectivity, morbidity and mortality. Besides, the virus is stable at low temperature, inactivated at 56℃/70min and 60℃/20min.
In recent years, the news of suspected African swine fever virus detected in a feed sample has gotten about, which has sounded an alarm to pig feed mill factories all over the country.
Feed, as the source of all nutrients for animal growth, is closely related to African swine fever. An internationally renowned feed expert, pointed out that the virus may also be carried in pig feed raw materials, and can survive for a long time under conventional conditions. It can survive in soybean meal even for more than 30 days.
Relying on more than 25 years of experience in providing "formula + technology" service to pig feed mill plants, Richi Machinery is seeking for a method of completely killing "African swine fever" virus in feed from the aspect of "formula + technology".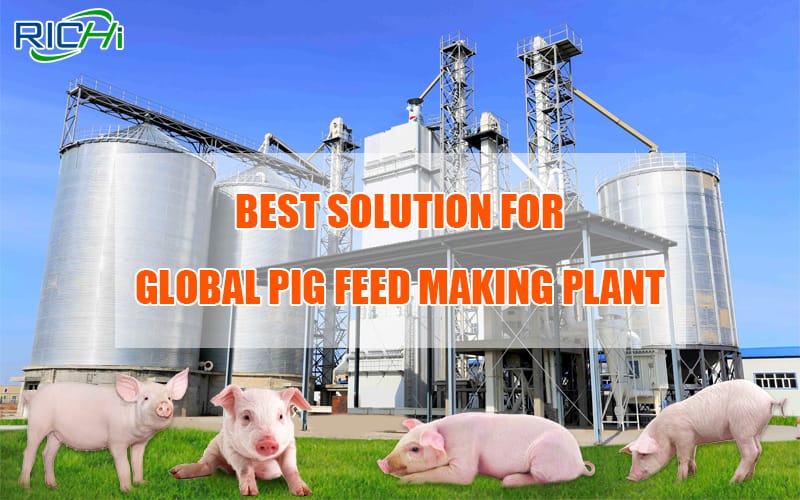 1. Formula prevention and control
(1) High-quality raw material
The supply chain of feed raw materials is very important. Therefore, we should avoid purchasing raw materials from small suppliers (such as retailers), purchasing raw materials dried in the open air and purchasing raw materials from serious epidemic areas, to prevent African swine fever virus from the source.
(2) Avoid using homologous products as feed materials
Data indicates that pig related products are more likely to carry African swine fever virus. The formula of RICHI is designed to ensure the biological safety of pig farms, stop using animal-derived proteins such as plasma and intestinal membrane proteins, attach importance to raw materials with high digestibility and low antigen protein, and maximize the input-output ratio of nutrition throughout the system.
(3)Use functional additives
Richi Machinery recommends the traditional Chinese herbal medicines, advanced technology, which can effectively improve pig immunity and enhance the resistance to African swine fever virus.
(4)Establish a perfect quality control system
Studies show that African swine fever virus can survive in different substances, including feed and raw materials. As the quality control department of feed factories, it is more important to strictly control the quality and eliminate African swine fever at the source. Purchasing raw materials must receive three processes: incoming inspection, production inspection and factory inspection. Use data to make advance control, intermediate control and afterwards control of products quality.
2. RICHI advanced pig feed pellet processing line technology
What we can achieve through the construction and upgrading of RICHI pig feed production line:
(1)Make pre-high temperature treatment of bulk materials to sterilize and mature them and ensure the safety of pig feed.
(2)Make bulk materials pre-matured for a long time (2-3 minutes) to help pig feed mill enterprises fundamentally solve the problem of feed carrying African swine fever virus, to achieve moderate gelatinization, and to control the moisture content required for secondary low-temperature granulating.
(3) It can achieve secondary low-temperature granulating, reduce hardening of whey powder and high-temperature loss of heat sensitive elements.
(4) Make materials well conditioned, greatly improving the palatability, digestibility and absorptivity.
(5)Release crushing fineness, reduce equipment abrasion and improve production efficiency.
(6)Low energy consumption, high output, and effectively match with the pig feed pellet production line to achieve real-time production.
3.Several large scale pig feed pellet making plant project from RICHI
(1)20T/H big project fully automatic pig feed plant in China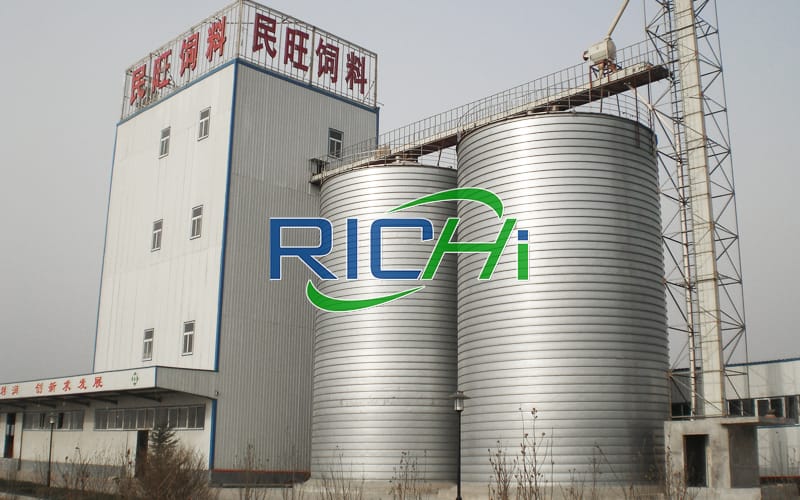 (2)25T/H large scale pig feed pellet processing line plant for sale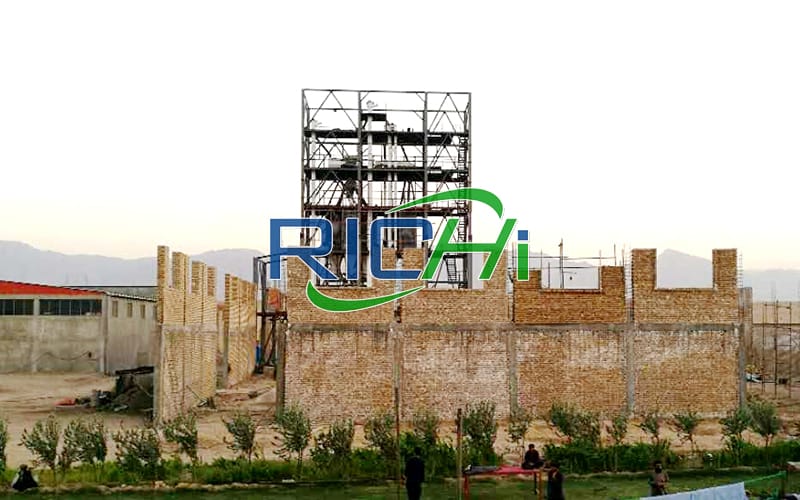 (3)30T/H Big capacity pig feed mill project in China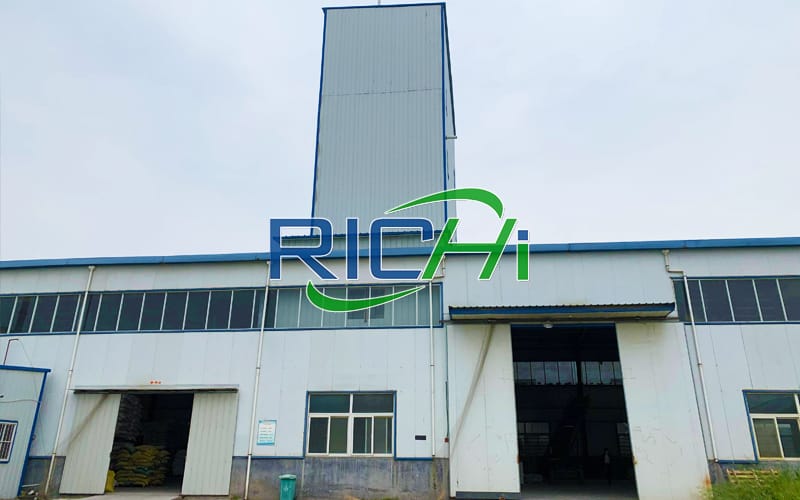 (4)50T/H big project pig feed pellet production line in China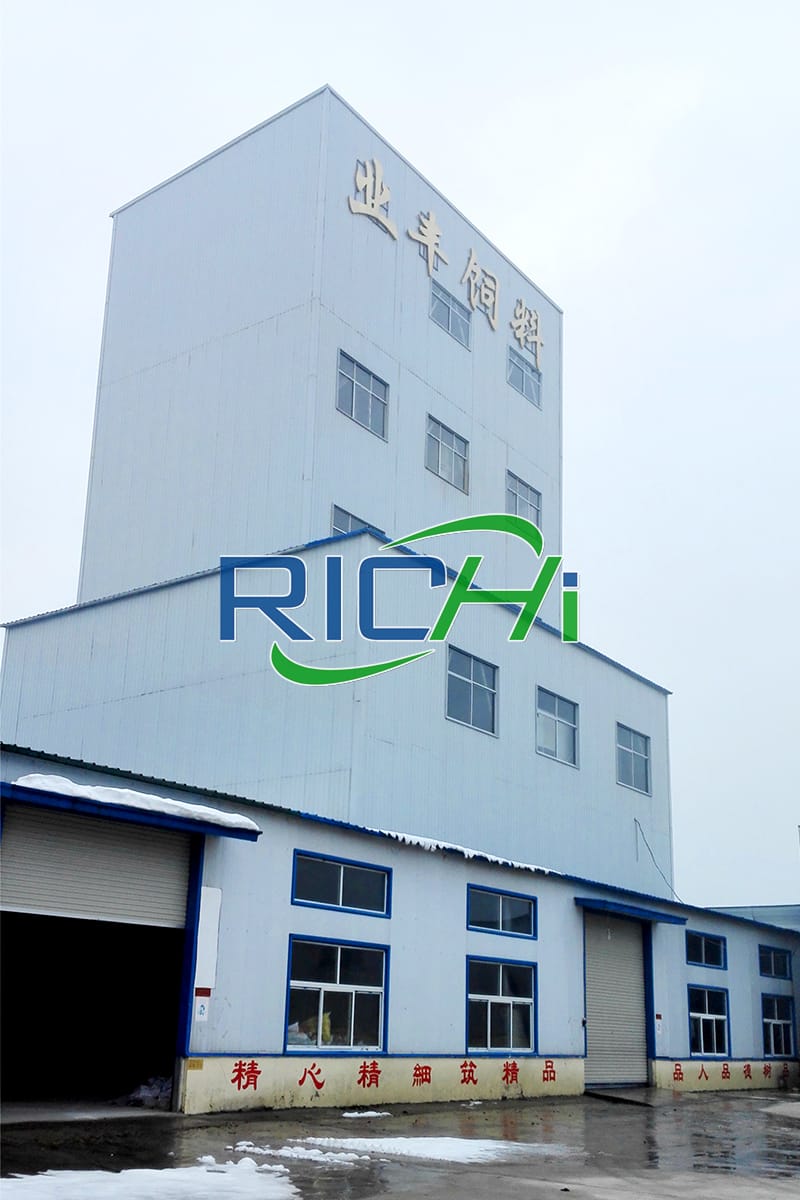 (5)60T/H large capactity turnkey project pig feed factory in China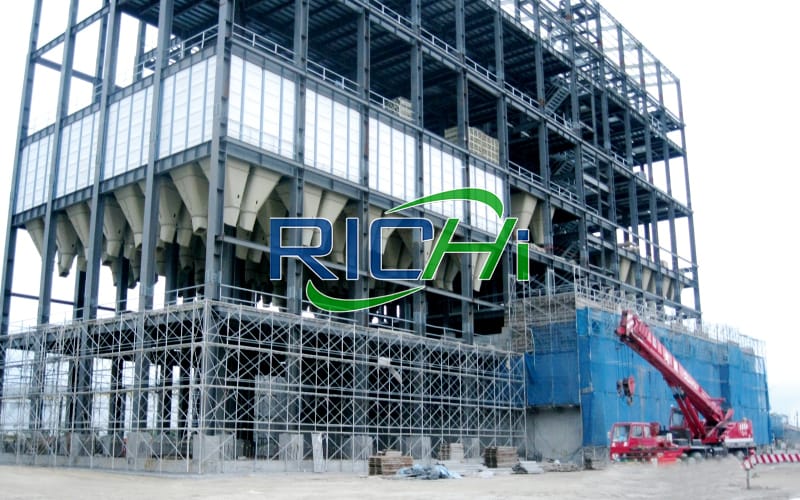 If you want to built one complete pellet production line in your country, pls send the inquiry to us. We will customized design according to your requirement.
Get The Quotation and Video.