How to make alfalfa grass pellets for cattle cow feed in South Africa?
1.Supply and demand status of South Africa's animal cattle poultry feed industry
As of 2021, the South African animal feed industry has existed for about 89 years. The industry was formed after the severe drought and depression that occurred in South Africa in the 1930s. With the increase in global animal feed demand, the production of animal feed in South Africa has also increased significantly. The South African animal feed industry produces various feeds for different sectors, including poultry, dairy cows, beef cattle, sheep and pigs. The quality standards of top animal feed manufacturers in the South African animal feed market are very high and have reached international standards. To a certain extent, the South African market can fully obtain raw materials for animal feed production, especially corn, which is the main production ingredient required by many animal feed manufacturers in South Africa.
The South African animal feed industry attaches great importance to agricultural research and development and emphasizes close integration with South Africa's leading animal feed manufacturers and the animal feed market. South Africa's top animal feed company develops high-quality animal feed to ensure reproduction effects, formulates a variety of vaccines to prevent diseases, and imports high-quality animals.
It is estimated that by 2022, animal feed consumption in South Africa will increase by an average of 2.54% per year to 14.63 million tons. At the same time, it is expected that the total use of protein in the animal feed market in South Africa will increase from 1.98 million tons in 2017 to 2.806 million tons in 2022, with an average annual growth rate of 4.63%. Among them, the self-sufficiency rate of protein supply for South African animal feed manufacturers is expected to increase from 60% in 2017 to 79% in 2022.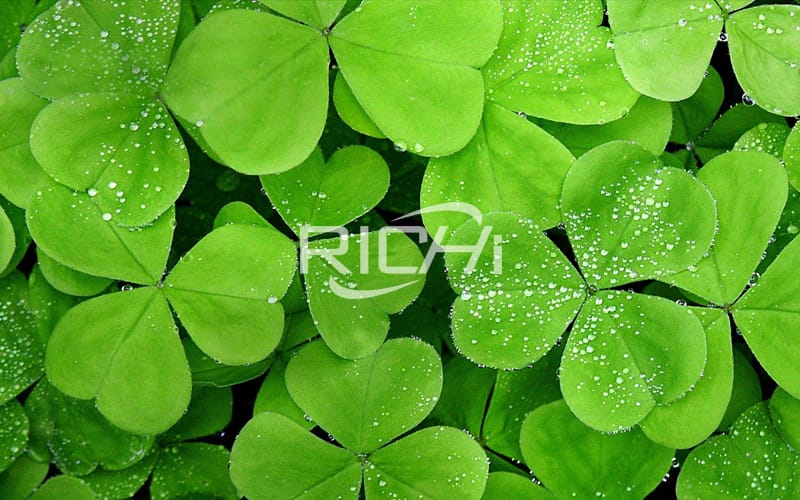 2. Advantages of alfalfa grass
(1) Alfalfa is an economic crop with the highest protein production efficiency and higher benefits
The protein content of alfalfa hay is as high as 22%, which is the main source of protein feed for livestock. On the same land, the crude protein produced by planting alfalfa is 2-4 times that of planting corn and wheat. The annual protein yield per mu can reach more than 100 kg. Alfalfa grows for many years, invests in one year and produces output for many years. Alfalfa hay reaches 1800-2000 yuan per ton. According to calculations, planting alfalfa yields about 800 kilograms of hay per mu, and the benefit per mu can be stabilized at 300-500 yuan(Take the Chinese market as an example).
(2) Alfalfa is of great significance to promote ecological environment construction
Alfalfa has multiple functions such as fertility, improvement of degraded grassland in our farm, restoration of vegetation, prevention of soil erosion, and improvement of the ecological environment. Alfalfa can fix nitrogen through rhizobia, increase soil fertility, realize rational use of land, replace chemical fertilizers, improve fertilizer utilization, significantly increase soil organic matter content, and improve soil structure. It will promote the conversion of farmland to grassland and the construction of ecological environment, promote the virtuous cycle of grain, livestock and grass, and accelerate the construction of agricultural ecology.
3.Fresh alfalfa or alfalfa pellets?
Fresh alfalfa has mass water, which make cattle digest and excrete quickly. With the practical needs, people always use the alfalfa hay or alfalfa pellets as their cattle, goats, horse or other kinds of animal's feed. Which one is better for animal feeding?
Even the alfalfa hay and alfalfa pellets have same nutritional value, but there are differences between them on the function. As the high quality coarse fodder, alfalfa hay has been accepted in so many ranches. During the process of feeding, alfalfa hay usually accumulate, some residual alfalfa is very common in the basin, which result in so much waste. In addition to, animals don't like to eat the alfalfa hay when so much alfalfa meal into their nose. Conversely, the alfalfa pellets can best avoid these problems.
What the advantages and disadvantages of alfa pellets? How to make alfalfa pellets? How to choose proper alfalfa pellet machine? As a CE ISO approved alfalfa pellet machine manufacturer, RICHI lists all details for your convenience, find your answers below!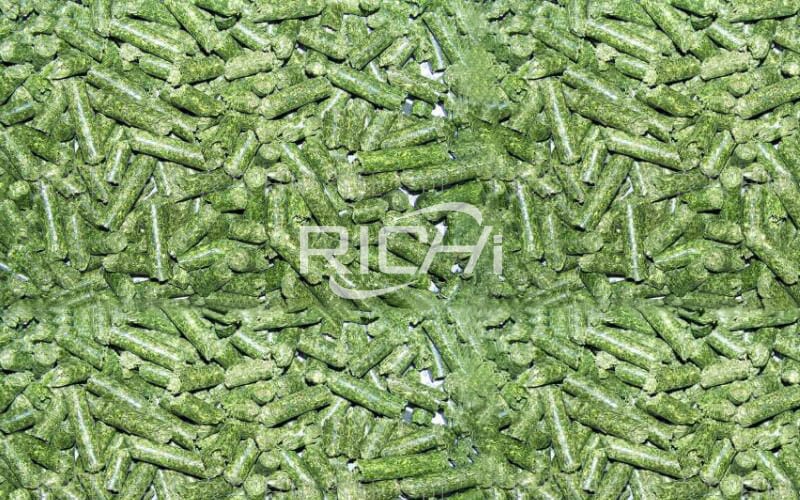 4.Introduction of alfalfa pellets
(1)Advantages
①Easy to store and transport. Alfalfa pellets have small size and light weigh, and low water absorbency.
②Avoid the cattle dietary choosiness, and reduce food waste.
③Have good palatability and increase feed intake.
(2)Disadvantages
①As we all know, alfalfa has high nutrition, if cattle take too much, after the sun exposure, they will have a higher levels of skin inflammation.
②Caused flatulence, especially for the cud chewer like cow or sheep.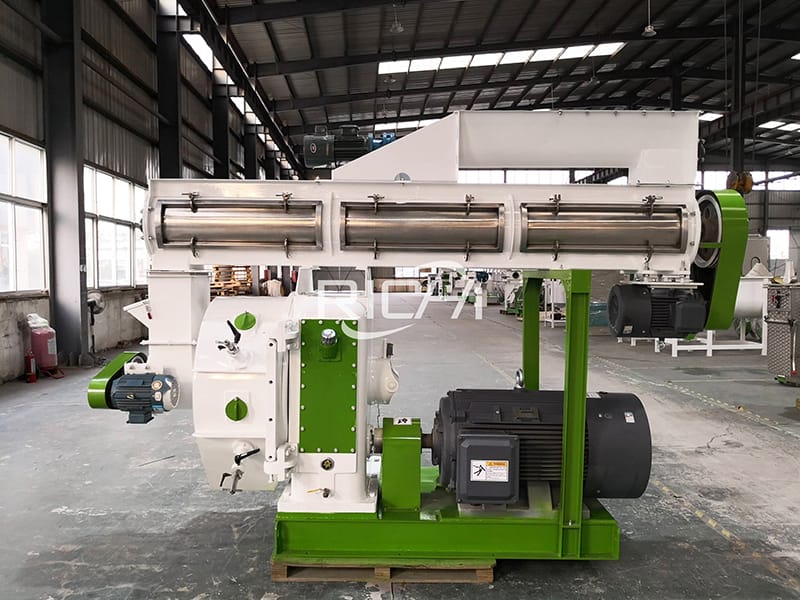 How to make alfalfa pellets? Alfalfa lucerne pellet making machine for making cattle cow feed or complete cattle feed alfalfa pellet production plant can help you make dehydrated alfalfa hay into pellets easily.
(1)Get your alfalfa forage pellet mill machine or alfalfa cattle cow feed pelletizing plant ready. If just for own use at home, a small hay alfalfa lucerne grass pelletizer machine is enough. For a cattle cow feed pellet processing plant, you can take a large scale cattle sheep feed pellet production machine and related equipment.
(2)Prepare an alfalfa grass dryer. As we all know, the wetter or dryer material will affect the final quality of biomass pellets, so you need a dryer to get the suitable moisture, which is always about 15%.
(3)Grinding alfalfa to get appropriate size for the good quality alfalfa pelleting machine.
(4)Put the alfalfa to the feeder of the alfalfa hay pellet machine granulator.
6.Alfalfa and cattle cow feed formula
It is a product obtained by drying alfalfa through a granulation process. This form is conducive to storage and transportation. It is usually fed to ruminants such as cattle and sheep, and the most important thing is the consumption of dairy cows. Alfalfa pellets have higher protein, which can reduce the amount of concentrated feed to a certain extent.
Note:adding to pig feed is not necessarily appropriate, and pigs may not be able to digest this silage. It may be beneficial to add a small amount appropriately, just like humans eat whole grains, but you can't add a lot.
The ratio of adding to cattle feed is generally 40%, which can increase income.
If you want to built one complete pellet production line in your country, pls send the inquiry to us. We will customized design according to your requirement.
Get The Quotation and Video.