Find reliable and professional biomass wood pellet machine suppliers from China
For people who are looking for good performance biomass wood pellet machine, what they concern most is to find a reliable and professional biomass wood pellet mill manufacturer. They believe that trustable China wood pellet machine makers can offer them good quality product and service. Then how to find trustable manufacturers?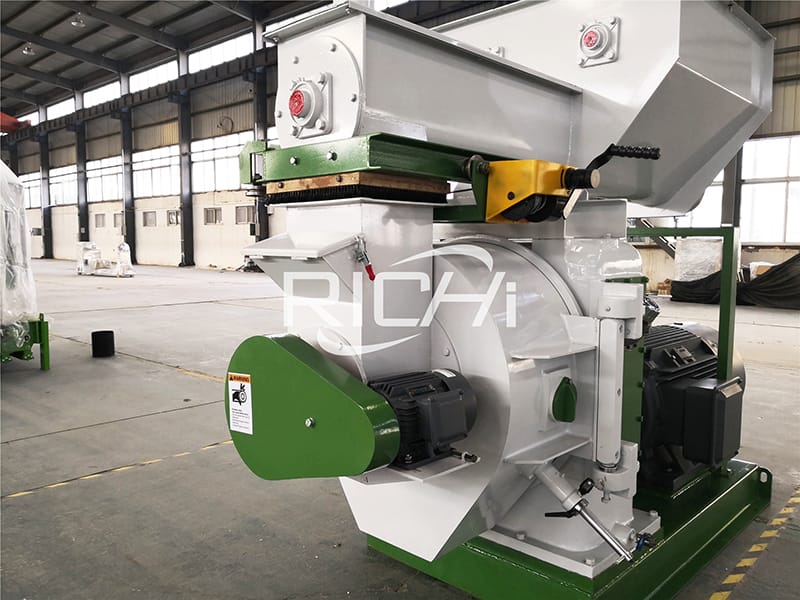 There are countless suppliers of biomass pelletizer machines in the world, but not all of them are manufacturers. Those trading companies instead of manufacturers do offer biomass wood fuel pelletizing machines, but they cannot give you the price lower than manufacturers can give, since they also want to make profit! As a result, they add profit to the factory price. And it's you who pay for their profit!
Besides, trading companies cannot give you timely reply regarding your problems. The reason is that they are not so familiar with the biomass sawdust pellet machinery, and they have to ask the manufacturers to get an answer. As a result, your problem cannot be solved in time, which will ultimately delay your wood pellet line production.
When you search on line, you may find some seemingly inexpensive bio fuel pellet machine"manufacturers" in India, but as a matter of fact, most of their machines are exported from China! You can find their machines look the same as those made in China! Now that there are high quality professional design biomass wood pellet machine for globle market from China manufacturers, why do you still buy the expensive ones from India?
Usually, professional biomass wood pellet mill manufacturers have the following features:
(1)Have their own factories. The factory is where the biomass pellet mill for wood pellet making are made. To make high quality machines, they must have advanced processing equipments.
(2)Professional engineers are also important, since they determine the technical improvement of high efficiency good sawdust pellet mill.
(3)Also, experienced workers are also significant. They are the direct participants of wood pellet machine manufacturing.
(4)Manufacturers can offer you spare parts all the time. The main parts are also wearing parts, so they shall be replaced after being used for some time. If you buy from China wood pellet machine makers, you can get spare parts easily.
(5)Good manufacturers also have excellent service. We know that you want to buy easy operate ce wood pellet machine from China factory manufacturers directly with low price but also want good service. And in fact some manufacturers in China like Richi Machinery also have excellent service team to solve all your problems timely.
Richi Machinery – professional wood pellet machinery manufacturer in China
RICHI has been in the briquetting machine manufacturing field for years with rich experience and have won great reputation all over the world. We have our own factories and independent production line for high performance 300kg/h-4.5 ton per hour wood pellet machine. We have experienced engineers to develop new pelleting technologies and keep improving our machines. We also have whole-hearted service team to offer you overall presales service and trouble-shooting.
You do not need to worry about the machine quality, since our countless customers can prove the machine performance and durability. Whenever you need spare parts, we have them in stock. Whatever problem you meet, we can give you right solution. You will feel at ease using our China professional factory offered high quality wood pellet machine.
So, if you are still looking for China Supplier Offer biomass pellet machine,why not choose RICHI?
If you want to built one complete pellet production line in your country, pls send the inquiry to us. We will customized design according to your requirement.
Get The Quotation and Video.