CE best price 1-40tph complete biomass coffee husk pellet production line for sale(how to make coffee husk pellet)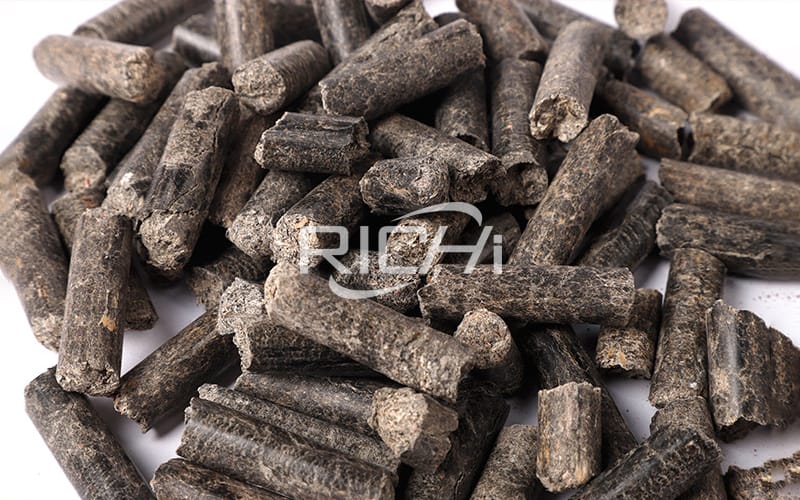 1.Introduction of coffee husk/skin/pulp/shell pellet
Everyone knows that the biomass pellet equipment can process sawdust, tree branches, rice husks, peanut shells, wood shavings, bamboo shavings, bamboo dust, peanut hulls, sunflower husks, furfural residue, wine residue, bagasse, corn cobs, coconut shells, coffee husks, etc. Today we are talking about a very special kind of biomass pellets-coffee shell pellets.
The coffee industry plays a major role in the global economy, and its impact on the environment is also crucial. Every year, more than 2 billion tons of coffee by-products are produced globally; traditional concepts believe that these by-products: coffee grounds and coffee husks will not exist. There are too many practical values ​​and applications, and coffee surplus and substances can be processed and reused. For example: coffee pulp can be used as feed, but the amount added must be controlled, otherwise it will have adverse effects on livestock; coffee pulp can also be used as fertilizer, fresh pulp can be directly applied to coffee trees, or applied after fermentation, which not only promotes coffee trees Growth, but also play a certain role in insect resistance. Coffee shells can be used as additives in beverages, can be used as biomass fuels, fertilizers, feeds, and caffeine can be extracted from pulp and coffee shells. But today I will focus on the knowledge of coffee husk pellets.
2.Test Run: Biomass Pellet Machine for Coffee Husks and Skins
Recently, a test of biomass coffee husks pelletizing machine (also called coffee shells pellet making machine ,coffee skins pellet maker machine or coffee pulps pellet press machine) are carried out for one of our client.His raw materials are dry coffee husks mixed with some dusty pieces, parchment and some hard parts of the shell.
One of the key factor that affects the quality of final coffee shell pellets is the pressure during the pelletizing process. A relatively high pressure is needed. Another factor you should know is the binder. In order to achieve better effect, you are suggested to add another materials as binder such as sawdust, bagasse, peanut shells, etc.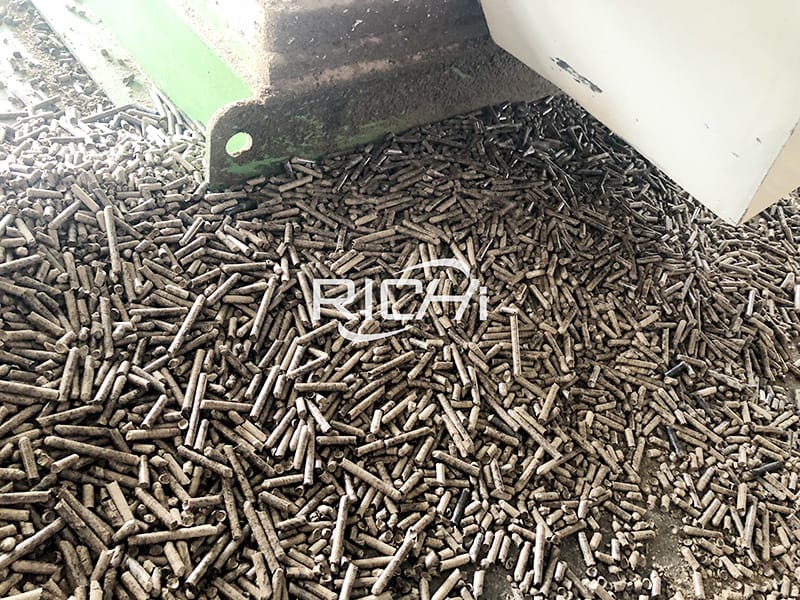 3.Global Market Of Coffee Husk/Shell Pellets Production
After the process of coffee-cultivation has taken place, the remaining products are known as coffee husks. Coffee husks are very beneficial and can be used for various purposes including caffeine and tannin extraction, and can also be used as an alternative to coal and fuel, in biomass pellet machine. Brazil, being one of the world's major coffee producing country, has many industries and plants which take advantage of the coffee husks in producing electricity.
| Materials | Moisture | Fibers | Hemicellulose and Lignin | Ash | Lipids | Protein |
| --- | --- | --- | --- | --- | --- | --- |
| Saw Dust | 1.40% | 45.10% | 52.30% | 1.20% | / | / |
| Coffee Husks | 11.98% | 31.86% | 41.83% | 6.03% | 1.50% | 6.80% |
4.Application Of Coffee Husk/Hull Pellets
Being very beneficial products in the market, coffee husks can be applied in different areas which include; centralised steam boilers, power plants, boilers, co-fire with coal in some industrial places and as House Hold BBQ Rack.
There are many reasons as to why you should choose coffee Husks to make biomass fuel pellets. One of the core reasons as to why you should pick it is that it has similar elements as sawdust. These elements include high density, ease of processing and the calorific value is equally high. Coffee husks are usually uniform in size and shape thus making the making the transformation process into biomass pellets much easier and simpler.
5.Market Needs For Coffee Husk Pellets In Conjunction With Abundant Raw Materials
It is much evident that the demand for coffee and coffee products has grown to a great extent around the world. This has led to increased production of coffee with Brazil being the leading producer. For massive production and export of coffee and coffee products like Brazil, there has to be an availability of land reserved for coffee production, enough water and labour. A production of an upward 150,000 tonnes of coffee husks is usually observed in Brazil almost all the time. Coffee Husks are an important asset in the energy industry as they can be manufactured into fuels thus making them the most affordable local energy source. This kind of energy can be used in different industries to generate the electricity needed. They can also be used in homes for heating purposes.
If you are interested in more details about coffee husk pellet processing machines, don't hesitate to get in touch with Richi Machinery!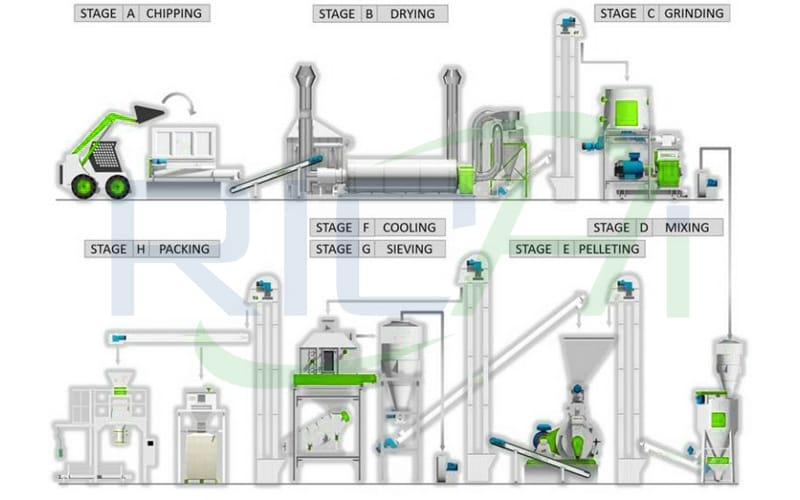 6.How To Process Coffee Husk Pellets?
(1)1-40tph biomass wood pellet line manufacturing process for coffee husk
Well, the processing of coffee husk pellets is very simple as only a few graspable steps are involved. First, the husks need to be dried, then crushed, pelletized and finally packed.
①The raw materials are formed by the coffee husk sawdust crushing machine at one time, and then passed through the drum screen to separate a few large-size raw materials that are not suitable for pelletizing, and take uniform materials for processing in the next section.
②Enter the coffee husk sawdust dryer, where a single-layer tumble dryer is used.
③After drying, enter the high-efficiency pulverizer to further crush the coffee shell material to meet the granulation requirements.
④The coffee hull sawdust are fed into the machine-made pellets through the coffee husk pellet manufacturing machine equipment. The host is a ring die saw pellet pelletizer. The dust generated during the coffee husk pelletizing process is produced and collected by the dust removal equipment.
⑤ After the pelleting section is completed, the temperature of the coffee husk pellets is relatively high, so they need to enter the counterflow cooler for normal temperature air cooling.
⑥The cooled coffee husk pellets enter the automatic packaging machine for quantitative packaging.
(2)Main equipments needed to make coffee husk pellets
Ring die coffee husk pellet mills,high quality industrial coffee husk sawdust rotary dryer,biomass coffee husk hammer mill machine,coffee hull pellet cooling machine,coffee hull pellet packing machine,etc.
(3)China professional factory directly offered coffee pellet plant investment cost
We provide 1-40TPH complete coffee husk pellet production processing line, and provide turnkey service. The coffee shell pellet making plant price is usually between 80,000USD-300,000,0USD.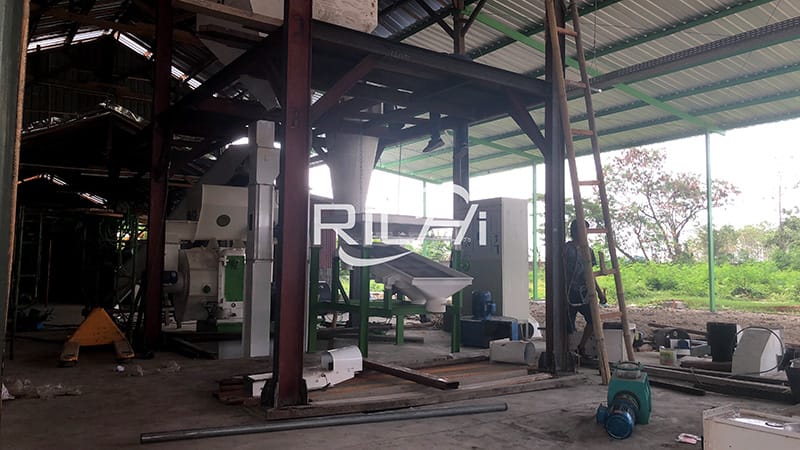 7.For all the high quality coffee husk pellet factory starters
However when you are in need of premium coffee husk pellets, then the procedures change a little bit. Only two guiding tips will be involved in case you are a starter. They include:
(1)Choose an area close to raw material production area to reduce on costs incurred due to production and operation.
(2)Use correct formulae in getting pellets with higher burning calorific value. This is because different biomass materials contain different components. Some of the formulae involved include; 3.25% corn cob and 75% coffee husk, 1.75% corn cob and 25% coffee husk, 2.5% corn cob and 50% coffee husk, 4.5% bagasse and 25% peanut shell and 25% coffee husk.
Coffee Husk pellets are now commonly applied in doing several tasks in homes like cooking, boiling and heating. They are also widely used in co-fire power plant, hospitals and even schools. So if you want to make much profit out of little input, start your own coffee husk pellet manufacturing business today!
If you want to built one complete pellet production line in your country, pls send the inquiry to us. We will customized design according to your requirement.
Get The Quotation and Video.