Ethiopian customers come to Richi again to purchase feed equipment
With the rapid development of the company and the continuous innovation of research and development technology, Richi Machinery is also expanding the international market, and has attracted many foreign customers to visit.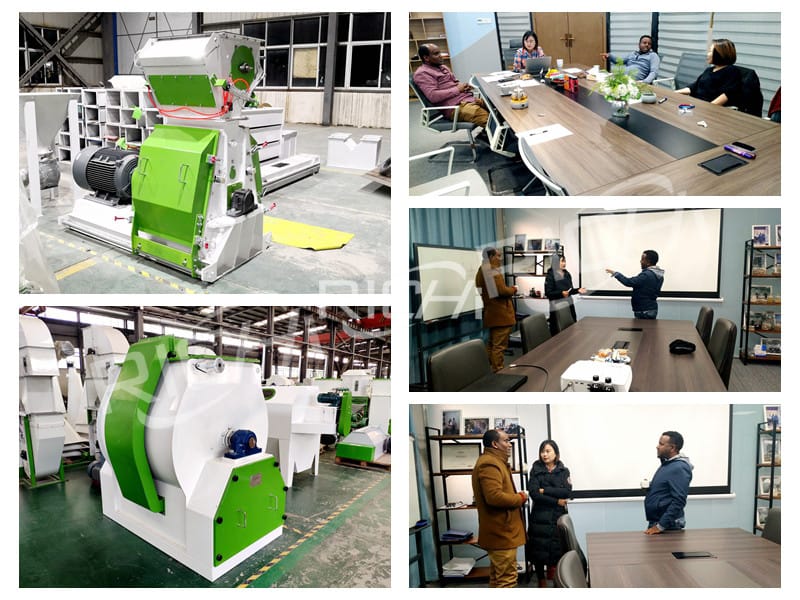 With further the expansion of business, the original export to Ethiopia's feed production line products have obtained the height of the local market recognition, in recent days, the old customers visit Richi again from Ethiopia, also as an intermediary, brought a new client for us, their trip is to buy a 5 tons animal poultry chicken feed pellet production line.
Accompanied by sales staff, visited the assembly production line of animal pellet making machine, feed mixer, automatic packaging scale and other equipment. The mature and stable support and first-class assembly technology have left a deep impression on customers.
After the visit, the Ethiopian customer and RICHI had an in-depth discussion on the future cooperation between the two sides and reached the cooperation intention.
If you want to built one complete pellet production line in your country, pls send the inquiry to us. We will customized design according to your requirement.
Get The Quotation and Video.