RICHI best design 25tph wood pellet production line for energy pellets officially put into operation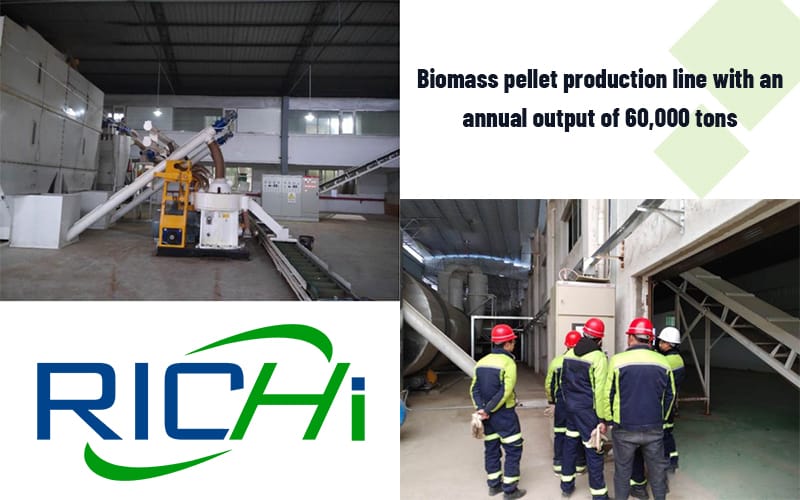 On February 27th, the 25 tons production capacity best design wood waste pellet fuel production palnt project invested and constructed by Guizhou customers was officially put into operation in Guizhou Meitan Economic Development Zone. The client realized the process from negotiation and signing, site rental, company registration, project environmental assessment, machine installation and commissioning to formal production in just 3 months. Among them, Richi Machinery contracted the complete set of equipment for this professional wood pellet processing line with annual output of 60,000 tons. 
The total investment of complete automatic 25 tons per hour biomass wood sawdust pellet manufacturing project is 120 million yuan. The construction method is divided into two phases. The first phase of the project will invest about 50 million yuan, renting workshops for production, and the second phase of the project will invest 70 million yuan and adopt land-based investment construction.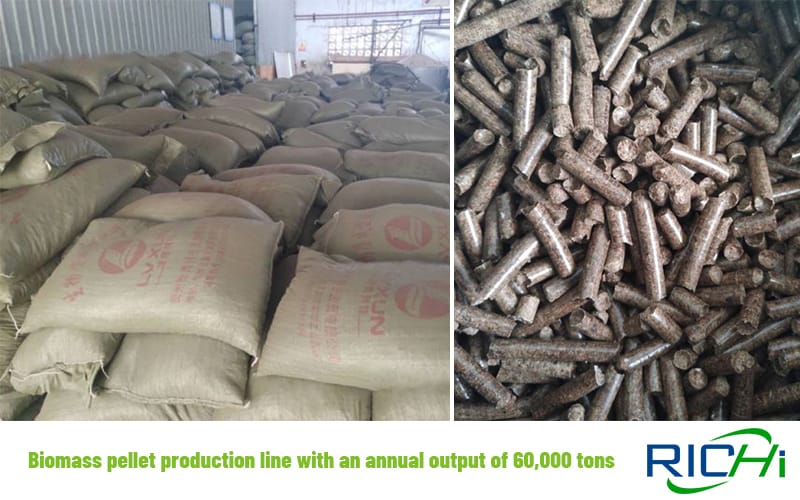 It is understood that the project invested and constructed by the customer with an annual output of 25tph wood biomass pellet fuel and supporting stoves will produce more than 20,000 tons of biomass pellet fuel and more than 8,000 stoves in the first year after it is put into operation. Annual sales can be achieved. If the income is more than 30 million yuan, the tax paid is more than 750,000 yuan; the second year produces more than 25,000 tons of biomass pellet fuel and more than 10,000 stoves, and the annual sales income is more than 50 million yuan, and the tax paid is more than 900,000 yuan; the third year Produce more than 30,000 tons of material pellet fuel, more than 15,000 stoves, can achieve an annual sales income of more than 80 million yuan, and pay more than 1.2 million yuan in taxes; in the fourth and subsequent years, it will reach an annual output of 60,000 tons to produce biomass pellet fuel and The annual tax on the production capacity of supporting stoves amounts to more than 1.5 million yuan.
Biomass pellet fuel is a compressed wood waste pellet fuel processed under specific conditions using agricultural residues such as straw, rice husk, tea branches and other wood processing residues and wood chips. It has a large calorific value, high purity, and no Compared with traditional fuels, the advantages of sulfur, phosphorus, cleanliness and hygiene, not only have economic advantages but also environmental benefits, and are fully in line with the requirements of sustainable development. They are of great significance for increasing economic growth, improving the ecological environment, and promoting energy conservation and emission reduction.
If you want to built one complete pellet production line in your country, pls send the inquiry to us. We will customized design according to your requirement.
Get The Quotation and Video.