An invitation of Poultry Technologies 2020 from Richi Machinery
Richi Machinery is pleased to invite you to participate in the large scale conference ---"Poultry Technologies 2020"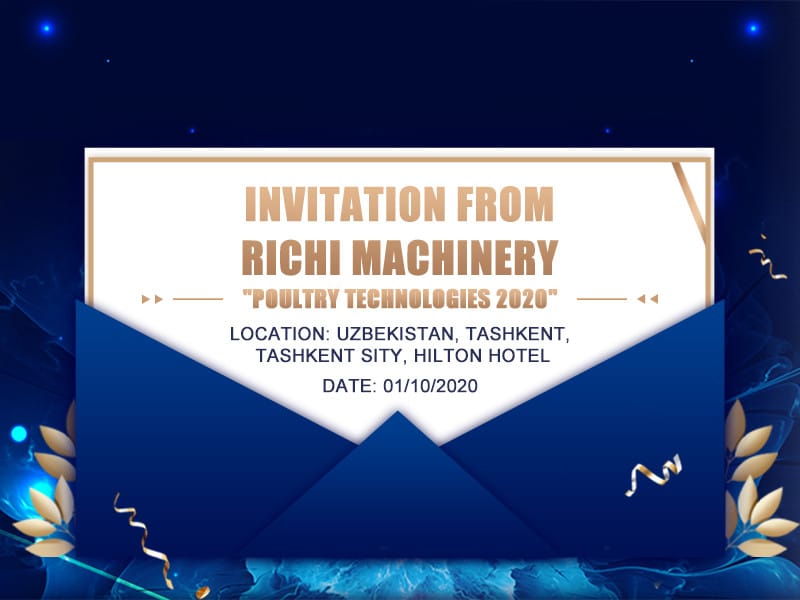 During the conference, new developments in the field of poultry farming and a security system for large and small enterprises will be presented. Conference speakers will introduce participants to innovative programs and technical devices that will secure your business. Also at the conference will be the sale of specialized equipment.
To take part in the conference, send a confirmation name and country of residence and phone number
Location: Uzbekistan, Tashkent, Tashkent sity, HILTON hotel.
Date: 01/10/2020
For more information, please contact our manager by phone: +86 185 7410 3366
We will be glad to see you among the participants of our conference!
Respectfully,
"Henan Richi Machinery Co., Ltd"
If you want to built one complete pellet production line in your country, pls send the inquiry to us. We will customized design according to your requirement.
Get The Quotation and Video.