How To Select Biomass Wood Sawdust Pellet Mill Machine?
As a ring die biomass wood sawdust pellet mill manufacturer,today Richi Machinery will tell you how to select good quality wood sawdust pellet mill?Nowadays many people are looking for biomass energy sawdust pellet mill machine online every day. The reason is that they want to make use of their biomass sawdust and at the same time make profit or save cost with their sawdust pellets. As a result, biomass wood sawdust pellet mill has become a popular kind of biomass pellet making machine.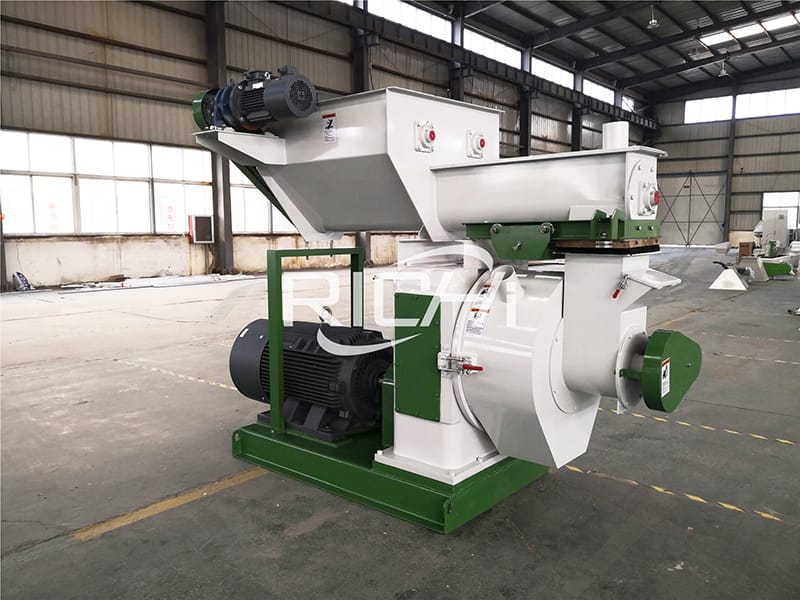 1.Who need to use wood sawdust pellet mill?
(1)Furniture or wood working factories. These factories always produce large amount of sawdust every day, and how to take advantage of the sawdust is their headache. With good quality sawdust pellet mill, they can make their waste sawdust into valuable sawdust pellets for sale.
(2)Power plants. Power plants consume large quantity of fuel every day. Previously, they use coal as fuel source. With the development of high quality biomass wood sawdust pellet machine, they can produce sawdust pellets to replace coal. Statistics show that sawdust pellets are the most efficient, cost-effective and environmental friendly fuel sources till now.
(3)People who have regular supply of sawdust. In fact there are small capacity biomass pellet machine for sawdust which are most suitable for home users.
2.Types of ring die wood sawdust biomass pellet machine
800-1000kg/h high quality biomass wood sawdust pellet machine
300-500kg/h ce certificated wood sawdust pellet machine
1-2 ton per hour China factory offered sawdust wood pellet machine
2-3t/h wood sawdust pellet machine produced wood pellet from sawdust
2.5-4t/h ring die wood pellet mill
3-4.5 hot selling good quality wood pellet mill sawdust pellet machine
3.How to choose China factory offered sawdust wood pellet machine for yourself?
To choose a biomass energy sawdust pellet machine for yourself, the first you need to consider what is the capacity you need.
(1)If you need large capacities over 1 ton per hour, large high efficiency good ring die sawdust pellet mill can meet your requirement. But it cannot be used singly, which means it should be equipped with auxiliary equipments like wood dryer (to dry the sawdust), conveyor, cooler, or even packing machine.
(2)If you need medium capacity like 500-800kg/h, the small ring die bio awdust pellet mill machines is your best choice. It is a ring die wood pellet making machine and also with medium capacity, so it can produce excellent quality sawdust pellets.
(3)If you only need small capacity, the small capacity sawdust pellet line with ce can just meet your demand. It does not take too much space and money. You are also able to combine 2 or more sets of flat die pellet mills together to reach a larger capacity. Its advantage is that, if one set goes wrong, other sets can operate normally.
Other factors like your budget and input-output ratio should also be taken into consideration. Sometimes low price doesn't mean the best. You must think about the overall cost in the biomass fuel sawdust pellet production line.
As an experienced sawdust pellet machine expert from China, we always suggest the most suitable biomass wood sawdust pellet making machine to our customers. If you are not so familiar in this field, it is advised to accept our suggestions on selecting an ideal sawdust pellet press machine for yourself.
If you want to built one complete pellet production line in your country, pls send the inquiry to us. We will customized design according to your requirement.
Get The Quotation and Video.