Biomass Rice Husks Pelletizer Equipment For Sale
Do you know that rice husk pellets can be used as fuel? Rice husk fuel pellet making machine can make the rice husk to pellets for further usage. It is a way to recycle the rice husk and make value from the product.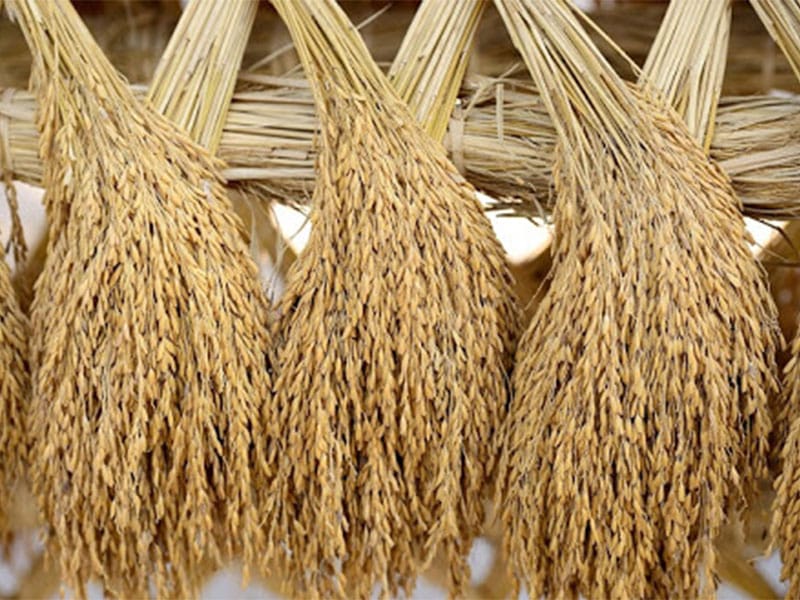 1.Basic Properties Of Rice Husk
Rice husk, another name as rice hull, is a kind of biomass waste as the coat of the rice. The ingredients of it are cellulose (40%-50%), hemicellulose (10%-30%), and lignin(20%-30%). The lignin itself is with a high rate compared to wood (17%-32% for different wood), which makes a good material for pelleting.Paddy rice constitutes of approximately 72% rice, 22 % husk, and 6% bran. Figures indicate that up to 70% of the husks are left idle and will remain in the environment for a long time due to their low biodegradability.
And to take advantage of the ready availability, large volumes and need for better fuel, people are now turning to rice husks. This product is turned into pellets which burn better and more-efficiently than charcoal, firewood, and other products. The husks are rich in lingnocellos, fiber content, cellulose and hemicellulose (carbon sugar fibers). They have a caloric value is approximately 14 MJ/kg while that of bunker oil or diesel is 40.5 MJ/kg.
According to statistics, paddy rice is the staple food for more than half the people in the world. This essential commodity is cultivated by over 20% of the people and covers about 1% of the earth's surface. The report goes further to show that annual production is steadily increasing at about 16.48 million tons and the total production in 2011 was 718.3 million tons. It is estimated that as of 2020, the annual demand will be about 780 million tons. This is without-a-doubt a lot of paddy.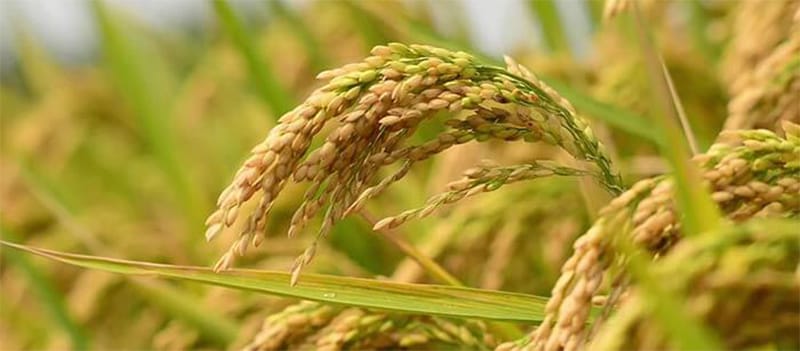 2.Usage Of Rice Husk
Rice husk is widely used as a wide distribution and high burning value. It is easy to burn, with less pollution and ash content. Burning rice husk can highly reduce the sulfur dioxide rate of the exhaust compared to use coal. Mainly the rice husk has several ways to use with its burning effect:
(1)Used in daily life as fuel for boiling water and cooking.
(2)Used to burn for making clay bricks.
(3)Used as fuel for boilers.
(4)Used to burn for making electric.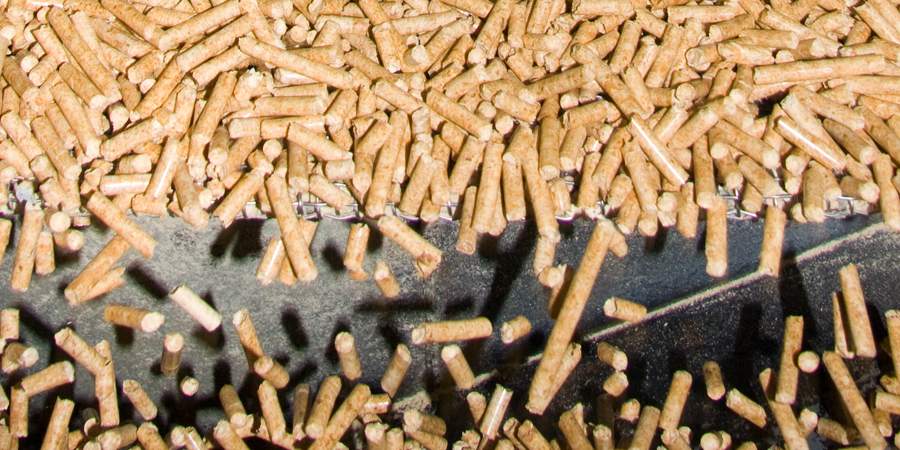 3.Why Make Rice Husk Pellets For Biomass Fuel?
The rice husk can be directly used as fuel, but this makes a lot of heat loss. The bulk burning efficiency for rice husk is only 10%-30%, make rice husk briquette can improve this work. After the rice husk is made to pellet, the burning value then is 60% higher than wood, density is 10 times as the bulk (almost twice as wood). Due to this high density, it can keep on burning for two hours after the flame stops. The rice husk pellets also improves the work of storage and reduce the fire risk for the bulk rice husk.
(1)Efficient: The heat produced by the pellets is better with a combustion rating of 95% plus and lasts much longer.
(2)Environmentally-Friendly: The biomass fuel eases pressure on non-renewable fuels, burns better and pollutes less. The husk pellets also produce lesser ash.
(3)Versatile: the pellets can be used with pellet stoves, traditional stoves, boilers, heating furnaces, fireplaces and many other heating appliances.
(4)Convenient: Due to their compacted nature and high density, the pellets are smaller, lighter and easy to store and carry. Its low moisture content of 7-8% means they burn quicker and produce less soot or smoke.
4.Rice Husk Pellet Press Machine For Sale
5.CE Good Stability Biomass Fuel Rice Husk Pellet Production Machine Price
China professional factory offered high quality rice husk pellet machine price is usually between 10000-120000USD.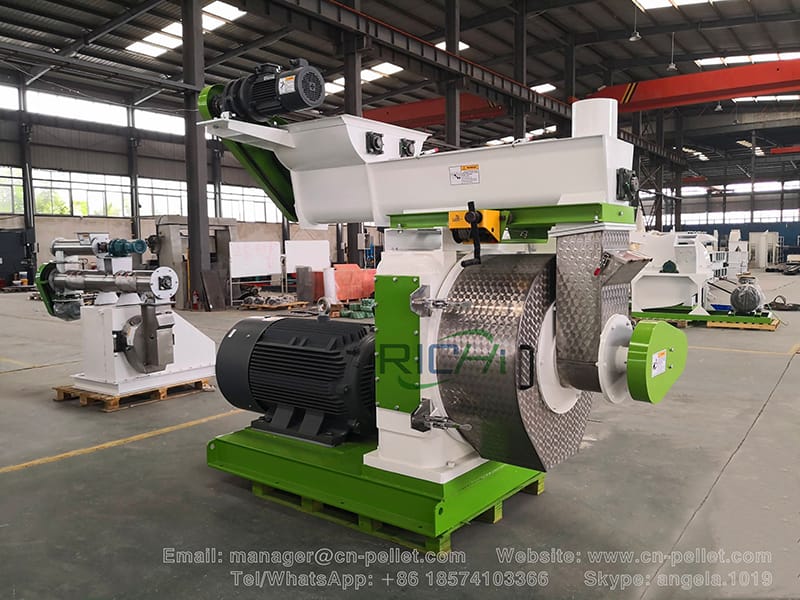 6.Complete Rice Husk Pellet Making Plant Production Process
The rice husk is normally with a length around 7mm which can be pelletized by biofuel pellet making machine. Made it with proper size is crushing. The crushed rice husk with proper moisture can be pelletized in rice husk pelletizing machine as making the biofuel pellets.With more than 100 million tons of rice husks produced annually, people are turning to paddy rice pellets as an alternative fuel. The pellets are processed using specialized machines or plants that range from 300 kg/h up to 40 ton/h. The following are the main stages:
(1)Screeners: Also known as Sievers, this unit removes dirt, dust, leaves, debris and other impurities.
(2)Rice husk hammer mill crusher: This part is also referred to as the hammer and pounds the husks into a fine powder.
(3)Rice husk pelletizer (rice husk pellet mill): It compresses the powdered husks into fuel pellets.
(4)Packing machine: The pellets are packaged in the chosen sizes ready for shipping and use.
If your biomass rice husk pellet processing plant only with small capacity, you may find your own way of drying like put it in the sunshine. Else we advise using a professional dryer machine like rotary drum dryer for this process in order to make the whole set rice husk pellet production plant, even moisture of the raw husk, and higher the efficiency.
Rice husk pellets seem to be the way to go when it comes to reliable biomass fuel. The commodity is easily accessible and readily available, the volumes are ever increasing, and it is both user and environmentally-friendly. You can be part of the change by investing in a quality rice husk pellet making machine or complete rice hull pelletizing plant.
If you want to built one complete pellet production line in your country, pls send the inquiry to us. We will customized design according to your requirement.
Get The Quotation and Video.