Modern Manufacturing Helps RICHI To Keep Up With 68 Increased Orders!
Richi Machienry is banking on its modern manufacturing and digital procurement strengths to keep up with growing order backlogs in the challenges of facing steepest deterioration conditions in global manufacturing sector due to COVID-19 pandemic.
RICHI started the 2020 Q2 with a strong production output, having met the challenge of handling a record-high order backlog stemming from 2019 and the increasing order intake this year driven mainly by the recovery of ASF and COVID-19 in China.
From March to June this year,RICHI has successfully handled 68 production orders from over 30 countries, and support global animal feed production system with 29% more sets of high-quality, high-performance, and sophisticated processing machines compared to the same period of last year.It is worth mentioning that Richi Machinery successfully signed 43 biomass pellet engineering projects, has an increase of 17% over the same period last year.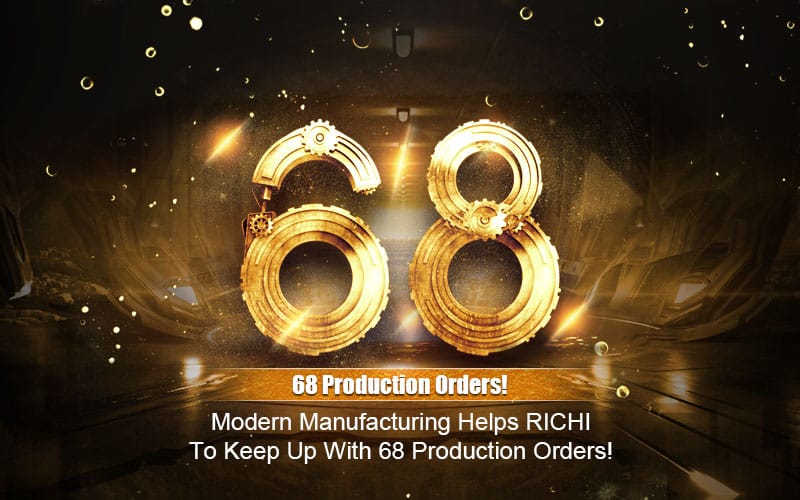 The performance is impressive given by the impact of production suspension during the prolonged Spring Festival holidays from late January to Feb. 9, and the challenging conditions of supply shortage and lack of workers in mechanical manufacturing sector due to global coronavirus pandemic in the following months. Meeting challenges as an reliable technical partner in the animal feed value chain , RICHI plays an essential role in helping animal feed producers maintain industrial-scale production and ensure sufficient, nutritional and affordable feed reach customers.
RICHI keeps modernizing production sites with leading manufacturing technologies to improve production efficiency and manufacturing quality since 2015, starting from the factory in RICHI High-Tech Industrial Park that built with leading technologies such as CNC machining centers,painting lines, and assembly lines. The modern technologies allow it to produce precise, high-quality works with a reduced number of workers.
RICHI can build sufficient and scientific inventories of raw materials in advance so as to guarantee production continuity by taking the advantages of China's complete and resilient supply chain even amid pandemic. RICHI's Quality Control system has already been upgraded to catch up with the capacity increase as well.
We believe feed and food are recession-proof and pandemic proof.And RICHI is willing to share all its strengths to find a way to get through these challenges with customers and build a healthier, more sustainable, and more secure feed processing system together.
If you want to built one complete pellet production line in your country, pls send the inquiry to us. We will customized design according to your requirement.
Get The Quotation and Video.