How to Start a 1-20 Ton Per Hour CE Good Quality Waste Paper Pellet Manufacturing Plant For Cat Litter Production?( China Factory Price)
1.Introduction of cat litter pellets
Cat litter is an object used by the owner to bury feces and urine for the cat. It has good water absorption. Pour an appropriate amount of cat litter into the litter box. The trained cat will walk when it needs to be excreted. Into the litter box and excrete on it.
An important advancement in cat culture is the use of cat litter. Early cat litter was mainly non-condensing cat litter, and everyone was for cat poop. But with the continuous advancement of cat litter technology, people are not limited to the simple storage, so the current condensed sand, wood sand, crystal sand, bentonite sand, etc. continue to appear.
Cat litter particles are generally made of raw materials such as tofu residue, bentonite, paper scraps, wood chips, tea leaves, etc. Generally, cat litter is made of paper pulp into small particles to simulate sand and provide water absorption, and there are also particles using physical desiccants such as silica gel. Generally, chemical products such as deodorant/preservative are added, and the cat litter will condense into lumps when exposed to water, which is easy to clean.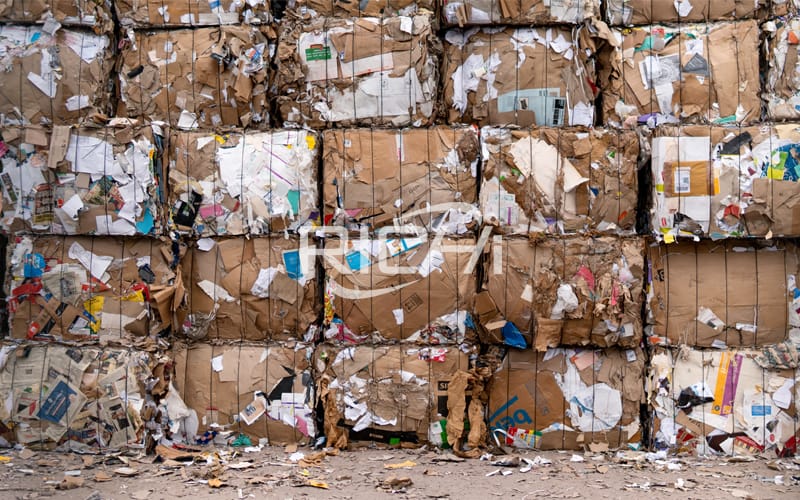 2.How to Start a 1-20 Ton Per Hour CE Good Quality Waste Paper Pellet Manufacturing Plant For Cat Litter Pellet Production?
The RICHI 1-20t/h waste paper pellet production line for cat litter pellet making includes crushing, mixing, granulating, drying, packaging and other sections. The equipment required includes waste paper crusher, mixing equipment, waste paper pellet making machine for cat litter, dying equipment, packing equipment, etc.
(1) After crushing the required raw materials, place them in a mixer for uniform mixing, add additives, flavors, binders, etc. and mix again, and mix uniformly. Paper mixing machine is included in the small pellet plant to prevent the lumpy problem of paper fiber, or the lumps will jam the cat litter pelletizer machine.
(2) The mixed raw materials are granulated, and the required size is determined by the user. The granulated bentonite sand is columnar particles, if the user needs rounded particles, granules can be rounded.
(3) The granulated bentonite sand enters the dryer for drying to remove the moisture content and facilitate storage. The flavoring process can also be completed during the drying process.
(4) The finished product after drying can be packaged and sold directly after cooling.
If have a large supply of shredded paper and need a large industrial scale paper pellet production line, the project design is very different and need to be customized. Please contact us for professional guidance!
3.China factory price of 1-20tph automatic complete waste paper production line for making cat litter pellets
Cost of build a 1-20t/h cat litter pellet making plant from waste paper is usually between 70000USD-3000000USD.
Referring to the equipment cost, it depends on many factors including type of raw materials, moisture content, capacity requirement, degree of automation and other customized demands. So if you want to know the exact cost of start a waste paper pellet mill plant for making cat litter pellets, just feel free to send us an email (enquiry@richi-machine.com ) and we will help you customize the best project plan and check the equipment cost for you!
Note:
Impurities such as staples, paper clip, bent needle, pin, or else must be removed before starting the pelletizing process. These scrap iron will damage the paper pellet machine. For medium scale or large scale cat litter pellet processing line, automatic magnet separator is generally included in the cat litter pellet making plant.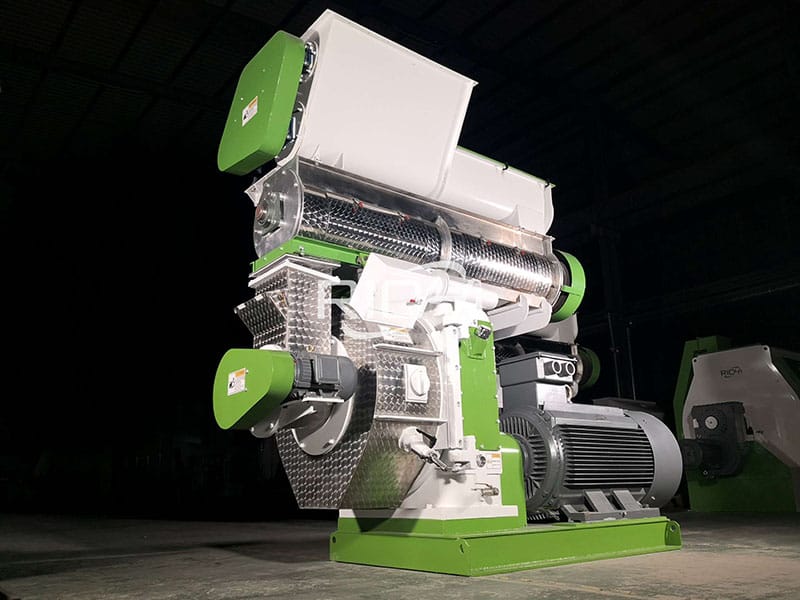 4.Waste papper pellet mill machine for cat litter pellets production
A single ring die cat litter pelletizer machine from waste paper is enough if you plan to make mini or small scale pellets from garbage such as waste paper, leaves in garden, grass… for household use. But if you operate a paper processing or paper shredding business, and plan to turn the paper processing residues or shredded paper into bio mass fuels or cat litters, a set of cat litter pellet production line is what you need.
(1)The Main Technical Parameters
Model:MZLH Series Ring Die Waste Paper Pellet Pressing Equipment
Diameter of Die hole:2-12mm
Output(single machine):300kg/h-4.5t/h
PS: RICHI ce certificated ring die waste paper pelletizing equipments have many different models, so the data above is range.
With a cat litter pelleting machine, waste paper scraps can be produced into high quality kitty / cat litter pellets. Cat litter is a necessity for the ones who own a cat. Due to good water absorption, no chemical composition, paper pellets have become one of the most popular and safe animal bedding products which help keep the room clean and eliminate the odd smell of excrement.
(2)Advantage of waste papper pellet manufacturing machine for making cat litter pellets
①High production output, low energy consumption;
②Designed with non-stop refueling system;
③Advanced processing craft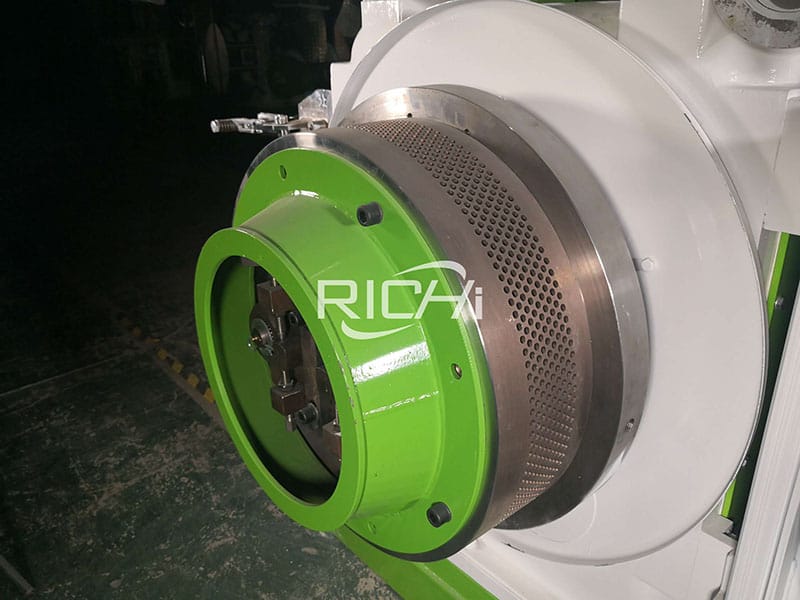 5.RICHI MZLH350 ring die cat litter pellet making equpment project for famous pet feed company in UK
Output: 5-6 tons per hour
Model:MZLH350 cat litter pellet maker
Power:55KW
Features: customized, two-layer conditioner
Raw materials: bentonite gray and attapulgite gray
Project electricity: 380V, 50HZ, 3 phases
Finished product size: 5.0mm
As a member of China Energy Industry Association, Richi Machinery has participated in drawing up a number of industry standards of biomass processing equipment and technology in China, including biomass pellet machine and biomass pellet manufacturing line. If you are interested in our equipment and need a detailed quotation, feel free to send us an inquiry and you will get a fast reply in one business day!
If you want to built one complete pellet production line in your country, pls send the inquiry to us. We will customized design according to your requirement.
Get The Quotation and Video.