China factory cost of 3t/h good quality hay grass pelletizer machine for making biomass fuel pellets
Is it posible to make pellets from grass?The answer, of course, is yes.As a professional grass feed pellet mill machine manufacturer in China,today we will talk about China factory price of 3 ton per hour good quality hay grass pelletizer machine for making biomass fuel pellets .
Today, there is a great increase in the need for an alternative heating fuel. Many people have embraced the use of solar energy since is it's somehow free. However, with a hot sale grass pellet making machine, one can think of making his/her own energy resource from naturally available materials. This article will therefore begin by listing the different raw materials that can be used to make biomass pellets for energy production.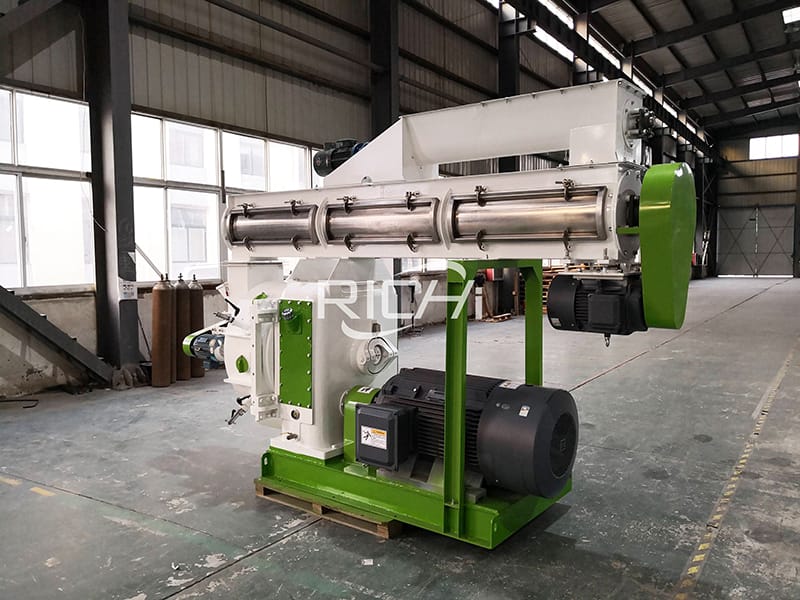 1.Commonly Used Raw Materials For Biomass Fuel Pellet Production
Pellets can be made from a variety of readily available material. These materials are mainly plant materials that are mostly discarded as waste since they cannot form the food part or even feeds. It is also good to mention that these materials are selected from high quality products for the best results to be seen. This therefore implies that not all plant materials can be used to make biomass pellets. The following is a listing of several raw materials for making pellets.
Wheat stalks, weed tree, Straw, rice straw, rice bran powder, peanut shells, pine wood residues, floor powder, corn residues, Bamboo powder, Bamboo waste, Alfalfa, Hemp fiber, waste paper, Sunflower grass, Switch grass, among other good pellets making materials.
2.Choose a 3 ton per hour high quality hay grass pelletizing machine for grass fuel pellets
Grass pellets have been proven to be one of the hot sale fuel pellets. Compared to other traditional fuel resources, grass pellets production is generally cheap as well as very environmental friendly. The pellet making machine is not hazardous to the environment and thus it is seen as the best way to curb the current global warming problems as well as controlling the general climatic change.
A lot of people have these questions:How to make grass pellets?How to make pellets from grass?The simplest method of processing grass pelletss is to use a good quality grass granulator, which is especially suitable for small-scale grass pellet production,and it is very cost-efficient. At most, it only needs to be equipped with a forage grass grinder machine, or if the grass is several meters long, it can be equipped with a hay grass cutter.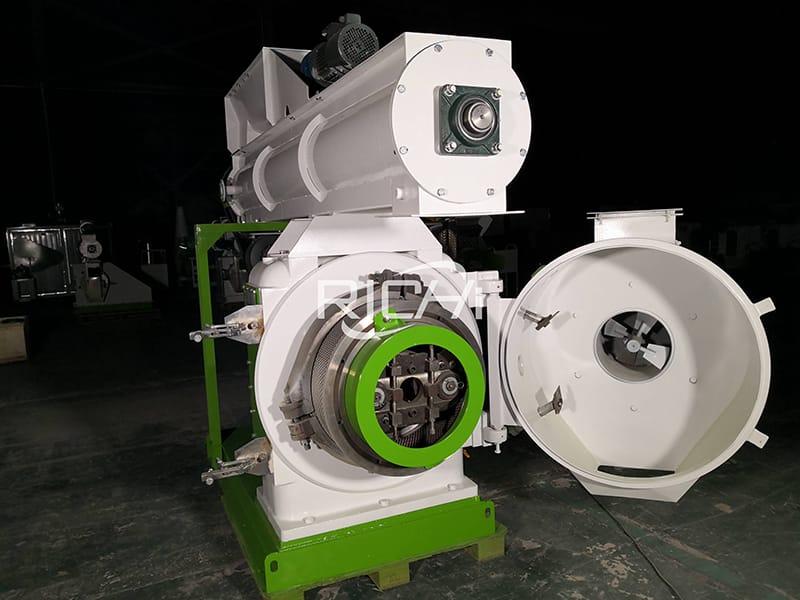 (1)Good wood pellets mill with 3 t/h capacity for biomass grass
Owning a good quality 3t/h hay grass pelleting mill is that we have the right channel of making own grass pellets from different materials such as wood or biomass. While the most popular way of heating your home in our modern society today is the pellet stove. It is pretty much just like the normal wood burning stove only that it saves a lot of energy and it is user friendly. It is such a helpful tool for recycling various things and uses them as fuel to heat at home or thermal power stations.
The 3t/h biomass fuel grass pellet processing machines has the capacity to recycle grass and weed and convert them into a form of biomass fuel, which can be used to heat or cook at home. Burning grass and weed often resulted to air pollution which led to further deteriorations of the already endangered Ozone layer. Using a 3tph horizontal type ring die grass pellet making machine is a good way of avoiding all that. Very much like wood, weeds and grasses can be compressed into a very high quality fuel which can be used for home or commercial purposes. Grass pellets, which are getting an increased attention from popular pellet industries, were conventionally made for animal feed. The 3 ton per hour ce grass pellet maker can convert all type of weeds and grasses and turn them into fuel pellets particularly those weeds which are not fit for animal feed. It offers a good way of disposing weeds instead of burning which causes air pollution.
①Parameters of ce certificate hot selling good quality pellet mill equipment for making grass pellets
Mode:MZLH520 stable performance grass pellet press machine for sale
Capacity:3-4T/H
Main Power:160KW
Anti-caking Feeder Power:2.2KW
Forced Feed Power :0.75 KW
Final Pellet :6-12mm
Weight : 4500KG
Dimension(mm):3000*1260*1860
②China factory price of 3tph ce iso biomass pellet mill for grass pellet making
How much is a alfalfa lucerne grass straw hay pellet mill pelletizer machine?Price of 3 ton per hour grass pelletizing machine is usually around 50000USD.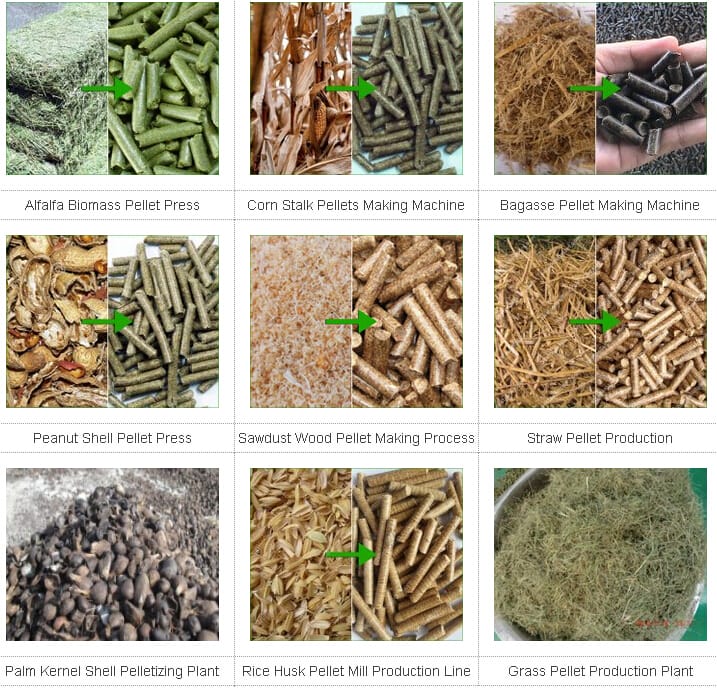 (2)Various Grass Materials For Grass Pellets Production
Grass material,hay material,green grass material,dry grass material,wet grass material,lucerne material,alfalfa material,hop material, leaves material,straw material,napier grass material,forage material,etc.
The fact that grass and other types of weeds can be such a nuisance at home is not a new concept. Both grass and weed thrive quite fast and tend to reproduce in large numbers in places such as flowerbeds, yard, home gardens and farms. In earlier times, burning and application of ash as fertilizer were some of the popular ways through which many people dealt with weed and grass as well but that is not appropriate for the environment today. Anyone who has battled with the weed or grass problem in his/her home would never take the invention of compress grass pellet mill for granted.
If you want to built one complete pellet production line in your country, pls send the inquiry to us. We will customized design according to your requirement.
Get The Quotation and Video.