Large scale 400,000T per year animal poultry livestock aquatic feed and premix production plant turnkey project in Huaian City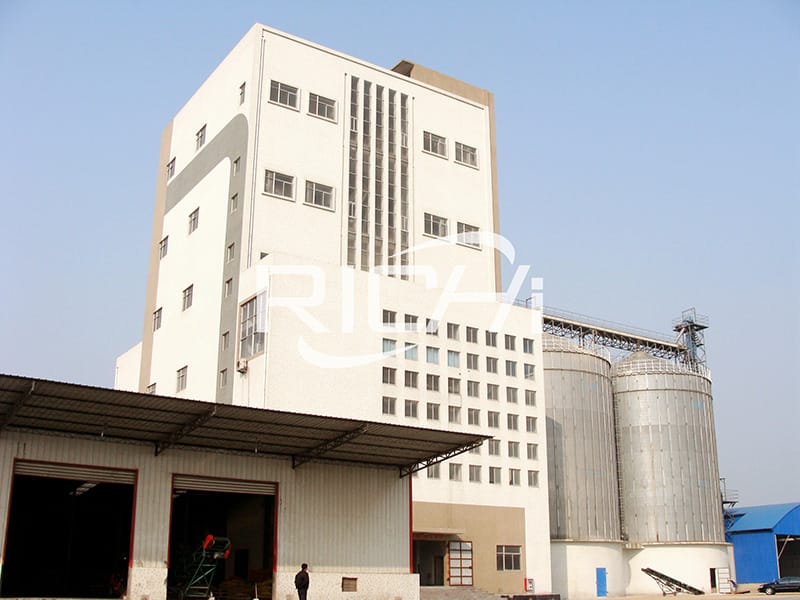 Country:China

Output:More than 400,000T/A
Founded in 1987, customer's integrated feed mill factory Is located in Huaian High-tech Development Zone, covering an area 53360 square meters. With full automatic 100,000 tons per year animal feed production line, complete 20,000 tons per year premix feed processing line, and 6 animal medicine GMP production lines, it is the provincial leading integrated feed production enterprises among modern agriculture field. In 2015, customer's feed production company cooperated with China Zhongliang company in animal feed making plant for poultry and livestock, worked with Zhengda company in animal feeding, and had the listing plan for the third project.
In 2009, Richi Machinry reached the first cooperation with this customer, signing a 90,000 large capacity turnkey feed plant for livestock pig feed. With professional design, manufacturing, and efficient installation, this project successfully went into operation without any fault. RICHI people's honesty, hard work and focusing on quality achieved appreciation by the customer.
In 2010, both parties had the second cooperation, the 30,000 tons per year turnkey animal feed manufacturing plant for both poultry and aquatic feed. After the two successful cooperation, the two parties signed the contract to expand the original animal feed line. Our excellent design and installation team finished this project with efficiency. We had the forth cooperation of annual output 15,000T per year premix feed making plant in 2011.
In 2014, Richi Machinery had the contract for poultry animal feed pellet production with annual output 240,000 tons(Two 508 ring die poultry feed lines plus 3*1500T corn silos and 2*200T soybean meal silos) along with the contract for 5000 tons per year animal premix feed mill plant.
After 240,000T poultry feed manufacturing project put into operation, RICHI cooperated with China Zhongliang Company in 2015 adding another 8-12t/h ring die feed line for chickens. In 2016, a poultry feed grinding line was added to the original premix feed making plant to make both premix feed and concentrate feed. In the same year, a full automatic animal feed packing line was added to the 240,000T/A poultry feed processing line.