1-2 Ton Per Hour Capacity Chicken Feed Pellet Processing Line Project In Uzbekistan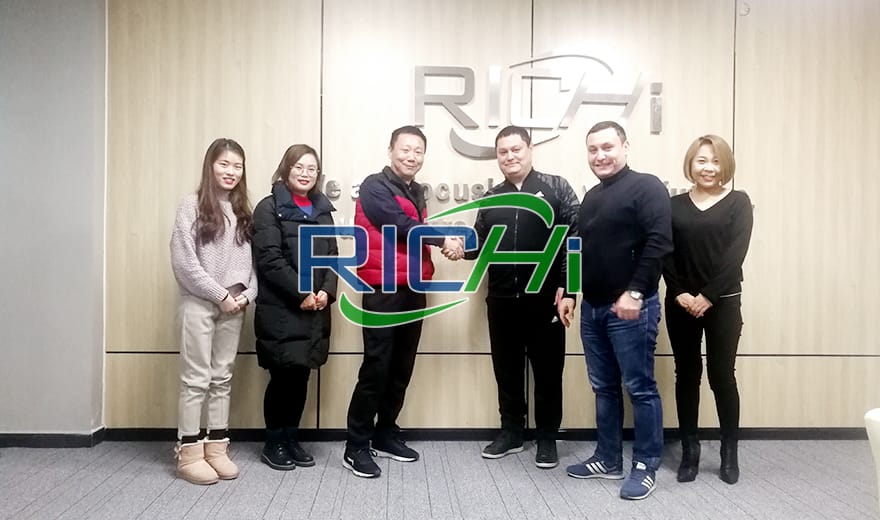 In July 2020, the 1-2 ton per hour new design chicken poultry feed processing line project was successfully signed and expected to be put into operation in mid-2021. From the early communication to later signing the contract, RICHI always adhere to the principle "creating value for the customer", to solve customers' problems fundamentally, and to create a high quality feed production line with maximum benefit.
The 1-2tph chicken feed production project is in Samarkand with an output 1-2t/h. The main equipments used are SZLH250 chicken feed pellet mill,SFSP56*40b corn grinder for chicken feed,SLHY0.5 chicken feed mixer, cooling belt and so on.
Why choose Richi Machinery? Although the output of this production line is not large,but due to the low budget,this is the result of the unanimous decision of customer after nearly one year of investigation and inspection of many domestic and foreign feed processing equipment, and complete system service providers.
Comprehensively measure the advantages of Richi Machinery:
(1)Feed engineering design: Using three-dimensional digital design, precise planning, one step. A series of links from the layout of the whole plant, process design, installation and commissioning, electrical control, to production technology, maintenance training, etc. are industry firsts.
(2)Feed equipment: The equipment provided by Richi Machinery can greatly help improve feed quality and production efficiency.
It is worth mentioning that the customer may have encountered production quality and transportation problems when operating other businesses, so customers attach great importance to the transportation and product quality problems. What we have to say is,during the delivery of engineering equipment, the engineering service team will supervise on site to carefully check whether the equipment information, packaging protection, accessories and materials meet the specifications.Dedicated team in RICHI engineering services will always insist on focusing on service details, focusing on fast and efficient delivery, while ensuring zero defects in equipment products, safe and rigorous loading processes, and delivering the best quality equipment to customers safely. We will make sure that our engineering projects will provide high standards of assistance and support!