Easy to handle 2-2.5 ton per hour stable performance biomass wood pellet production line project in Australia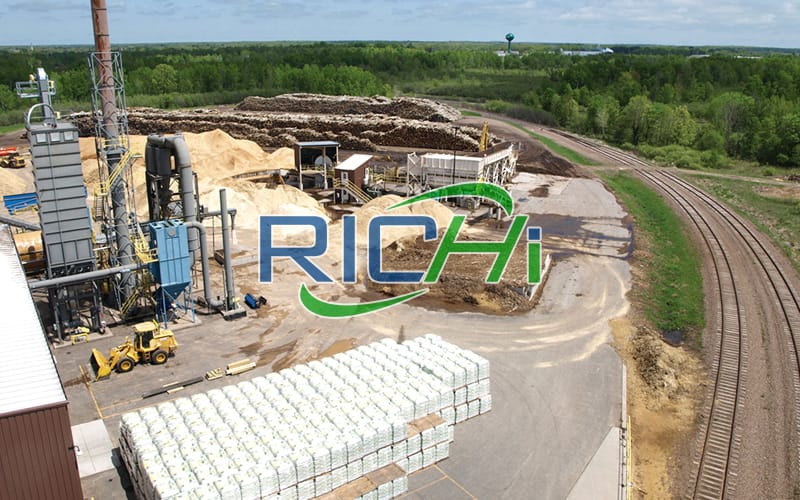 Australia is rich in wood resources, which is very suitable for leading the entry into the wood pellet fuel market. According to Australian Pinnacle Timber Researchers, the use of wood pellets in pulverized coal power stations can play an important role in reducing carbon dioxide, and wood pellet production is an export growth point for Australia. Although wood chip exports dominate, the export volume of wood pellets is increasing, and the future prospects are promising. In the past year, Australia's total exports of wood chips and wood pellets were 7.495 million tons. Most of them are wood chips, and wood pellets are 97,497 thousand tons. At present, many authoritative organizations have stated that countries that are serious about reducing carbon dioxide emissions in the power industry should use wood pellets as a substitute for coal. As the global demand for biofuels increases, wood pellets will become the ultimate solution to reduce carbon dioxide emissions. It can be seen that the market prospect of wood pellets is very broad.
2020.03.23, the customer from Australia sent this inquiry to Richi Machinery:
"Hi,I'm interested in your product Professional Manufacturer RICHI Sawdust Wood Biomass Pellet Making Machine,
I would like some more details.We are interested in complete production lines including drying system,
we are wanting to convert Australian hardwood from wood off cuts, wood chip and sawdust different types of wood sizes.
Our moisture content would about 38+ and needs to be below 10% before it becomes a pellet."
In 2021.01.21, this ce high quality 2-2.5t/h customized wood pellet processing line project was signed.The customer of this 2-2.5 ton per hour wood pellet production factory project has just entered the biomass pellet fuel processing industry. During the negotiation process, we learned that the customer had negotiated with 12 wood pellet production line manufacturers. RICHI was the last one to enter his list of cooperation, but eventually became the most trusted China biomass pellet production line manufacturer by customers. Customers choose RICHI for many reasons. In addition to the quality of RICHI's products and brand awareness in many regions, customers value our full consideration for him. In addition, due to the limited budget of the customer, but in order to ensure the quality and service life of the equipment configuration of the entire wood pellet fuel production line, for the pre-treatment stage of wood, the customer purchases second-hand equipment in nearby areas, such as (Wood peeling equipment, Wood splite).
1.List of main equipment in this 2-2.5tph factory sale new design biomass fuel sawdust pellet production line:
Name
Model
Features

Ring die wood pelletizer equipment

(With anti-caking equipment)

MZLH520(132KW)
1. With on-site electric control cabinet, ,with oilidng machine;
2. Siemens motor, SKF bearing;
3. Suitable for sawdust,herbage,chrysanthemum,palm leaf,etc lightweight raw material granulating;
4. Special feeding mechanism, reliable feed evenly, specially designed for suppressing various specific gravity of 0.3 to 0.6 g/cm3 designed lightweight material granulating;
5. Feeding ground speed is adjustable, can apply various production requirements;
6. The whole machine is equipped with iron and overload protection device, give full consideration to the protection of the machine in use process.
Pellet cooling machine
SKLN14*14(1.5KW)
1.The cooling aer and reverse motion of grain marerials ensures the gradual cooling of materials upwards,and aetter cooling result than other products;
2.The main parts,adopting mechanical bending ,rivet joint and sealing,features good airproof ability;
3.With its large capacity,even huge rain materials can be turned out,and the automation degree is high;
4.Widely used foe cooling of various materials such as the pelleting feed,extruding feedmmash material and so on,Especially using for the extruding feed.
Vibrating screener
TDZS63(0.18KW)
1.Siemens motor. Steady and reliable manner, easy to operate and maintain;
2.Easy to change seive;
3.Combining the characteristics of circular motion, ellipse motion and to-and-fro linear motion, high sieving efficiency and low energy consumption.
Auxiliary equipment
/
Belt conveyors,Buffer bin,Cyclone,Pneumatic three-way,Draught fan,etc.
2.Characteristic of wood pellet fue in this 2-2.5tph wood sawdust pellet fuel production plant project:
| | |
| --- | --- |
| Amount of heating generation (lower limit) | 4.7 kWh/kg = about4,000 kcal/kg |
| Kerosene conversion value | pellet:kerosene = about2.1tons:1m3 |
| Volume weight | 650 kg/m3 |
| Hydrous rate | 8-13% |
| Ash | wood except bark: under 0.5%, bark: over 2.5% |
Besides, the electric circuit of this 2-2.5 ton per hour easy to operate biomass wood sawdust pelletizing plant strictly obeyed Australia/New Zealand electric standard. The plant was also equipped with emergency stop system and independent power switch for every single piece of equipment to assure operating safety.