3-5T/H chicken poultry feed pellet production machine line in Uzbekistan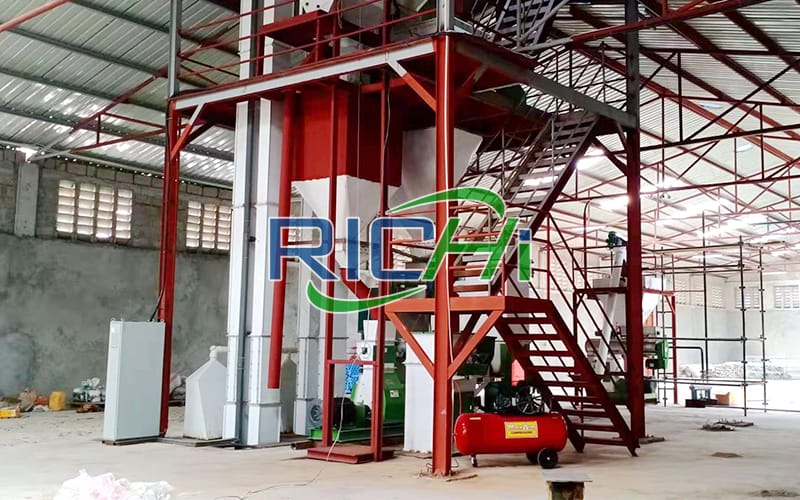 In order to expand production scale, improve market competitiveness, increase productivity and benefits, customers in Urgench, Uzbekistan accelerated the implementation of new poultry chicken feed production machine for 3-4mm broiler feed. On the basis of many previous friendly cooperation, the customers reached a new cooperation consensus with RICHI to introduce professional and efficient 3-5t/h chicken feed production factory equipments. The project started in 2018, and completed smoothly in February 2019 after one year. Now it is officially put into production.
The project consists of this 3-5t/h chicken feed making line pelletiing section and pellet cooling section, including hot selling ce 37kw chicken feed pellet making machine, with output of 3-4 tons per hour, one chicken feed pellet cooler,and some accessories.
The project was started from February 2018. RICHI engineering team took measures to finish the installation and test within 10 days, when encountering many difficulties in the process, such as language difficulties, electricity questions and so on. Richi Machinery won the customer's trust and recognition with its own high-quality design scheme and strong manufacturing strength. Customers have high recognition of the benefits from RICHI products, laying a solid foundation for further cooperation.